"Put On Your Seatbelts": BlackRock CEO Warns Over 'Scarcity Inflation'
Tyler Durden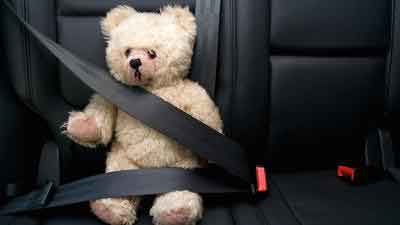 Millennials (born between 1981 to 1996) have spent much of their lives living in an economic utopia where goods are cheap and plentiful. Unlike the generations before, these youngsters have yet to experience rapid inflation and shortages until now. 
On Tuesday, BlackRock Inc. President Rob Kapito told an audience in Austin, Texas, hosted by the Texas Independent Producers and Royalty Owners Association, that an entire younger generation is quickly finding out what it means to suffer from shortages, according to Bloomberg. 
"For the first time, this generation is going to go into a store and not be able to get what they want," Kapito said. "And we have a very entitled generation that has never had to sacrifice."
He said the economy suffers from "scarcity inflation" due to the fallout of labor shortages, lack of agricultural supplies and affordable housing, and high energy prices. 
Perhaps the latest data from the Conference Board's Consumer Confidence captures the mood of millennials, which by the way, is not great at the moment. Their confidence in future economic expectations is slumping.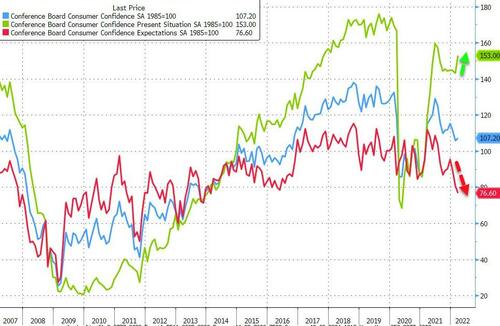 Inflation at a four-decade high is hampering households' ability to spend. Their real wage gains are negative when factoring in inflation, and their inflation expectations in March soared to a record high. Inflation fears aren't going away.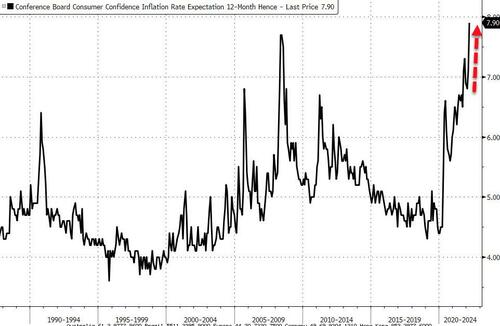 Weakening sentiment and worrisome inflation are because not everyone can easily navigate today's economic turmoil. Younger generations tend to be renters, own nothing, and have limited savings as they spend well beyond their limits. 
Kapito warned: "I would put on your seat belts because this is something that we haven't seen." 
Some folks are not entirely enthused by Kapito's comments... 

 

our mission:

to widen the scope of financial, economic and political information available to the professional investing public.
to skeptically examine and, where necessary, attack the flaccid institution that financial journalism has become.
to liberate oppressed knowledge.
to provide analysis uninhibited by political constraint.
to facilitate information's unending quest for freedom.
our method: pseudonymous speech...
Anonymity is a shield from the tyranny of the majority. it thus exemplifies the purpose behind the bill of rights, and of the first amendment in particular: to protect unpopular individuals from retaliation-- and their ideas from suppression-- at the hand of an intolerant society.

...responsibly used.

The right to remain anonymous may be abused when it shields fraudulent conduct. but political speech by its nature will sometimes have unpalatable consequences, and, in general, our society accords greater weight to the value of free speech than to the dangers of its misuse.

Though often maligned (typically by those frustrated by an inability to engage in ad hominem attacks) anonymous speech has a long and storied history in the united states. used by the likes of mark twain (aka samuel langhorne clemens) to criticize common ignorance, and perhaps most famously by alexander hamilton, james madison and john jay (aka publius) to write the federalist papers, we think ourselves in good company in using one or another nom de plume. particularly in light of an emerging trend against vocalizing public dissent in the united states, we believe in the critical importance of anonymity and its role in dissident speech. like the economist magazine, we also believe that keeping authorship anonymous moves the focus of discussion to the content of speech and away from the speaker- as it should be. we believe not only that you should be comfortable with anonymous speech in such an environment, but that you should be suspicious of any speech that isn't.