U.S. Throws More Stimulus Money at Economy to Counteract Coronavirus
Bill Bonner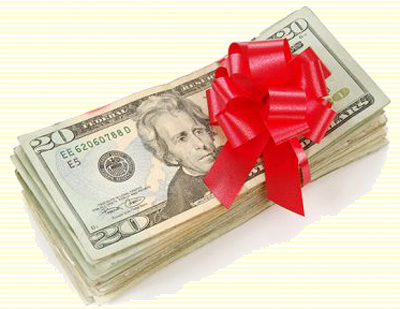 SALTA, ARGENTINA – Yesterday brought more excitement… and the first hint of the debacle ahead.
The World Health Organization declared the coronavirus a pandemic. It's Public Enemy #1 in the bug world.
As for the stock market, Warren Buffett said it was the damndest thing he had ever seen, "a big one-two punch."
Advice for a Crisis
Our old friend Chris Mayer described what was happening back in Maryland:
I live in the suburbs of Washington, D.C. The virus is spreading here. My son's university is switching to online classes only. Spring break starts next week, and the university is telling its students not to plan on coming back until at least April 10.

My middle brother has been exposed to the virus and is in quarantine, working from home. (He is not showing signs of sickness yet).

Already, conferences in New York have been cancelled or postponed. The Amtrak service I use to get to NYC has been halted because of lack of demand.

My travel plans are all in doubt. Will Warren [Buffett] and Charlie [Munger] hold their annual meeting in Omaha this year? Tens of thousands of people from all over the world would cram together in an arena in Omaha and pack into restaurants and hotels. Should two elderly legends expose themselves to this kind of risk? It seems unlikely to me that the show will go on…
Chris went on to give us his investment advice for a crisis situation:
Thomas Phelps, the author of classic 100 to 1 in the Stock Market(which inspired me to write my own book, 100 Baggers, updating his idea), summed up his approach with the phrase "buy right and sit tight."
That works for us. We're sitting on gold. And we're going to sit tight until the price goes so high you can buy the Dow for 5 ounces or less.
But a lot of people either didn't buy right or don't want to sit tight.
Off to Argentina
Once again, yesterday, we watched the tape as we made our way down to Argentina. People were selling heavily, knocking another 1,465 points off the Dow.
While we were en route, the Argentine president, by executive order, imposed a 14-day quarantine on visitors coming from America, Europe, and China. Fortunately for us, we weren't coming directly from the U.S.; we've been in Nicaragua for the last month. But imagine what this does to the tourist industry. And business travel. Who's going to go anywhere if he risks being confined to a hotel room for two weeks?
We got to the airport in Salta at midnight. Our man on the scene had left the pickup truck for us, with the keys under the floor mat.
"Don't steal another pickup," he advised, kidding us about a misadventure two years ago.
Compromised Immune System
Back in the U.S., the drama is playing out as expected. Mr. Market is taking asset prices down to more reasonable levels. Mr. Jackass Meddler is trying to stop him with, what else, stimulus!
And what does he have to stimulate with? Only more fake money… the same stuff that compromised the U.S. economy's immune system in the first place.
From CNBC:
Fed Boosts Money It's Providing to Banks in Overnight Repo Lending to $175 Billion

The Federal Reserve is again increasing the amount of money it's providing to banks for overnight borrowing, raising the top level now to $175 billion.

In an announcement Wednesday afternoon, the New York Fed said it would boost the top level it provides in overnight operations to at least $175 billion from the $150 billion level it had just set Monday.
But it's not just the Fed that is swinging into action. Donald Trump proposed to reduce payroll taxes to zero until after the election. He was thinking out of the box! But it would blow out the federal budget completely. Even his neutered pet Republicans couldn't swallow that.
The Big Save
Mr. Trump also told the nation that he had something real exciting up his sleeve and he would announce it on Tuesday. The day came and went, with nothing from POTUS, which led a lot of people to think he didn't really have anything at all. Then, yesterday, he addressed the nation…
… and all hell broke loose again, with the Dow futures down the limit.
Bloomberg:
Trump's error-laden "foreign virus" speech has investors spooked.
Gamblers were counting on another Big Save from the feds.
But the smart money is beginning to realize that the Big Save this time is not going to be like the Big Save in 2000 or 2008.
Bloomberg:
$50 Trillion in Question as U.S. Treasury Liquidity Dries Up

Coronavirus-induced market mayhem has pushed so much liquidity out of U.S. Treasuries that the true value of more than $50 trillion in assets around the globe is in doubt.
This time, the scam – adding more fake money to the system – won't be so easy. And the fake money itself will begin to give way…
….bringing a whole new level of disaster.
Stay tuned…
Regards,

Bill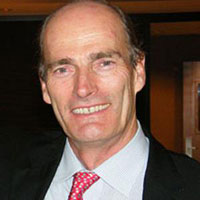 Bill Bonner is the founder and president of Agora Publishing, one of the world's most successful consumer newsletter publishing companies, and the author of the free daily e-mail The Daily Reckoning. Bill's passion for international travel and big ideas are reflected in the company he's successfully built. In 1979, he began publishing International Living and Hulbert's Financial Digest. Since then, Agora has grown to include dozens of newsletters focusing on finance, health and travel. Since the early '90s Bill has vigorously expanded from Agora's home base in Baltimore, opening offices in London, Paris, Bonn, Waterford, Ireland and Johannesburg, South Africa.