Attacks On The U.S. Power Grid Are Surging
Michael Kern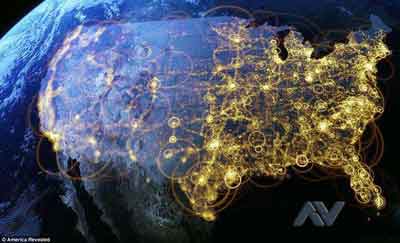 The number of attacks with gunfire or vandalism on the U.S. power grid infrastructure surged last year and is likely to continue rising this year, too, a confidential analysis seen by The Wall Street Journal has shown.
Last year, the number of physical attacks – including intrusion, vandalism, and gunfire – jumped by 71% from 2021, according to the Electricity Information Sharing and Analysis Center, or E-ISAC, a division of North American Electric Reliability Corporation (NERC).
The number of attacks on power grid infrastructure soared last year due to a series of clustered physical attacks in the Southeast, Midwest, and Pacific Northwest, per the report seen by the Journal.
Manny Cancel, the chief executive of the division that has compiled the report told the WSJ, "There seems to be a pattern where people are targeting critical infrastructure, probably with the intent to disrupt."  
Since 2020 and the presidential election that year, the E-ISAC division has seen a surge in the number of physical attacks on the U.S. power grid infrastructure, Cancel said but declined to discuss the confidential report.
In one of the most notorious and most recent attacks, a North Carolina power grid was vandalized in December, leaving some 45,000 people in Moore County without power after two substations of Duke Energy were attacked by gunfire. Moore County Sheriff Ronnie Fields said someone pulled up and "opened fire on the substation, the same thing with the other one," with the motive of the attacks unclear.
Last year, the Department of Homeland Security (DHS) warned that domestic terrorists had developed "credible, specific plans" to attack the U.S. power grid and view it as a "particularly attractive target given its interdependency with other infrastructure sectors."
Earlier this month, federal authorities arrested and charged a neo-Nazi man and a woman from Maryland for plotting to attack Baltimore-area electrical substations. Brandon Clint Russell, 27, and Sarah Beth Clendaniel, 34, conspired to attack the substations and take out power to parts of the city in what prosecutors said was intended to be "furtherance of Russell's racially or ethnically motivated extremist beliefs".  
By Michael Kern for Oilprice.com
 

 

 

Michael Kern is a newswriter and editor at Safehaven.com and Oilprice.com