Surging Energy Prices Could Push 141 Million People Into Extreme Poverty
Tsvetana Paraskova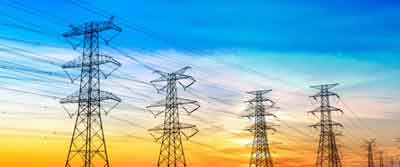 The surge in energy prices over the past year could push another 141 million people globally into extreme poverty, due to the cost-of-living crisis, a new study showed this week.
Total energy costs of households are set to jump by between 62.6% and 112.9%, contributing to a 2.7% to 4.8% increase in household expenditures, researchers said in the study published in the journal Nature Energy.
"Under the cost-of-living pressures, an additional 78 million–141 million people will potentially be pushed into extreme poverty," wrote the researchers from China, the Netherlands, the UK, and the United States.
Soaring energy prices not only directly impact energy bills, but they also lead to upward price pressures on all supply chains and consumer items, including food and other basic necessities.
At the end of last year, the International Energy Agency (IEA) said that the global energy crisis was also undermining efforts to ensure universal access to secure affordable energy, especially in the developing world where populations without access to electricity are once again growing.
According to the latest IEA data, the number of people around the world who live without electricity was set to increase by nearly 20 million in 2022, reaching nearly 775 million, the first global increase since the IEA began tracking the numbers 20 years ago. The rise is mostly in sub-Saharan Africa, where the number of people without access is nearly back to its 2013 peak, the agency warned.
In major developed economies, prices could rise further this year, despite recent declines in inflation rates and energy prices.  
"We're probably past peak inflation, but we're not yet at peak prices," Unilever's chief financial officer Graeme Pitkethly told reporters on a call last week, as carried by CNN. Food items are set to see significant price increases this year, Unilever's chief executive officer Alan Jope said on the same call.   
By Tsvetana Paraskova for Oilprice.com




 

 

 

Tsvetana is a writer for the U.S.-based Divergente LLC consulting firm with over a decade of experience writing for news outlets such as iNVEZZ and SeeNews.