The Cancellation of a Civilization
Paul Craig Roberts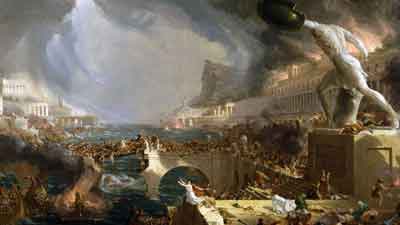 Few Americans understand that their society has been revolutionized.  America is no longer what it was.  Wherever you look everything has been overthrown.  I will illustrate it with three articles from the City Journal, published by the Manhattan Institute.  Two are by Heather  Mac Donald and one is by John O. McGinnis.  Heather Mac Donald explains what has happened to museums (Winter 2022) and to the medical profession (Summer 2022).  John McGinnis (Spring 2022) explains what has happened to the legal profession.  Both writers are good at their task and have done their homework.  My account is a poor second to reading their articles.
Museums are custodians of a culture's history and art.  As the United States was settled by white ethnicities from Great Britain, Ireland, and Europe, the history and art in museums reflect the culture of white people.  The problem is that a half century of nonwhite immigration has racially diversified and multiculturalized the US into a Tower of Babel, and the Eurocentric tradition did not take into account "racial equity."  In short, the collections are white and white is racist. 
Heather Mac Donald's example of what is happening to museums is the Art Institute of Chicago.  The institute's director, James Rondeau, is embarrassed by the whiteness and is committed to turning the museum into an antiracist vehicle.  As only whites are racists, that means the museum is to be an anti-white vehicle.
Rondeau began by firing the 82 white docents, the volunteers who conducted tours and explained the art to school groups. The reasoning is that white voices can't communicate to persons of color.  Heather Mac Donald notes that "no one would dare suggest that a black person can't teach white students, but it is unobjectionable to say" the opposite. 
As the museum's holdings are white art, which according to anti-racists perpetuates white power, what is their value to anti-racist museum directors?  Heather Mac Donald is concerned that "the final result, if unchecked, will be the cancellation of a civilization."
John McGinnis writes that the law profession has been turned into a radical progressive force for change and that this "transformation of the legal profession marks a fundamental change in American democracy."   The American Bar Association, once a defender against the "passions of the hour," is today a leftwing powerhouse that uses "its influence in the accreditation process of law schools to make them even more monolithically left-wing than they already are." No longer committed to supporting the established order but to undermining and transforming it, law schools have turned their backs to the Constitution's requirement of equal treatment under the law.  Racial preferences for student admissions based on skin color are already institutionalized.  De facto, if not mandated, racial and gender  preferences in faculty hiring are essentially in place.  Ideological preferences in hiring seem clearly present as conservatives in law schools are becoming extinct.
New requirements for law schools amount to institutionalizing dogma and requiring instruction, such as critical race theory, on subjects that are unrelated to any distinctive legal skill.  So you will go to law school to learn how to be an anti-racist.  This suggests that the future of law will turn on sentiment or emotion. 
Heather Mac Donald explains that the American Medical Association is also an enforcer of racial preferences. She writes that "Medical education, medical research, and standards of competence have been upended by two related hypotheses: that systemic racism is responsible both for racial disparities in the demographics of the medical profession and for racial disparities in health outcomes.  Questioning those hypotheses is professionally suicidal. Vast sums of public and private research funding are being redirected from basic science to political projects aimed at dismantling white supremacy.  The result will be declining quality of medical care and a curtailment of scientific progress."
As the assumption of the American Medical Association is that there are no differences in the capabilities and intelligence of the races, all differences in representation and performance are due to racism. Merit-based systems are tools of white oppression and stand in the way of racial equity and racial justice.  
In the repositories of our culture whiteness is under attack. In the legal profession whiteness is under attack. In the medical profession whiteness is under attack.  Where is whiteness not under attack?  Notice also that it is whites who are attacking whiteness.  Heather Mac Donald's phrase, "the cancellation of a civilization" is well underway.
Hon. Paul Craig Roberts is the John M. Olin Fellow at the Institute for Political Economy, Senior Research Fellow at the Hoover Institution, Stanford University, and Research Fellow at the Independent Institute. A former editor and columnist for The Wall Street Journal and columnist for Business Week and the Scripps Howard News Service, he is a nationally syndicated columnist for Creators Syndicate in Los Angeles and a columnist for Investor's Business Daily. In 1992 he received the Warren Brookes Award for Excellence in Journalism. In 1993 the Forbes Media Guide ranked him as one of the top seven journalists.

He was Distinguished Fellow at the Cato Institute from 1993 to 1996. From 1982 through 1993, he held the William E. Simon Chair in Political Economy at the Center for Strategic and International Studies. During 1981-82 he served as Assistant Secretary of the Treasury for Economic Policy. President Reagan and Treasury Secretary Regan credited him with a major role in the Economic Recovery Tax Act of 1981, and he was awarded the Treasury Department's Meritorious Service Award for "his outstanding contributions to the formulation of United States economic policy." From 1975 to 1978, Dr. Roberts served on the congressional staff where he drafted the Kemp-Roth bill and played a leading role in developing bipartisan support for a supply-side economic policy.

In 1987 the French government recognized him as "the artisan of a renewal in economic science and policy after half a century of state interventionism" and inducted him into the Legion of Honor.

Dr. Roberts' latest books are The Tyranny of Good Intentions, co-authored with IPE Fellow Lawrence Stratton, and published by Prima Publishing in May 2000, and Chile: Two Visions - The Allende-Pinochet Era, co-authored with IPE Fellow Karen Araujo, and published in Spanish by Universidad Nacional Andres Bello in Santiago, Chile, in November 2000. The Capitalist Revolution in Latin America, co-authored with IPE Fellow Karen LaFollette Araujo, was published by Oxford University Press in 1997. A Spanish language edition was published by Oxford in 1999. The New Colorline: How Quotas and Privilege Destroy Democracy, co-authored with Lawrence Stratton, was published by Regnery in 1995. A paperback edition was published in 1997. Meltdown: Inside the Soviet Economy, co-authored with Karen LaFollette, was published by the Cato Institute in 1990. Harvard University Press published his book, The Supply-Side Revolution, in 1984. Widely reviewed and favorably received, the book was praised by Forbes as "a timely masterpiece that will have real impact on economic thinking in the years ahead." Dr. Roberts is the author of Alienation and the Soviet Economy, published in 1971 and republished in 1990. He is the author of Marx's Theory of Exchange, Alienation and Crisis, published in 1973 and republished in 1983. A Spanish language edition was published in 1974.

Dr. Roberts has held numerous academic appointments. He has contributed chapters to numerous books and has published many articles in journals of scholarship, including the Journal of Political Economy, Oxford Economic Papers, Journal of Law and Economics, Studies in Banking and Finance, Journal of Monetary Economics, Public Finance Quarterly, Public Choice, Classica et Mediaevalia, Ethics, Slavic Review, Soviet Studies, Rivista de Political Economica, and Zeitschrift fur Wirtschafspolitik. He has entries in the McGraw-Hill Encyclopedia of Economics and the New Palgrave Dictionary of Money and Finance. He has contributed to Commentary, The Public Interest, The National Interest, Harper's, the New York Times, The Washington Post, The Los Angeles Times, Fortune, London Times, The Financial Times, TLS, The Spectator, Il Sole 24 Ore, Le Figaro, Liberation, and the Nihon Keizai Shimbun. He has testified before committees of Congress on 30 occasions.

Dr. Roberts was educated at the Georgia Institute of Technology (B.S.), the University of Virginia (Ph.D.), the University of California at Berkeley and Oxford University where he was a member of Merton College.

He is listed in Who's Who in America, Who's Who in the World, The Dictionary of International Biography, Outstanding People of the Twentieth Century, and 1000 Leaders of World Influence. His latest book, HOW THE ECONOMY WAS LOST, has just been published by CounterPunch/AK Press. He can be reached at: [email protected]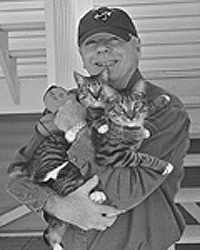 Please Donate
I listen to my readers. In March 2010, I terminated my syndicated column. Thousands of you protested. So persuasive were your emails asking me to reconsider and to continue writing that, two months later, I began writing again.
In order to create a coherent uncensored and unedited archive of my writings, The Institute For Political Economy, a non-profit organization that supports research, writing and books, has established this site, thus gratifying readers' demands that I continue to provide analyses of events in our time.
In order to stay up, this site needs to pay for itself.