Another Massively Oversubscribed Term Repo Confirms
Persisting Liquidity Woes
Tyler Durden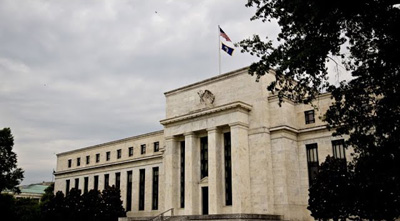 Two days after dealers unexpectedly flooded the first reduced term-repo (from $35BN previously to $30BN) offered by the Fed, the liquidity shortage in the repo market - which was supposed to be temporary and few if any strategists said would continue beyond year-end - persists, and today the Fed announced that in its latest 2-week term repo (maturing Feb 20), it was $57.25BN in submissions ($35.75BN in TSYs, $21.5BN in MBS) for a maximum $30BN in available reserves.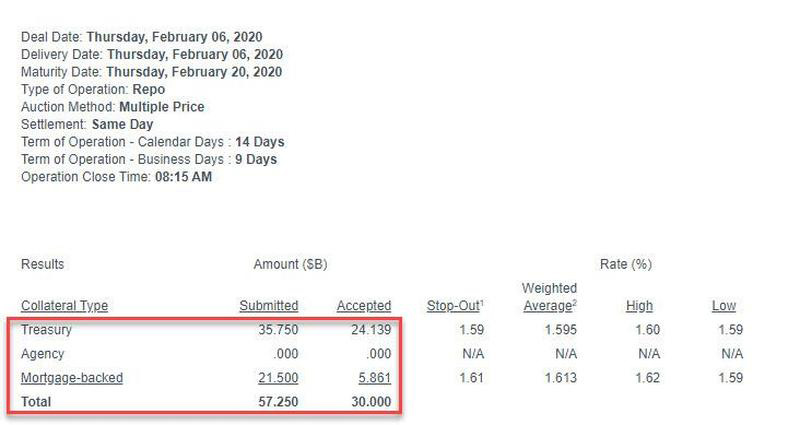 This means that for the second time in three days, the term repo operation saw a massive oversubscription, which at 1.9x was the 4th highest ever since the Fed restarted term-repos in late September, and just shy of the 2.0x submitted-to-accepted ratio recorded on Monday.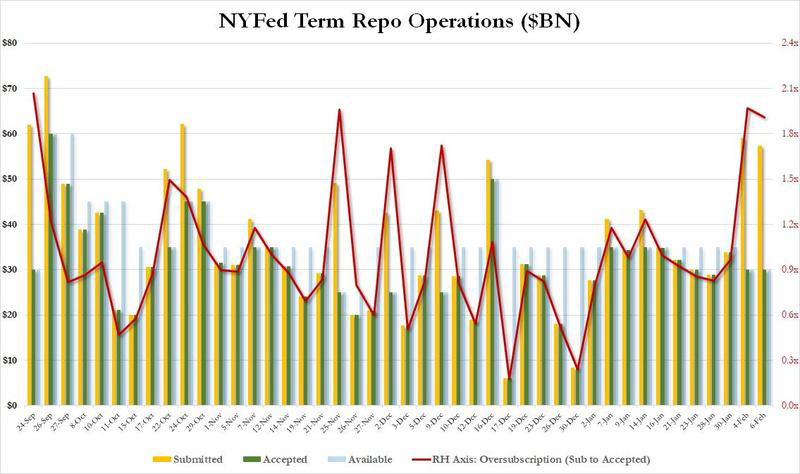 As we concluded on Monday, "the massive demand for term repo today means that the liquidity crisis that continues to percolate just below the surface of the market and has clogged up the critical plumbing within the US financial system, is getting worse, not better, and today's massive oversubscription indicates that one or more entities continues to face a dire shortage of reserves, i.e., cash."
We hope that eventually someone at the Fed will address this ongoing issue which was supposed to be resolved over a month ago.

our mission:

to widen the scope of financial, economic and political information available to the professional investing public.
to skeptically examine and, where necessary, attack the flaccid institution that financial journalism has become.
to liberate oppressed knowledge.
to provide analysis uninhibited by political constraint.
to facilitate information's unending quest for freedom.
our method: pseudonymous speech...
Anonymity is a shield from the tyranny of the majority. it thus exemplifies the purpose behind the bill of rights, and of the first amendment in particular: to protect unpopular individuals from retaliation-- and their ideas from suppression-- at the hand of an intolerant society.

...responsibly used.

The right to remain anonymous may be abused when it shields fraudulent conduct. but political speech by its nature will sometimes have unpalatable consequences, and, in general, our society accords greater weight to the value of free speech than to the dangers of its misuse.

Though often maligned (typically by those frustrated by an inability to engage in ad hominem attacks) anonymous speech has a long and storied history in the united states. used by the likes of mark twain (aka samuel langhorne clemens) to criticize common ignorance, and perhaps most famously by alexander hamilton, james madison and john jay (aka publius) to write the federalist papers, we think ourselves in good company in using one or another nom de plume. particularly in light of an emerging trend against vocalizing public dissent in the united states, we believe in the critical importance of anonymity and its role in dissident speech. like the economist magazine, we also believe that keeping authorship anonymous moves the focus of discussion to the content of speech and away from the speaker- as it should be. we believe not only that you should be comfortable with anonymous speech in such an environment, but that you should be suspicious of any speech that isn't.