Washington Threatens America and the World
Paul Craig Roberts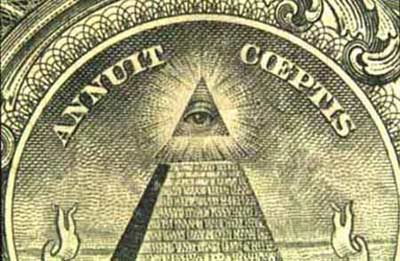 When I look at news reports from whichever country, I see no awareness of the two most ominous developments in US history. One is the conspiracy between US security agencies, the US Department of Justice, the Democratic Party and the American print and TV media to overthrow the democratically elected president of the United States. With "Russiagate" we have been experiencing a coup against President Trump and American democracy. Although the Democrats' Identity Politics cannot conceive of it, it is possible to be opposed to President Trump without believing that a police state coup against him is desirable.
The other ominous development is the just released US Nuclear Posture Review, which calls nuclear weapons "usable," legitimizes their first use, and sets the stage for spending trillions of dollars acquiring more nuclear weapons when massive public needs go unmet and 10 percent of the existing US arsenal is sufficient to destroy all life on earth.
I have written about these extraordinary developments. See, for example, https://www.paulcraigroberts.org/2018/02/05/will-conspiracy-trump-american-democracy-go-unpunished/ and https://www.paulcraigroberts.org/2018/02/02/nuclear-posture-review/
As for the effect it has had, I might as well not have bothered. No government and no news organization of which I am aware has sounded the alarm that the CIA, FBI, DOJ, Democratic Party, and the entirety of the American print and TV media have been caught red-handed in a coup to overthrow the President of the United States, and nothing is being done about it. The coup cannot even be exposed, because the security agencies, media, and Democrats shout down the hard evidence. Saddam Hussein and Gaddafi were murdered on the basis of total lies, and now the President of the United States faces the same fate.
If the coup against Trump succeeds, the US will have made the full transition into a Gestapo Police State. America will have become the Fourth Reich.
As horrible as this prospect—courtesy of the CIA, FBI, Obama Department of Justice, Democratic Party, and presstitute media—is, the nuclear posture review is many times worse. During the long decades of the Cold War, no US government would have released a nuclear posture review that legitimized the first use of nuclear weapons against any opponent. The US did have some crazed generals, such as Lemnitzer and Curtis LeMay who were Dr. Strangelove figures, and there was a James Bond movie about an equally crazed, but fictional, Soviet general.
Even 55 years ago crazed generals such as Lemnitzer were too powerful to be fired. President John F. Kennedy was limited to reassigning Lemnitzer, who pressed JFK to adopt a 9/11-type false flag operation known as Operation Northwoods (look it up online) and to launch a preemptive nuclear attack on the Soviet Union. It unnerved President Kennedy when he realized that he had an insane Chairman of the Joint Chiefs of Staff, but Kennedy stood up to him. President Trump failed to stand up to the neoconized Dr. Strangeloves of our time when Trump endorsed the Pentagon's new nuclear posture review. Compared to JFK, Trump is milktoast.
The new American nuclear posture review is a neoconservative document that has within it the destruction of all life on earth. The insane people responsible for this document are those in the policy positions to implement it. It gives us the paradox that an American president elected in part by his professed intent to normalize relations with Russia has signed off on a posture review that tells Russia and China that Washington has a policy that permits a first strike against them. Clearly, this is not normalizing relations.
Already Russia has experienced a quarter century of American deceit and duplicity. President Gorbachev was promised in exchange for Soviet agreement to the unification of Germany that Washington would not move NATO one inch to the East. But the Clinton Regime moved NATO to Russia's very border. The George W. Bush Regime withdrew from the anti-ballistic missile treaty. The Obama Regime placed ABM missiles on Russia's border. And now the Trump Regime tells Russia and China that they are subject to surprise nuclear attack.
Never in the history of mankind has a more reckless, irresponsible, destabilizing act, one that threatens the entirely of humanity, been committed. It is difficult to imagine a government, even one as criminally insane as the US government, telling nuclear powers such as Russia and China that they are subject to US surprise nuclear attack.
Yet the American media is cheering. USA Today declares: "Trump's plan for nuclear weapons makes sense." https://www.usatoday.com/story/opinion/2018/02/06/trumps-plan-nuclear-weapons-makes-sense-ohanlon-column/305390002/
The Hill, a Washington publication, thinks that threatening Russia and China with a first strike is a reasonable step: http://thehill.com/opinion/national-security/372301-trump-nuclear-posture-sets-forth-reasoned-steps-to-ensure
Presstitute CNBC, completely ignoring Washington's provocative nuclear posture and provocative pursuit of even more nuclear weapons and delivery capabilities, focuses attention on North Korea as the real threat. https://www.cnbc.com/2018/02/06/us-warns-on-growing-nuclear-arsenals-of-china-russia-north-korea.html
When a country intent on world hegemony, as the US clearly is, has a media so compliant with its war intention, the rest of the world had better be on guard. There is no internal check whatsoever on Washington's aggression toward the world.
Where are the protest voices of the Europeans, the Canadians, the British, the Australians, the Japanese, the South Americans, the Africans, India and Asia? Where are even the voices of Russia and China? If they exist at all they are hidden behind Russian pretensions of "our Western partners," and Chinese greed for more profits.
The voices do not exist.
Truth is not good news. It doesn't reassure people or make them feel good. People who don't feel safe don't go into debt in order to be able to spend money and make profits for the capitalists who own the news and the governments and the businesses.
Armageddon will bring debt forgiveness, thus reviving an economy that will no longer exist, as no one will be here to pay or to collect the debts.



Hon. Paul Craig Roberts is the John M. Olin Fellow at the Institute for Political Economy, Senior Research Fellow at the Hoover Institution, Stanford University, and Research Fellow at the Independent Institute. A former editor and columnist for The Wall Street Journal and columnist for Business Week and the Scripps Howard News Service, he is a nationally syndicated columnist for Creators Syndicate in Los Angeles and a columnist for Investor's Business Daily. In 1992 he received the Warren Brookes Award for Excellence in Journalism. In 1993 the Forbes Media Guide ranked him as one of the top seven journalists.

He was Distinguished Fellow at the Cato Institute from 1993 to 1996. From 1982 through 1993, he held the William E. Simon Chair in Political Economy at the Center for Strategic and International Studies. During 1981-82 he served as Assistant Secretary of the Treasury for Economic Policy. President Reagan and Treasury Secretary Regan credited him with a major role in the Economic Recovery Tax Act of 1981, and he was awarded the Treasury Department's Meritorious Service Award for "his outstanding contributions to the formulation of United States economic policy." From 1975 to 1978, Dr. Roberts served on the congressional staff where he drafted the Kemp-Roth bill and played a leading role in developing bipartisan support for a supply-side economic policy.

In 1987 the French government recognized him as "the artisan of a renewal in economic science and policy after half a century of state interventionism" and inducted him into the Legion of Honor.

Dr. Roberts' latest books are The Tyranny of Good Intentions, co-authored with IPE Fellow Lawrence Stratton, and published by Prima Publishing in May 2000, and Chile: Two Visions - The Allende-Pinochet Era, co-authored with IPE Fellow Karen Araujo, and published in Spanish by Universidad Nacional Andres Bello in Santiago, Chile, in November 2000. The Capitalist Revolution in Latin America, co-authored with IPE Fellow Karen LaFollette Araujo, was published by Oxford University Press in 1997. A Spanish language edition was published by Oxford in 1999. The New Colorline: How Quotas and Privilege Destroy Democracy, co-authored with Lawrence Stratton, was published by Regnery in 1995. A paperback edition was published in 1997. Meltdown: Inside the Soviet Economy, co-authored with Karen LaFollette, was published by the Cato Institute in 1990. Harvard University Press published his book, The Supply-Side Revolution, in 1984. Widely reviewed and favorably received, the book was praised by Forbes as "a timely masterpiece that will have real impact on economic thinking in the years ahead." Dr. Roberts is the author of Alienation and the Soviet Economy, published in 1971 and republished in 1990. He is the author of Marx's Theory of Exchange, Alienation and Crisis, published in 1973 and republished in 1983. A Spanish language edition was published in 1974.

Dr. Roberts has held numerous academic appointments. He has contributed chapters to numerous books and has published many articles in journals of scholarship, including the Journal of Political Economy, Oxford Economic Papers, Journal of Law and Economics, Studies in Banking and Finance, Journal of Monetary Economics, Public Finance Quarterly, Public Choice, Classica et Mediaevalia, Ethics, Slavic Review, Soviet Studies, Rivista de Political Economica, and Zeitschrift fur Wirtschafspolitik. He has entries in the McGraw-Hill Encyclopedia of Economics and the New Palgrave Dictionary of Money and Finance. He has contributed to Commentary, The Public Interest, The National Interest, Harper's, the New York Times, The Washington Post, The Los Angeles Times, Fortune, London Times, The Financial Times, TLS, The Spectator, Il Sole 24 Ore, Le Figaro, Liberation, and the Nihon Keizai Shimbun. He has testified before committees of Congress on 30 occasions.

Dr. Roberts was educated at the Georgia Institute of Technology (B.S.), the University of Virginia (Ph.D.), the University of California at Berkeley and Oxford University where he was a member of Merton College.

He is listed in Who's Who in America, Who's Who in the World, The Dictionary of International Biography, Outstanding People of the Twentieth Century, and 1000 Leaders of World Influence. His latest book, HOW THE ECONOMY WAS LOST, has just been published by CounterPunch/AK Press. He can be reached at: [email protected]

Please Donate

I listen to my readers. In March 2010, I terminated my syndicated column. Thousands of you protested. So persuasive were your emails asking me to reconsider and to continue writing that, two months later, I began writing again.

In order to create a coherent uncensored and unedited archive of my writings, The Institute For Political Economy, a non-profit organization that supports research, writing and books, has established this site, thus gratifying readers' demands that I continue to provide analyses of events in our time.

In order to stay up, this site needs to pay for itself.