Panama: Still an Easy Second Residency to Acquire
Mark Nestmann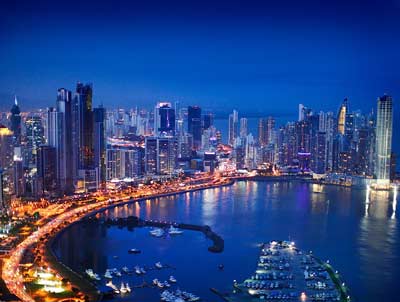 It was 5:00 pm on a Monday afternoon in Panama City. Walking up Avenida Balboa – the main drag that hugs the coastline – I came to a busy intersection with no crosswalk or even a traffic light. I needed to cross it to get to a 5:15 pm meeting. All four lanes were jammed with rush-hour traffic.
I've learned that if you're traveling and you don't know how to proceed, watch what the locals are doing. After a few moments, I saw a woman dart into the street across two lanes of traffic. She paused briefly in the middle of the street, while cars whizzed by in both directions only inches away. When traffic paused for a moment, she sprinted across the remaining two lanes to the other side.
I followed her example a few moments later and narrowly missed being run over by a truck whose driver hadn't bothered to signal his turn. No matter – I was safely on the other side of the street.
Welcome to Panama! While the capital city isn't exactly pedestrian friendly, the country has a great deal going for it. It is the southernmost country in Central America. Panama's strategic location between Costa Rica and Columbia, its namesake canal, and financial infrastructure make it an ideal center for business and industrial concerns serving both North and South America. And with its wide range of options for legal residency, Panama is a great choice for an essential part of your "Plan B," a second residence.
Living costs are low, especially outside Panama City, and a territorial tax system ensures that residents pay tax on only income earned within the country. No tax is due on income from outside Panama. Unfortunately, US citizens living in Panama must still file income tax returns with the IRS and pay US tax on their worldwide income.
Like most countries, Panama once made it difficult for non-citizens to work there. However, in 2012, Panama introduced its "Friendly Nations" residence visa. This visa entitles you to engage in any legitimate economic, investment, or professional activity in Panama with no time limit. It also includes a work permit. To acquire the visa, you must deposit $5,000 in a local bank account and demonstrate that you require permanent residence for an economic, investment, or professional activity in Panama. This can be as simple as forming a Panamanian corporation. Citizens of the US and most other developed countries (50 in all) are eligible for this visa.
If you don't need or want to work in Panama, other visa options include:
Pensioner (pensionado) visa. This option requires that you receive a pension of at least $1,000 per month from a verifiable source. Alternatively, you can buy real estate with a value of $100,000 or more and demonstrate proof of $750 or more per month in pension income. This visa offers significant benefits to retirees including lower import duties and discounts on many services. For each dependent on your application (e.g., your spouse), you must show additional pension or annuity income of $200/month. If your retirement income is more than $1,000/month, but less than $1,200/month, you can deposit $2,000 in a local bank account for each dependent.

Person of means visa. This option requires that you invest $300,000 in real estate or place that amount in a CD for three years at a Panamanian bank. You can also split the $300,000 between real estate and a CD.

Reforestation permit. Another path to Panamanian residence and eventual citizenship is to qualify through an investment of at least $80,000 in a reforestation project. Investments in teak plantations are especially popular.
I qualified for the friendly nations visa in 2014. At the time, I was considering setting up an office in Panama and living there. And while I ultimately decided not to do so, I have kept my visa. Unlike most other countries, there's no need to be physically present in Panama to maintain legal residency. You need only to make periodic visits – as little as a few days every two years.
When I first visited Panama nearly 20 years ago, the physical infrastructure was, frankly, lacking. That's changed substantially in the ensuing two decades. And improvements have accelerated in the last five years.
The changes are apparent as soon as you arrive at Tocumen International Airport, a 20-minute drive from Panama City. Since my last visit to Panama, the procedure to clear customs and immigration has been streamlined. When I showed an official my cédula – Panama's version of a national identity card, she directed me to sign up for fast-track immigration clearance procedure with another official.
After I answered some basic questions in very slow Spanish, another official took my fingerprints, snapped a photo, and then escorted me to a machine resembling the Global Entry devices now found at many US ports of entry. The machine snapped a photo, fingerprinted me, and spat out a clearance certificate. I handed that to another official and left the immigration area to collect my luggage.
While hailing a taxi at the airport is still a challenge, I noticed that there was less traffic on the highway into Panama City than in my previous visits. My driver explained that electronic toll collection and the completion of a subway had eased traffic congestion.
Panama has also invested heavily in its health care system. While the public, government-funded system still isn't up to US standards, numerous private hospitals and clinics have opened, making the country a viable destination for medical tourism. Expect to pay one-half or less (sometimes much less) than what you'd pay in the US.
Still, there are a few drawbacks to a Panamanian residency. Panama's banks aren't suitable for US depositors unless you spend most of your time there. While interest rates on savings accounts and CDs are significantly higher than in the US, banks will generally do business only face-to-face. If you want to open (or close) an account, you'll probably need to make a personal visit.
Plus, if you're looking for a second passport, Panama likely isn't the best choice. You must reside more-or-less continuously in Panama for five years or longer before you even apply. After that, you must submit to a battery of tests and interviews. As well, you must sign a statement renouncing all previous citizenships. While this requirement isn't currently enforced, there's no guarantee it won't be in the future. Finally, the president of Panama must personally approve your application.
There's also one type of Panama "passport" you should avoid. Panama issues a document that looks identical to a regular passport to individuals who qualify for some categories of legal residence. Unfortunately, this document does not convey citizenship. It's dangerous to use for any purpose other than to enter or leave Panama.
All in all, though, Panama is a great choice to establish a second residence. There are multiple options, and with the recent expansion of its namesake canal, Panama is on a long-term path toward sustainable growth. Barring an economic collapse, Panama's future appears bright.
Protecting your assets (and yourself) against any threat - from the government, the IRS or a frivolous lawsuit - is something The Nestmann Group has helped more than 15,000 Americans do over the last 30 years.
Feel free to get in touch at [email protected] or call +1 (602) 688-7552 to learn how we can help you.
Want to learn more about us first?
Why not get instant access to my very popular e-course - Inside the World of Big Money Asset Protection. It tells the story of John and Kathy, two clients we helped from the heartland of America.
We subsidize copies of the course to new readers. In other words, it's yours free.
Many clients have used this program to really be clear about what they need to do - and how to get started. You likely will too.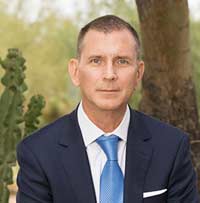 Wealth protection is what I do.

With an office here in Phoenix – plus a network of trusted contacts all over the world built over 30 years – I'm able to get the real dirt about a situation that others simply can't.

I have a Masters of Law (LL.M) in international tax law.

My work has been featured in well-known media outlets including The Washington Post, ABC News, The New York Times, Bloomberg News, Business Week and Forbes.

In addition, I've been featured in popular niche publications including The Harry Schultz Letter, The Daily Reckoning and Simon Black's Sovereign Man Confidential. I also regularly appear on Jim Puplava's Financial Sense Network, LewRockwell.com, The Oxford Club, The Sovereign Society (of which I was a co-founder) and many others.

I'm happy to say that fans of my work include former US Congressmen Ron Paul and Bob Bauman, as well as famed analysts Gary North and Dr. Mark Skousen. More importantly, I'm very proud of the fact that I've been able to help more than 15,000 customers and clients protect their assets, protect themselves and live more free lives.

The liberty our founding fathers fought and died for has been stolen in the name of "security."

Our right to privacy is long gone, too.

Our emails are hacked, cell phones tracked and even our bank balance is no longer just our business.

This is not the America we grew up in… so much for the land of the free.

The time has come to take back your rights. To once again seize control of your destiny. Our new five-lesson FREE course will show you more than 20 easy ways to get back in control.