'THIS IS IT!': Gold & Silver Are Telling Us The MEGA Stock Market Bubble Is Bursting
Gregory Mannarino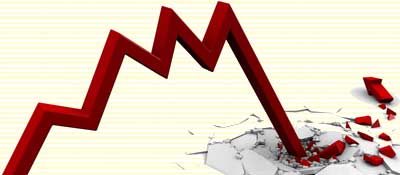 Gregory says it's a bloodbath in the bond & stock markets, and when the stock market crashes, it's not getting back up in our lifetimes. Here's why…
Gregory Mannarino provides a timely update as the stock market may be finally bursting. This is because of the hard sell-off in the bond market. Gregory says if the bond market sell-off continues, this is it for the stock market.
If the debt bubble is in fact bursting, Gregory says we're in a lot of trouble. Gregory says "this is the third and final bubble". This is it. The bubble of all bubbles.
Gregory says that the action in gold & silver is just like in 2008 and the metals are now warning of the crash.
Gregory says if the Fed can't get a hold of the markets, then the stock market is going to crash, and there is no recovering from it. This is The last stock bubble.
Listen to this critical update in its entirety below:
Gregory Mannarino is a financial strategist, technical analyst, and also a practicing health care provider. Greg is the "host" of a popular daily YouTube blog which explores and exposes the machinations of Wall Street, finance, economics, government, and current events relating to these subjects.

Greg started his financial career working on Wall Street as an analyst and trader for the securities and trading arm of Bear Stearns during the dot-com bubble.

He began his medical career practicing at Staten Island University Hospital Emergency Department.

He also served as a commissioned officer in the United States Naval Reserve Medical Service Corps.