Yellen Starts Work At Brookings Institution On Monday
Tyler Durden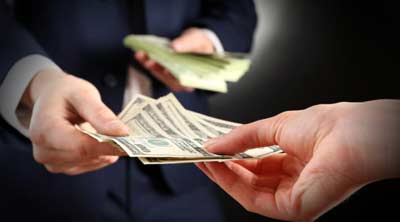 A glitch in the monetary matrix?
Fed watchers will recall that shortly after he departed the Fed to make way for Janet Yellen, Ben Bernanke first joined the Brookings Institution in DC (before also joining PIMCO and Citadel as an advisor), where he became blogger emeritus. Fast forward a little over three years, when deja vu has hit, and as Steve Liesman reported moments ago, Janet Yellen - who is still technically employed by the Fed until this weekend - will begin work Monday morning as a distinguished fellow at the Hutchins Center on Fiscal and Monetary Policy at the Brookings Institution in Washington, DC.
In heading to Brookings, Yellen follows in the steps of former Fed Chairman Ben Bernanke and former vice chairman Donald Kohn, along with former top Fed staffer Nellie Liang.

Yellen, 71, spent 17 years in the Federal Reserve system, including four as chair, four as vice chair, three as a Federal Reserve governor and six as San Francisco Fed president.
In addition to blogging, what will Yellen do at Brookings?
The Hutchins Center seeks to "improve the quality and efficacy of fiscal and monetary policies and public understanding of them," according to the Brookings website
We doubt, however, that Brookings will be eager to distribute such Yellen op-eds as "no financial crisis in our lifetime."
It was not immediately clear if Yellen would also follow Bernanke in his more profitable ventures, and advise PIMCO how to trade Treasury derivatives, or frontrun retail traders at Citadel's HFT trading desk.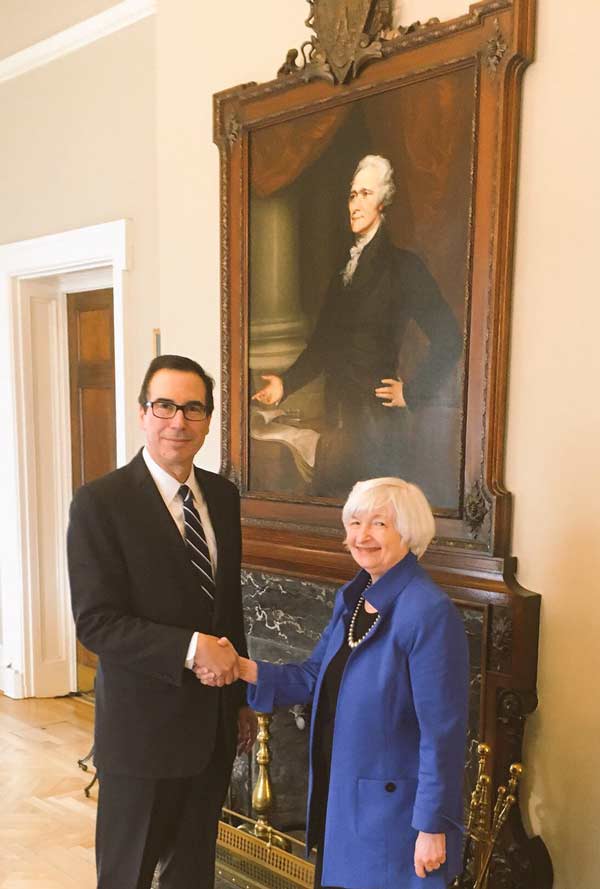 I believe that the foundation of any portfolio should be made of rock solid dividend paying stocks. On top of that should come growth, not just any growth but Rule Breaking growth. After that, I like to leave my options open, however, I use them liberally and usually to earn income but also to leverage by portfolio when it makes sense. Finally, I like to have some shorts and hedges in there just in case I'm not as smart as I had hoped. So far...so good


our mission:

to widen the scope of financial, economic and political information available to the professional investing public.
to skeptically examine and, where necessary, attack the flaccid institution that financial journalism has become.
to liberate oppressed knowledge.
to provide analysis uninhibited by political constraint.
to facilitate information's unending quest for freedom.
our method: pseudonymous speech...
Anonymity is a shield from the tyranny of the majority. it thus exemplifies the purpose behind the bill of rights, and of the first amendment in particular: to protect unpopular individuals from retaliation-- and their ideas from suppression-- at the hand of an intolerant society.

...responsibly used.

The right to remain anonymous may be abused when it shields fraudulent conduct. but political speech by its nature will sometimes have unpalatable consequences, and, in general, our society accords greater weight to the value of free speech than to the dangers of its misuse.

Though often maligned (typically by those frustrated by an inability to engage in ad hominem attacks) anonymous speech has a long and storied history in the united states. used by the likes of mark twain (aka samuel langhorne clemens) to criticize common ignorance, and perhaps most famously by alexander hamilton, james madison and john jay (aka publius) to write the federalist papers, we think ourselves in good company in using one or another nom de plume. particularly in light of an emerging trend against vocalizing public dissent in the united states, we believe in the critical importance of anonymity and its role in dissident speech. like the economist magazine, we also believe that keeping authorship anonymous moves the focus of discussion to the content of speech and away from the speaker- as it should be. we believe not only that you should be comfortable with anonymous speech in such an environment, but that you should be suspicious of any speech that isn't.