How FedGov Destroyed the Housing Market
Jeff Deist and Alex J. Pollock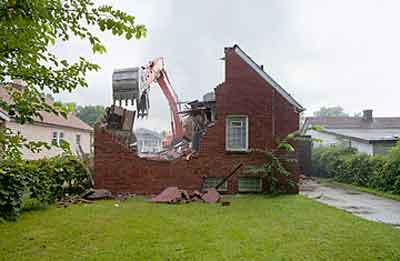 There is no real housing market in the US. Instead, an unholy trinity of Fannie/Freddie, the US Treasury, and the Federal Reserve Bank operate to distort the market at every turn and drive home prices up dramatically. Mises Institute Senior Fellow Alex Pollock, an economist and former mortgage banker, joins Jeff to describe the reality few Americans know.
Alex Pollock's new book Surprised Again: The Covid Crisis and the New Market Bubble :Mises.org/HAP377a
Alex Pollock on how the Fed became the world's biggest S&L:Mises.org/HAP377b




 

 

Jeff Deist is president of the Mises Institute. He previously worked as chief of staff to Congressman Ron Paul, and as an attorney for private equity clients. Contact: email; Twitter.

 

 



Alex J. Pollock is a Senior Fellow at the Mises Institute, and is the co-author of Surprised Again! — The Covid Crisis and the New Market Bubble (2022). Previously he served as the Principal Deputy Director of the Office of Financial Research in the U.S. Treasury Department (2019-2021), Distinguished Senior Fellow at the R Street Institute (2015-2019 and 2021), Resident Fellow at the American Enterprise Institute (2004-2015), and President and CEO, Federal Home Loan Bank of Chicago (1991-2004). He is the author of Finance and Philosophy—Why We're Always Surprised (2018) and Boom and Bust: Financial Cycles and Human Prosperity(2011), as well as numerous articles and Congressional testimony. Pollock is a graduate of Williams College, the University of Chicago, and Princeton University.  His professional and academic work is available on his website.