The Machines Have Us Trained for Obedience
Paul Craig Roberts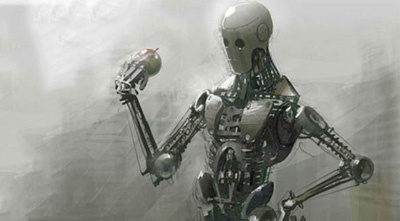 Many decades ago there was an issue of Mad comics that portrayed a future time when everything was done by robots and humans had no function.  One day the system failed. As it had been eons since humans had to do anything, no one knew how to fix the system.  It was Mad comics version of Armageddon.
I think that is where the digital revolution is taking us.  I remember when appliances and cars responded to humans, and now humans respond to them.  When I grew up cars and home appliances did not go "beep-beep" to remind you of the things you were supposed to do, such as turn off the car lights and take the keys out of the ignition, or turn off the oven and shut the fridge.
Cars, except for British sports cars, didn't have seat belts.  Today a car doesn't stop beeping until you fasten your seat belts.  I hear that soon the cars won't start until the seat belts are fastened. 
When the electric company's outsourced crew failed to connect the neutral line to my house and blew out all appliances, sprinkler system, and garage openers, the electric company replaced everything on a prorated depreciated basis that cost me thousands of dollars.  The worst part of it is that the new appliances boss me around.  
The old microwave would gently beep three times and stop.  The new one beeps in the most insistent way—open the door you dumb human right this second, immediately—and keeps on insisting until I obey.  The fridge refuses to let me leave it open for cleaning.  The oven insists that I open it immediately, despite my habit of cutting the on time short and leaving whatever it is to cook awhile longer in the hot oven.  
Here is an explanation of how our electric meters spy on us and pass on the information to interested parties. https://www.paulcraigroberts.org/2020/01/15/the-digital-revolution-has-destroyed-privacy-and-made-everyone-insecure/ 
Self-driving cars seem to be our future, and robots are taking our jobs away even faster than global corporations offshored them to Asia.  
What exactly is it that humans are going to be good for?  Nothing it seems.
Why will we need a driving license when cars drive themselves?  If there is an accident, who is to blame?  The company that made the car?  The company responsible for the software?  What is the point of car insurance when drivers have no responsibility?
Perhaps it is true that aliens are living among us.  Their language is "beep-beep" and they are using our machines and cars to train us, like Pavlov's dogs, to respond to their command.
I can remember when telephones were a convenience before they became a nuisance.  When my land line rings, 95% of the time it is a scam or a telemarketing call, usually robotic.  Now, a man will listen to a sexy female voice, for a time, and a woman will listen to a courtly gentleman's voice, but until sex doll robots catch on, no one wants to listen to a machine's voice.  So why the calls?  Why do the telephone companies permit their customers to be scammed and their privacy to be constantly invaded?  How do the phone companies benefit from permitting unethical people to destroy the value of phone service?
The same thing, I am told, happens to cell phone users.  Recently I finally had to acquire a smart phone, because two people I need to reach only respond to text messages.  They refuse to answer any phone, and email is so invaded by scammers, malware, and marketeers that they do not use email.  They do not even set up the message system on their cell phones. If you try to call them, you get instead of an answer the message that the person you are attempting to call has not set up their message box.  
So there you have it.  Except for texting, which can't (yet) be done with a land line, telephones are a nuisance.
Growing up in Atlanta during the 1940s and into the early 1950s, you could not yourself place a call from your telephone.  When you picked up the receiver, an AT&T operator answered and asked: "number please."  You gave her the number, and she rang it and connected you if there was an answer.  If you did not know the number, you asked her for information.  If you knew the complete name and perhaps the street address, you were provided with the telephone number.
In those halcyon days even in a city such as Atlanta, Georgia, there were party lines.  That meant that you shared a telephone line with a neighbor.  If you picked up the receiver to make a call through the operator and heard voices speaking, you knew the line was in use and decency required that you hang up immediately.  As the talking parties heard the click when you picked up the line, if they didn't hear the click when you hung up they asked you to get off their call.
In that system, there was no anonymity. Anonymity appeared with dial phones, which allowed you to make your own calls.  From a public telephone, the call was not traceable to you.  This technology was the beginning of our downfall.  
Dial phones, something youths have seen only in antique shops or old movies are still with us in everyday language. We still say "dial the number" when we are punching buttons.
Today thanks to technological "progress," it is much easier to invade privacy.
Technology is destroying us and the planet.  The pollution from technology is phenomenal. 5G itself may do us in. The destruction of privacy, identity, and freedom by the digital revolution is far beyond George Orwell's imagination.  Insouciant humans delight in the gadgets that are turning themselves into unfree people who are under control but who themselves control nothing.
This outcome is easily seen in China where the government uses universal spying to construct for each person a social credit score.  If that person is a dissident, has bad habits, etc., that person gets a score too low to qualify for a loan, university admission, employment, etc., and becomes a non-being.  Here is Soren Korsgaard's explanation of our future. https://www.paulcraigroberts.org/2020/01/15/a-digital-prison-is-being-created-for-humanity-and-it-is-close-at-hand/ 
Hon. Paul Craig Roberts is the John M. Olin Fellow at the Institute for Political Economy, Senior Research Fellow at the Hoover Institution, Stanford University, and Research Fellow at the Independent Institute. A former editor and columnist for The Wall Street Journal and columnist for Business Week and the Scripps Howard News Service, he is a nationally syndicated columnist for Creators Syndicate in Los Angeles and a columnist for Investor's Business Daily. In 1992 he received the Warren Brookes Award for Excellence in Journalism. In 1993 the Forbes Media Guide ranked him as one of the top seven journalists.

He was Distinguished Fellow at the Cato Institute from 1993 to 1996. From 1982 through 1993, he held the William E. Simon Chair in Political Economy at the Center for Strategic and International Studies. During 1981-82 he served as Assistant Secretary of the Treasury for Economic Policy. President Reagan and Treasury Secretary Regan credited him with a major role in the Economic Recovery Tax Act of 1981, and he was awarded the Treasury Department's Meritorious Service Award for "his outstanding contributions to the formulation of United States economic policy." From 1975 to 1978, Dr. Roberts served on the congressional staff where he drafted the Kemp-Roth bill and played a leading role in developing bipartisan support for a supply-side economic policy.

In 1987 the French government recognized him as "the artisan of a renewal in economic science and policy after half a century of state interventionism" and inducted him into the Legion of Honor.

Dr. Roberts' latest books are The Tyranny of Good Intentions, co-authored with IPE Fellow Lawrence Stratton, and published by Prima Publishing in May 2000, and Chile: Two Visions - The Allende-Pinochet Era, co-authored with IPE Fellow Karen Araujo, and published in Spanish by Universidad Nacional Andres Bello in Santiago, Chile, in November 2000. The Capitalist Revolution in Latin America, co-authored with IPE Fellow Karen LaFollette Araujo, was published by Oxford University Press in 1997. A Spanish language edition was published by Oxford in 1999. The New Colorline: How Quotas and Privilege Destroy Democracy, co-authored with Lawrence Stratton, was published by Regnery in 1995. A paperback edition was published in 1997. Meltdown: Inside the Soviet Economy, co-authored with Karen LaFollette, was published by the Cato Institute in 1990. Harvard University Press published his book, The Supply-Side Revolution, in 1984. Widely reviewed and favorably received, the book was praised by Forbes as "a timely masterpiece that will have real impact on economic thinking in the years ahead." Dr. Roberts is the author of Alienation and the Soviet Economy, published in 1971 and republished in 1990. He is the author of Marx's Theory of Exchange, Alienation and Crisis, published in 1973 and republished in 1983. A Spanish language edition was published in 1974.

Dr. Roberts has held numerous academic appointments. He has contributed chapters to numerous books and has published many articles in journals of scholarship, including the Journal of Political Economy, Oxford Economic Papers, Journal of Law and Economics, Studies in Banking and Finance, Journal of Monetary Economics, Public Finance Quarterly, Public Choice, Classica et Mediaevalia, Ethics, Slavic Review, Soviet Studies, Rivista de Political Economica, and Zeitschrift fur Wirtschafspolitik. He has entries in the McGraw-Hill Encyclopedia of Economics and the New Palgrave Dictionary of Money and Finance. He has contributed to Commentary, The Public Interest, The National Interest, Harper's, the New York Times, The Washington Post, The Los Angeles Times, Fortune, London Times, The Financial Times, TLS, The Spectator, Il Sole 24 Ore, Le Figaro, Liberation, and the Nihon Keizai Shimbun. He has testified before committees of Congress on 30 occasions.

Dr. Roberts was educated at the Georgia Institute of Technology (B.S.), the University of Virginia (Ph.D.), the University of California at Berkeley and Oxford University where he was a member of Merton College.

He is listed in Who's Who in America, Who's Who in the World, The Dictionary of International Biography, Outstanding People of the Twentieth Century, and 1000 Leaders of World Influence. His latest book, HOW THE ECONOMY WAS LOST, has just been published by CounterPunch/AK Press. He can be reached at: [email protected]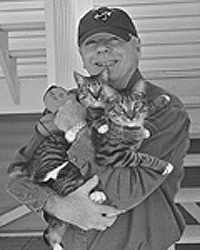 Please Donate
I listen to my readers. In March 2010, I terminated my syndicated column. Thousands of you protested. So persuasive were your emails asking me to reconsider and to continue writing that, two months later, I began writing again.
In order to create a coherent uncensored and unedited archive of my writings, The Institute For Political Economy, a non-profit organization that supports research, writing and books, has established this site, thus gratifying readers' demands that I continue to provide analyses of events in our time.
In order to stay up, this site needs to pay for itself.