The End of Liberty: America's Slow Death by a Thousand Cuts
Justin O. Smith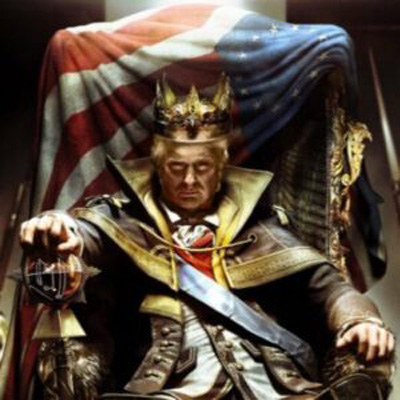 "In an ever-changing, incomprehensible world the masses had reached the point where they would, at the same time, believe everything and nothing, think that everything was possible and that nothing was true. The ideal subject of totalitarian rule is not the convinced Nazi or the dedicated communist, but people for whom the distinction between fact and fiction, true and false, no longer exists." ~ Hannah Arendt
President Donald J. Trump has done some fine things in the domestic and foreign policy arenas, but even so, despite what the nearly 63 million Americans who voted for him believe, President Trump is not the best thing in America to have come along since sliced white-bread. Unfortunately, with each passing day, he has proven himself to be the Big Spending, Big Government fascist that I knew him to be in 2015. Regardless of his "good deeds", any American, who stays silent in the face of this president's current harmful executive orders and signed pieces of legislation, such as the recent Omnibus bill that he signed on December 20th 2019, is not a conservative or a patriot, and their silence does the nation a great disservice, no matter how "great" anyone may view Trump at this moment in history, and no matter Trump's claim of the "conservative mantel". 
America has also just witnessed the passage of the worst so-called "trade agreement" ever negotiated in U.S. history on December 19th 2019 — the United States-Mexico-Canada Agreement — with President Trump's enthusiastic support, even though it was negotiated by Obama era bureaucratic holdovers, the same exact negotiators responsible for the Trans-Pacific Partnership. The USMCA kills individual liberty in America, facilitates Open Borders and subverts our Constitution and national sovereignty, as it also coincides nearly verbatim with approximately seventy percent of the TPP, an agreement that Trump once called "a fraud" and "one of the worst trade deals".
If this is an example of President Trump's great negotiating skills, America's confidence in him is misplaced.
America was so focused on all the Congressional impeachment drama, that nobody seemed to notice when the so-called "good guys" and "bad guys" sat down to carve up another great portion of America's wealth. After the House voted completely along party lines to impeach President Trump and the historic dust settled, both the fraudulent champions of Conservatism in the GOP and the Democratic Party Progressives, the mortal enemies of America's founding, set aside all differences to pass another record breaking spending bill, with a mere 24 hours of review and "discussion", that is so massive, its 2100 pages had to be split into twelve packages — gifts, if you will — to conceal the fact that President Donald J. Trump, the "Conservative", has just signed the two largest spending packages in United States History, totaling $1.4 trillion dollars.
Not one Congressman could have had the time to properly review this albatross in a 24 hour period. It isn't any wonder that so much that is so detrimental to America's well-being was allowed to creep into U.S. law via this outrageous act.
Although President Trump eradicated thousands of federal regulations, upon taking office, the results of many of his most recent bills are adding thousands more. Some of the detrimental effects will arise in the same way we saw through the struggle over property rights between the Hammond and Bundy Families and the Bureau of Land Management, since both the USMCA and this recent Omnibus bill undermine private property rights.
The Environmental Protection Agency received $9 billion, a $240 million increase over last year, and the Bureau of Land management received a two percent increase. And the Land and Water Conservation Agency received a whopping $500 million, no doubt so they can continue to tell Americans they can't collect rain-water in barrels, as they have been aligned with UN Agenda 21 mandates for many years, advocating for the same "sustainable development" and the International Council for Local Environmental Initiatives, also a UN creation, that killed jobs and farming for decades in any area that utilized these policies; these policies are also currently a part of the anti-sovereignty, anti-American USMCA.
John Adams, the second U.S. President, once proclaimed: "The moment the idea is admitted into society that property is not as sacred as the laws of God, and that there is not a force of law and public justice to protect it, anarchy and tyranny commence. Property must be secured or liberty cannot exist."
Exuding an abundance of brilliance and wisdom, James Madison asserted: "Government is instituted to protect property of every sort …. (including personal firearms) …. this being the end of government, that alone is not a just government, …. nor is property secure under it, where the property which a man has in his personal safety and personal liberty is violated by arbitrary seizures of one class of citizens for the service of the rest."
In light of the Democratic Party majority in Virginia recently stating their intentions to confiscate their citizens' firearms through newly proposed illegitimate legislation and "law", all Americans who value freedom and liberty should be highly alarmed by their statements, when viewed in conjunction with two sections of the December 20th Omnibus. In the name of fighting "gun violence", this bill robs the American taxpayers' and their grandchildren of $22.5 billion. This money is set aside for the FBI, ATF, DEA and the US Marshall Service, so they can target our right to keep and bear arms.
Neatly hidden within this 2100 page monstrosity are a few lines with ominous implications. Along with granting the ATF and FBI greater finances to "combat gun violence", the Center for Disease Control and the National Institute of Health are receiving $25 million for their new mission to gather data on gun violence as if it were an epidemic or national health crisis, in order to justify any future advocacy for stricter gun control initiatives and measures. And as the Democrats are salivating and wetting their pants over this new good fortune that's dropped in their laps, the ATF — the militant branch of firearm control — receives nearly one billion dollars, an increase of $50 million over last year, to target "criminal firearm possession", something that is ever increasingly becoming more subjective; the FBI will receive $131 million to run background checks, which sounds like far too much to just field calls on firearm purchases. All of this aligns with Trump's criminalization of bumpstocks and his amenable attitude to the circumvention of "due process" and "red flag laws", as these federal agencies are receiving a pretty vague mandate from the Trump White House to "find illegal guns and take them".
One should also note, although President Trump has been extremely successful at manipulating the economy and keeping America safe from her foreign enemies, he has violated the 4th Amendment by signing H.R. 76, that granted warrantless searches of houses and businesses in proximity to the D.C. Metrorail, and by way of his signature on the Foreign Intelligence Surveillance Act Reauthorization, which now allows all U.S. citizens to be placed under NSA surveillance, along with the foreign nationals it was originally created to address, among several other failures regarding the Bill of Rights.
Among many other detrimental edicts, this albatross bill hands the Department of Energy three billion dollars to research more efficient means of producing renewable energy. It also pays additional funds to NASA, the Department of Transportation and the Department of Indian Affairs to purchase the less efficient options already available, in order to give further credence and legitimacy to the bunk science of "climate change".
Please take note that on March 23rd 2018, after signing his first massive $1.3 trillion Omnibus bill, President Trump stated: "There are a lot of things I'm unhappy about in this bill. There are a lot of things that we shouldn't have had in this bill, but we were in a sense forced if we want to build our military …. I said to Congress, I will never sign another bill like this again."
In a manner reminiscent of President George H.W. Bush's "read my lips, no new taxes" moment and seeming to make peace with The Swamp, President Trump issued the following statement on December 20th 2019, after signing the $1.4 trillion Omnibus: "Taken together, the government funding bills guarantee that critical priorities — investing in the military, ensuring Americans are more prosperous and healthy, delivering border security, engaging in criminal justice reform, and defending life — will be met in the upcoming year …"
It's funny how fallin' can feel like flying for a little while.
Far too many American are cheerleading for Trump, when he has actually failed on several of his key campaign promises, such as securing the border and building the wall and ending Obamacare, with one key promise to reduce deficit spending. He could have accomplished all of this, when he had a majority in both the House of Representatives and the Senate; however, today, only work replacing 60 miles of old wall and 98 miles of new wall has been completed, and the American taxpayer is still paying for Obamacare taxes and subsidies for the uninsurable, even though the individual mandate was eradicated. And in the meantime, President Trump's 2017 Tax Cuts and Jobs Act lowered taxes by trillions of dollars without reducing a dime of spending, and as a result, this administration has already added $5.6 trillion to the national debt.
Where is the fight for fiscal restraint? It never existed in the Democratic Party and it certainly no longer can be found in the Republican Party. The vote on this last Omnibus was 89 to 8, with three abstentions.
The "Great Economy" isn't all a lie, but neither is the underlying truth being told about it. Many ordinary Americans are doing fairly well, as far as it goes, and as America is being hollowed out. Real economic decline is concealed by institutions that measure only areas that can be manipulated to give a positive result, such as the Consumer Price Index, the unemployment rate, Gross Domestic Product, and hundreds of financial numbers associated with net wealth and bank loans among other items.
Does everybody really not see the rise in childcare expenses, college tuition, and rent? They have risen at double-digit rates, while shrinkflation has reduced the quality and quantity of goods, even as the price has remained unchanged, or, in some cases, seen an increase. My own daughter, my youngest, makes a decent salary as an office manager for a great company, but she now pays a hefty $700 per month for daycare for my grandson, in order to be able to work, a significant cut to her salary.
Essentially, official statistics are manipulated to give a rosy picture of the economy, even as the nation's treasury and the U.S. taxpayer are being robbed blind. Americans everywhere sense the disconnect, however, since significant factors aren't measured, few objective indicators are documenting the decline all Americans experience in their everyday life.
And so, Americans are regularly told that they are doing fine, with manageable debt and rising incomes, when in the real world, their auto loan defaults are soaring, forty percent of America's cancer patients are wiped out by the co-pays, and most "middle-class" households are one layoff or job loss away from default and going broke and to the poor house.
In the fiscal year for 2019, the federal government spent $660 billion on interest payments. This amount very nearly equals the U.S. budget for Medicare, and it is more than what the U.S. spends on education, transportation, housing and agriculture combined. Federal debt held by the public is projected to double between today and 2049, rising from 78 percent of the gross domestic product to 144 percent. So, if fancy accounting is all that is hiding negative growth in the U.S. economy, times can't be all too good.
The Trump tax cuts have really helped big corporations, by granting them subsidies, to help keep them healthy and solvent. This, in part, has benefited ordinary workers by ensuring companies can keep their jobs in place, but salaries have not increased to any significant level over the past decade. This is outrageous, once one considers that in each of the past two years, the U.S. Treasury has written checks of over $100 million checks to Amazon out of our tax dollars.
This helps President Trump grow his political power, because these windfall tax benefits received by large public companies like, Apple, Microsoft and Amazon translate directly into higher stock prices, and in Trump's own words, "the stock market is my report card". One can argue whether or not the economy is really doing great, but one can't argue with a new high for the Dow Jones.
Therein lies the problem. Gradually over time, the American people have come to accept the redefining of "capitalism", by the "elite" oligarchs, to mean "the stock is up", through indoctrination and propaganda disseminated in the public education and university systems. Capitalism is no longer associated with Adam Smith's invisible hand or Joseph Schumpeter's risk-taking investments in the real economy, but simply reduced to only financial asset price inflation in real time, by any means necessary. And so, from the White House to the Federal Reserve Bank to corporate management, in the endless present, America is handed an endless series of policies and decisions in service to capitalism-as-financialization, where capital markets are operated as a political organization.
There isn't any free market in this nation, using honest money on a level field, as educators and media would have one believe, and there hasn't been a free market, since 1913 and the creation of the Federal Reserve Bank. Americans live and work in what can only be described as a fascist oligarchy, that relies on the premise of state and corporate partnership, managed trade for special interests. This is what is exacerbating our current economic situation, and taken in conjunction with massive bills that leave the growth of government unchecked, growing the power associated with large government at the expense of individual liberty, Congress is also undermined, while the Executive grows stronger.
And in the meantime, the Federal Reserve Bank is still flooding the repurchasing markets with cash and preparing to deliver bailouts of other markets, too. This is a sure sign that the nation is on the path to another economic crisis created by the Federal Reserve Bank's manipulations of the economy.
Reckless policies have created trillions of dollars of bad investments, that will inevitably be liquidated and lead to an economic disaster. This disaster will make the Great Depression seem like a mild event, as our paper currency becomes worthless. Already the signals are rippling across the global markets, as the Euro and the Japanese yen have crashed in value, along with the Canadian dollar losing 26 percent of its value since 2013. The U.S. dollar is currently just the healthiest currency on its way to a death-bed.
Designed for a moral society, the imperfect Constitution has been repeatedly dealt thousands of hammer blows on its imperfections by America's enemies, to the point it is ready to crack and fail. The Constitution has been perverted and bastardized by the nation's communists, anarchists, Muslims, activist black robes, globalists and statists, all for "the general welfare" of America's ruling class oligarchs. Its inherent negative power over learned and moral citizens has been fully subverted to the positive endorsement of the whims of those who would be kings and tyrants, incompetents one and all.
Americans must find a way back to the moral underpinnings that first led the way for the country, those self-evident truths and the knowledge that God-Given Rights and the Bill of Rights are not to be subverted, that they are inalienable. And as such, refuse to be led any longer by men who would rule over us rather than serve us. Trumpet one's refusal to obey any rogue government seeks to keep us enslaved at the altar of the state through a fiat currency, financial system and debt Ponzi scheme that is a criminal fraud stealing money from hard-working Americans, and refuse to obey any and all who seek to disarm us by coercion and force.
Most of the aforementioned facts could have seen completely different results that supported liberty in every way, if only America had a leader at Her helm who truly loved Liberty and understood its principles, as the Founders understood them. Some of this, people will suggest, was due to opposition in his own party, which is only true in regards to Obamacare's survival. The rest has been enthusiastically advocated and facilitated by President Donald J. Trump, who never was a conservative and never will be a true conservative, as he continues to have his love affair with the progressive globalist views he held so close in his youth, while Democrats and RINOs make America pay the price in Her slow death by a thousand cuts from anti-American policy, treachery, and treasonous bills.
Today, America and Her people are facing their most dangerous times, as the the far left is positioning themselves for a hard tyrannical push to control all, resources, wealth and people, by a select few, who see themselves as "experts, after President Trumps second term, utilizing the current existing system. These are the advocates of controlled allocation for society, centrally planned socialism, commanded by a top-down Bolshevik-style Central Committee controlled by the few. And should the ranks of Liberty loving American Patriots keep decreasing, as in recent decades, and fail to halt the Democratic Party communists' success, it will mark the start of a thousand years of darkness and the end of liberty.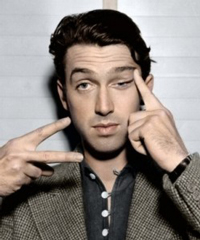 Justin O. Smith has lived in Tennessee off and on most of his adult life, and graduated from Middle Tennessee State University in 1980, with a B.S. and a double major in International Relations and Cultural Geography – minors in Military Science and English, for what its worth. His real education started from that point on. Smith worked 8 years for the LaVergne Fire Department – two years as their clean-up boy – and became a working fireman at age 16, working his way through college and subsequently joining the U.S. Army. Since then he primarily have contracted construction and traveled – spending quite a bit of time up and down the Columbia River Gorge, in the Puget Sound on Whidby Island and down around Ft. Lauderdale and South Beach. Justin currently writes a weekly column for The Rutherford Reader in Murfreesboro, TN, which he calls home, in addition to being a frequent contributor to the Federal Observer – and spend as much time as possible with his two beautiful and intelligent daughters and five grandchildren. Justin Love God, Family and Our Majestic and Wonderful America, and am a Son of Liberty.