Wuhan Coronavirus Pandemic Bioengineered:
Who's behind it, why now and why China?
The Millennium Report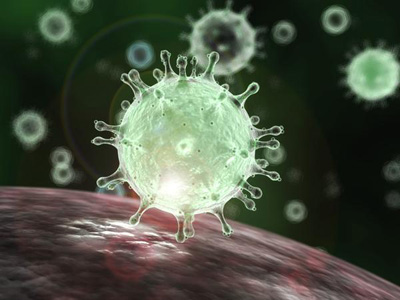 A Complex Psyop Perpetrated to Distract,
Enforce Mandatory Vaccinations and Coerce China to Comply with American Demands
Everything Points to Biowarfare Being Used Against
China by the Western Powers Which Seek to Contain
Her Growing Power and Influence in the World.
Given the multiple and serious woes that China has suffered from during 2019, it comes as no surprise that the Western powers would now resort to bioweaponry.
WEAPONIZED CORONAVIRUS: "Bioengineered as a self-replicating weapon system"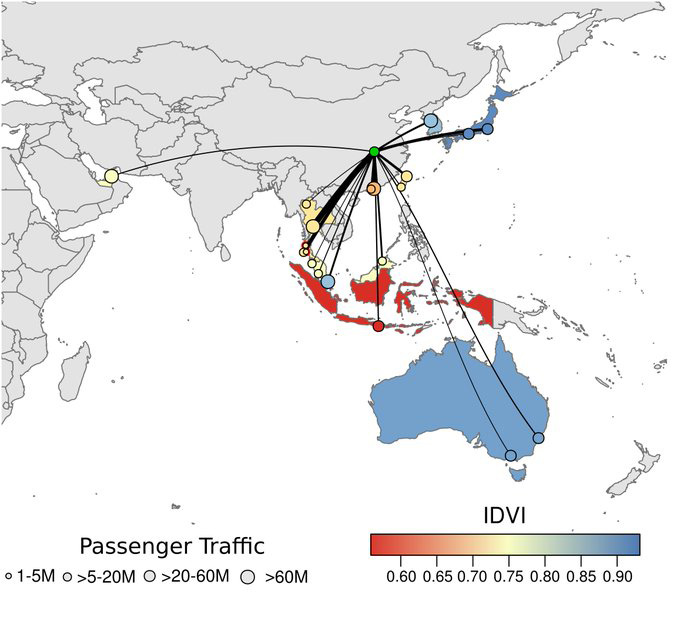 If there's one last hit to the economy that China doesn't need right now, it's a global pandemic that 'supposedly' originated in Wuhan, the sprawling capital of Central China's Hubei province (see map below with the red marker identifying Wuhan).
See how Wuhan is located right in the center of China's highly productive southeast region—the economic powerhouse of the nation. This strategic location was selected for the biological attack because of the easily engineered vectors of disease dissemination as depicted by the map above. Paralyzing China's economic and financial sectors is, after all, a primary goal of this essentially Anglo-American black operation. See: Why the coronavirus is a real threat to China's economy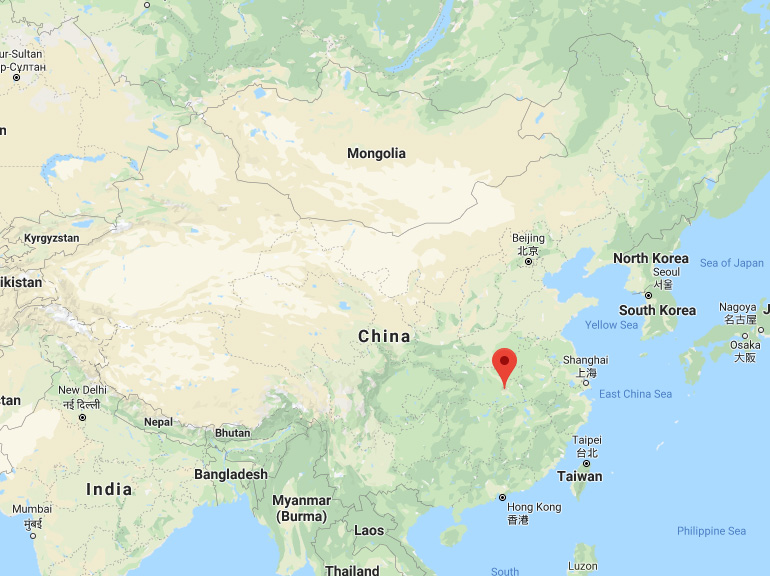 In light of the US-staged Hong Kong protests, U.S. tariff regime against China, threat of economic sanctions against nations working with Huawei, CIA-inflamed Xinjiang conflict involving the Muslim Uyghurs, provocative sailing of US Navy warships through the Taiwan Strait, transparent political prosecution of Huawei's CFO, ravaging of China's pig farms by a bioengineered virus, etc., the Chinese government has been under withering attack since 2018.
When so many debilitating assaults are suspiciously happening at once, what can China do except deal with them in a manner so as to expose the true culprits. However, China is not likely to do that in the case of this intensifying bio-war being waged by the West.
SARS conspiracy theory
The original SARS pandemic that took place in China after the turn of the millennium was also well-known in bio-medical circles as a naked act of biowarfare. Like this year's coronavirus bio-attack in Wuhan, the bioengineered SARS outbreak also involved a highly coordinated campaign of propaganda and disinformation. See: Is the new 'deadly China virus' a covert operation?
However, the administration of Xi Jinping is much too concerned about the panic that would inevitably result if the populace was informed of a full-blown bioweapon attack. The precipitating chaos would simply overwhelm the government in Beijing which is already on serious overload because of the endless interference by the Anglo-American Axis.
The SARS outbreak that occurred from 2002 to 2003 has already shown that China is not willing to release the hard scientific evidence that proves the premeditated release of a bioengineered coronavirus.
The following excerpt from Wikipedia explains some of the background of SARS—the Severe acute respiratory syndrome epidemic that took place primarily in mainland China and Hong Kong, but also in Canada and other countries.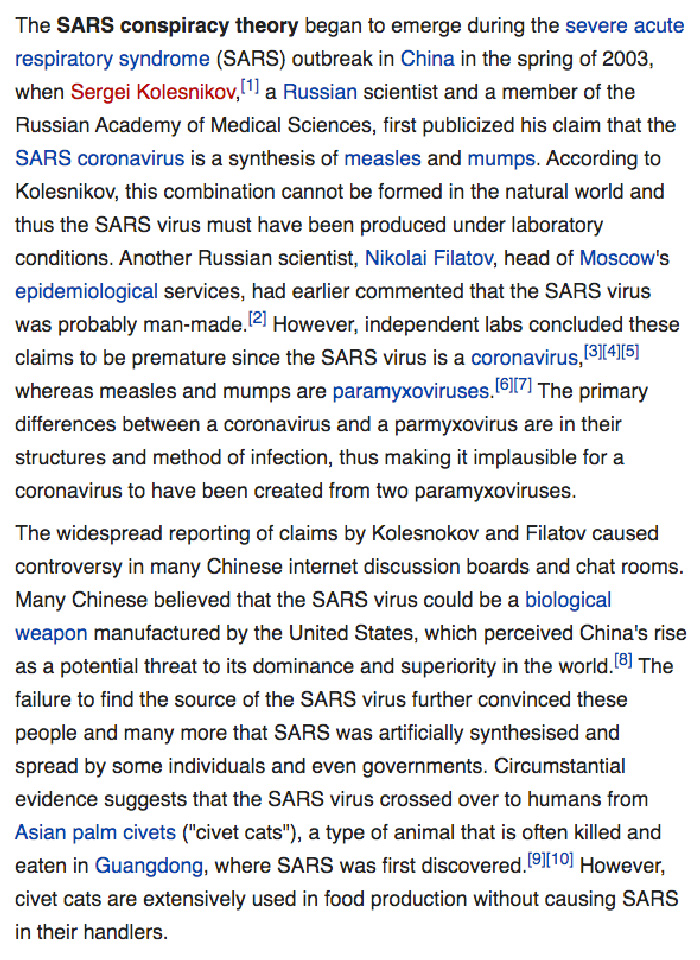 Wuhan Coronavirus of 2020
The rapidly spreading Wuhan coronavirus, also known as Novel coronavirus, that was first reported in 2019 has all the hallmarks of yet another bioengineered virus in a U.S. Military laboratory.
What follows is a short description form Wikipedia of this Novel coronavirus (2019-nCoV).

Time will tell whether this deadly coronavirus was released into the Chinese population with the intent to kill and sicken, scare and intimidate. The intimidation phase of such an ongoing black operation is certainly aimed at the government in Beijing which refuses to be coerced and threatened by the Trump administration.
Because the highly disruptive, Western-backed Hong Kong protests have yet to yield the result desired by the U.S. State Department, it was only a matter of time before the C.I.A. implemented Plan B…or is this Plan C or D?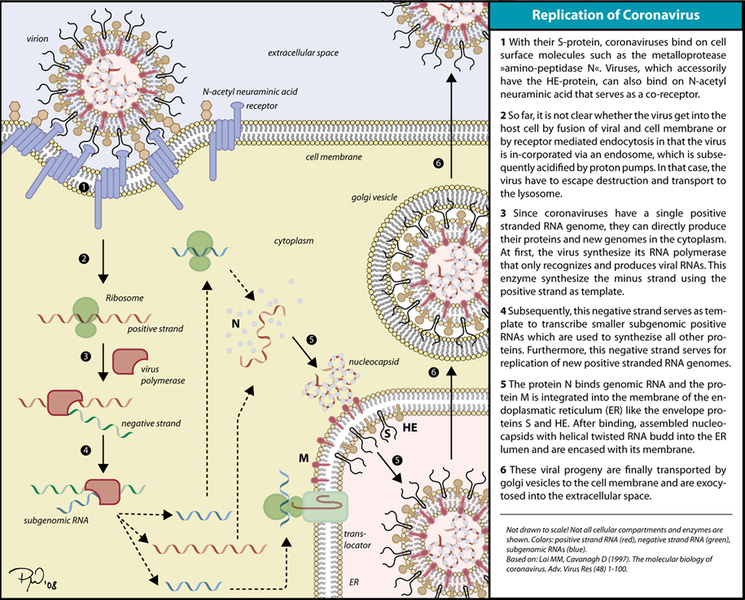 KEY POINT: The replication process (see diagram above) of this particular coronavirus, and how quickly it mutates and/or adapts to various pharmaceutical treatment regimens, will reveal exactly how this pathogenic microorganism was bioengineered.
Why China?
The $64,000 question here is: Why is China always the epicenter for so many strains and variations of coronaviruses, influenzas, pneumonia viruses and other highly contagious infection agents that strike the major commercial centers on southeastern mainland.
What's particularly suspicious about all of these outbreaks in China is that they are each described by the Mainstream Media (MSM) as quite dangerous to human health. The mortality rate in the beginning of these eventual pandemics is especially high, as if by purposeful design of the bioengineers. In this way, the whole world is eventually drawn into a pandemic melodrama that's certainly designed to fear-monger. Hence, more of these endless distractions serve the specific purpose of taking the attention away from real problems caused by governments everywhere. But it's the numerous criminal conspiracies at work and shocking scandals that the elites seek to cover up by any means possible.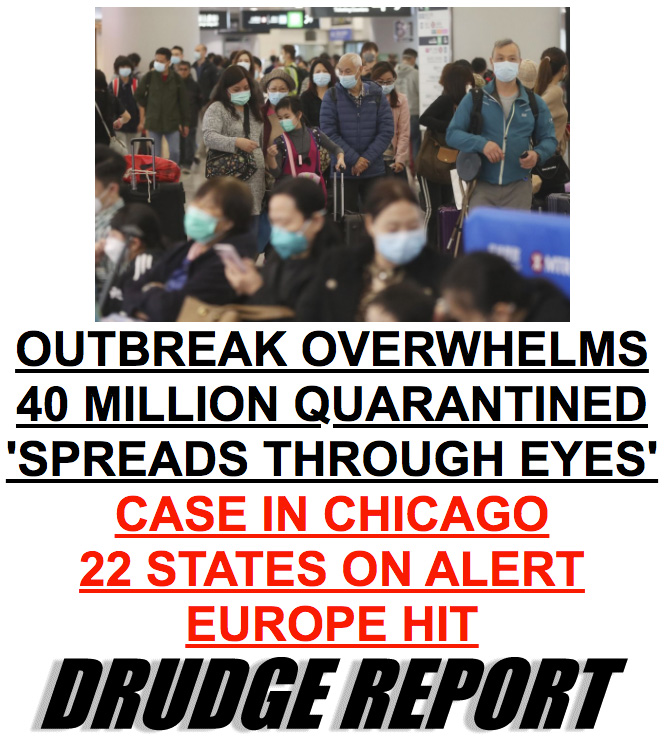 There are relatively few military bioweaponry labs in the world that have the capability to create such a fatal and infectious virus. Thus, when the truth is confirmed about the Wuhan flu, there will be only a few culprits who are behind these assaults against the Chinese people. In reality, should this Wuhan coronavirus outbreak become a full-blown epidemic in China it could represent an attempt to commit genocide. Likewise, if it becomes a bona fide pandemic, it could ultimately be labeled a crime against humanity, perhaps even genocide.
Bill & Melinda Gates Foundation
It's of paramount importance to understand that there really is a vast and highly organized New World Order conspiracy to foist a One World Government on the world community of nations. See: Is this Bill Gates' long-awaited excuse to usher in global governance?
There are several main pillars of this New World Order agenda, one of which is being stealthily put into place by the Bill & Melinda Gates Foundation. Likewise, Mark Zuckerberg and Sheryl Sandberg are slowly erecting one of the primary social media pillars as is Tony Dorsey at Twitter and Susan Wojcicki at YouTube. Bill and Hillary Clinton are using the Clinton Foundation to take advantage of poor countries around the world while surreptitiously laying the foundation for future exploitation on a mass scale just as George Soros & Sons are deceitfully creating new societies via geoengineered climate change, multiculturalism and cultural marxism. The crucial point is that all of these high-paid globalists are intimately connected to each other and covertly working to advance the same nation-destroying U.N. agendas. See: PEDOGATE: Epstein cofounded Clinton Global Initiative, Bill Gates hung out with Epstein AFTER conviction
Fabricating global crises is at the very core of these various NWO sub-agendas. Two of the 'scariest' manufactured catastrophes are those that severely impact the biosphere (e.g. global warming) and undermine human health (e.g. deadly pandemics). In this way, false pretexts are being cunningly constructed to justify the establishment of an all-powerful One World Government. Toward that end, the NWO globalist cabal knows that they must first sufficiently manufacture consent so that the people demand a totalitarian form of global governance to manage these public health disasters and environmental catastrophes.
Multi-billionaires such as Bill Gates, Warren Buffet, Mark Zuckerberg and George Soros were all given their fortunes mostly through exorbitant corporate compensation plans, insider trading, currency manipulations, off-shore tax evasion schemes, and other forms of criminal unconscionable enrichment. Once they received those ill-gotten gains, they were completely own by the International Banking Cartel (IBC).
The IBC then directs the expenditures of every single dollar given to these made tycoons, most of which are allocated toward carrying out the NWO implementation plan. The pet projects listed on the Bill & Melinda Gates Foundation website are examples of that nefarious plan. Of course, the whole world now knows that their pet project is their worldwide Super-Vaccination Agenda, where every single person is vaccinated every year, on time, and micro-chipped accordingly. What better way to completely control the global populace? See: India To Prosecute Bill Gates For Using Tribal Children To Conduct Illegal Vaccine Test 
There is no better way to enforce a mandatory global vaccination schedule than to engineer a frightening pandemic with an exceedingly high mortality rate. Billions of people will then demand the newly formulated vaccine necessary to protect them from such a fatal infection and/or debilitating disease. Hence, before anyone receives such a vaccine, it's important to know that the process REQUIRED to produce such an effective immunization is literally years from the making, if one is possible at all because of how intricately this coronavirus was bio-engineered to elude proper analysis and necessary experimentation.
"It's really quite easy for any of the numerous U.S. military bioweapon labs to bioengineer a deadly super-virus and then release it in a city as large as Wuhan, China. Acts of bioterrorism like this are carried out all the time. As a matter of historical fact, the Spanish flu pandemic of 1918 actually originated at Fort Riley, Kansas where soldiers reported to the Army's largest training facility during World War I. The soldiers who were [DELIBERATELY] infected with the H1N1 influenza virus then served as countless vectors of dissemination for the pandemic that ultimately killed as many as 100 million people worldwide. That single US-executed biowarfare operation against humanity was arguably the deadliest depopulation event in human history." (See: Spanish Flu of 1918 Was Really a Bioterror Attack on Humanity)

— Intelligence Analyst & Former U.S. Army Officer
Conclusion
There's no better way to compel a populace to comply with draconian vaccination regimens than to scare them with the prospect of a deadly pandemic. Governments around the world are constantly under pressure from the New World Order globalist cabal to implement the Super-Vaccination Agenda.
Toward that end, the world community of nations has been repeatedly victimized by manufactured measles outbreaks and ever-worsening flu seasons, so they tell us. See: Annual Flu Shot Programs and Staged Measles Outbreaks Are the Central Pillars of the Super-Vaccination Agenda
However, there really is much more to this story than meets the eye. Not only was the Wuhan coronavirus surreptitiously disseminated to serve as a major distraction from a rapidly collapsing Global Economic & Financial System, this state-sponsored black operation also represents the worst of predatory capitalism conducted as a means of generating revenue. Much more significantly, this staged pandemic will be cunningly used to exert oppressive international controls on travel as well as impose draconian medical measures which greatly advance the Super-Vaccination Agenda.
Lastly, the timing of the deadly virus that ravaged China's pig farms last year quite predictably triggered a call for the development of a preventative vaccine. What the following news report neglected to state was that the mass slaughter of pigs, in a society that demands LOTS of pork, was cynically planned to manufacture the urgent need for yet another vaccine. See: China's Pig Farms Decimated by Virus—Was it bioengineered and spread on purpose?
The bottom line here is that the Wuhan coronavirus is likely another race-targeting bioweapon strategically unleashed throughout China by U.S. military labs
Special Note: People, everything points to this bio-terror attack being the BIG ONE (also known as the global depopulation eventwe've all been waiting for). This coronavirus is moving around the globe so fast, and being hyped by the Mainstream Media with such a vengeance, it's as though this will be their primary tool for total global lockdown. If the infection rate continues to proliferate into a full-blown pandemic, like The Powers That Be did with the Spanish flu, then this really is the depopulation event many of us have warned about. This highly misguided and naked act of bio-terrorism could even evolve into an ELE, God forbid. There's no question that 2020 promises to be a year of pervasive and profound transformation. The current state of affairs throughout the world community of nations cannot continue; it's far too unstable and explosive. Hence, it's quite likely that there will be a series of global catalysts that will prompt the necessary changes. While some of these apocalyptic calamities may seem terrifying at first, ultimately they will serve to contribute to the ongoing planetary catharsis. Whereas many folks will see all of these End-time crises as being intentionally manufactured by the power elite to save their own skins, REMEMBER, even the Dark Side can only act as the Highest Power permits. Also, that, ultimately, "all things work together toward good".
Reporting the most important news in the world today.

HUGE earth changes, historic geopolitical events, global environmental crises, perpetual war and rumors of war, unprecedented economic/financial cataclysms and the like, are either under-reported, not reported or routinely misrepresented by the MSM.

This alternative news platform will present the most current and accurate news stories available on the Internet.  Especially those stories with critical information and/or vital data will be featured on the Home Page.

After all, only the well informed can make wise decisions about
their future.

The Millennium Report — providing the most important news,
analysis and commentary during these times of meteoric change and pervasive upheaval.