Freedom IRAs
Johnny Silver Bear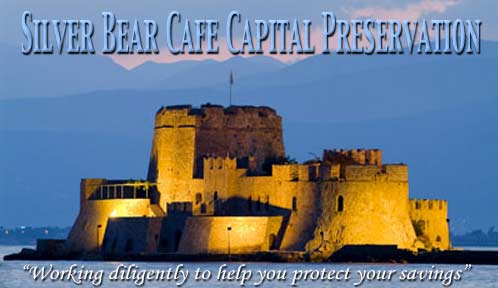 Introduction
The IRA was first introduced in 1974 as a way to reduce taxable income on funds allocated for retirement savings. The maximum allowed contribution in the early days was set at $1,500, and has risen steadily over the years to a current maximum annual allotment of $5,000. Beginning in 2002, those 50 yrs. of age or older were permitted to make additional contributions known as "catch-up contributions". (Please note that contributions are also limited by the amount of taxable income amount and of course, as always, certain income limits apply).
Many of the Silver Bear Cafe's readers have contacted me concerning the possible conversion of their IRAs and 401ks into treasuries. We have posted numerous articles concerning this topic. I have been predicting an occurrence of this nature since 2004. I believe it is truly something to be concerned about.
An IRA allows you to accumulate savings with the taxation of those funds deferred. This is very advantageous as your savings/earnings compound in a tax-free environment.
The problem, as I see it, is that the amount of money that is currently held in Individual Retirement Accounts by approximately 40 million Americans has grown so large, and the government has grown so broke, that the consideration that these funds could be converted into U.S Treasuries, and the funds then used to pay the salaries of the politicians and their government largess, has become a popular solution to many of our representatives in Congress.
What are the total amounts of money currently invested in IRAs, 401(k)s and Roths (separately)?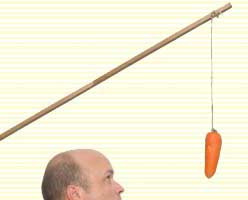 There are $18.2 trillion in total retirement assets, as of end of 2Q 2011 (according to the Investment Company Institute numbers):
$4.9 trillion in IRA's - $265 billion in Roths, the rest traditional, SEP, SAR-SEP and SIMPLE ;

$3.16 trillion in 401(k)
So, just for fun, how much would a trillion dollars in $100 bills weigh? Well:
$1 trillion = 10 billion $100 bills = 22,046,226.22 pounds

1 $100 bill weighs a gram x 10 billion = 10 billion grams = 10 million kilograms equals…22,046,226.22 pounds.
(BTW, a trillion dollars in $100 bills, stacked, would be a stack 670 miles high.)
That's an awfully big carrot to hang in front of an insatiable donkey/elephant. If you don't believe that your Federal Government would ever consider the confiscation, err no, I meant conversion, of your savings, into something they could spend, well, you haven't been reading "the Bear" for very long.
The "Freedom IRA™" Options
Ordinary retirement accounts (IRAs and 401ks) are sponsored by a financial institution – a bank, a mutual fund family, a stockbroker or an insurance company. Not surprisingly, it only allows you to use the investments or services the institution wants to promote. My wife's 401k, for instance, is sponsored by the Fidelity Group. She can only invest in Fidelity Mutual Funds, and she can't short them! If you are an investor and you can buy, but can't sell, the fund doesn't have much of an incentive for performance. You do get the tax deferral that is at the heart of an IRA or 401k– a very good thing – but you don't get investment freedom. And the investments your IRA/401k is permitted to buy are left in the hands of the IRA/401k custodian that the sponsoring institution has selected.
The regulations pertaining to an IRA are different than those concerning 401ks. Freeing up your 401k is possible but involves caveats which include (but are not limited to) age restrictions that are not applicable in freeing up your IRA. A Self Directed IRA provides you with more freedom to control what you invest in, but even those are subject to many restrictions. I have discovered a way to free you from most of those restrictions and "unlock" the IRA investment possibilities that are available to you. I want to explain our Freedom IRA™ program.
When I first became familiar with this program, around Thanksgiving, I found that there was a perfectly legitimate way to invest the tax deferred savings in your IRA into Precious Metals that you could keep in your home. I have long been aware of PM IRAs that involved brokerage and custodial services, as well as set up and storage fees. Now I don't mean to suggest that these programs are not a better option than most. If precious metals continue to perform as well as they have for the past eleven years, the initial and ongoing fees will be well worth the investment. But as a "stacker", I feel better about holding my own PMs.
As Silver Bear Cafe readers are aware I am extremely bullish on silver. The reason that it has taken me so long to offer my readers the opportunity to take advantage of such a deal is because I found that there are many, many other options that you might choose to take advantage of that are also associated with a "Freedom IRA™". I wanted to first become intimately familiar with all your options before I presented them to you.
With an Freedom IRA™, the custodian you select holds just a single asset -the shares in a limited liability company (LLC) that you manage. You deal with the custodian just once, when you set up the structure and roll your IRA assets into it. From there on, you are in charge.
What Does It Cost?
There are, understandably, fees involved in setting up a Freedom IRA™. The state you live in will require a registration fee. These fees vary from state to state. The custodian that will sign off on your application will also ask for a set up fee. I will also ask for a fee. My job is to hook you up with the state, the custodian, the mint (if applicable) and take care of the preparation of all paperwork, the securing of all permits, and for the payment and delivery of your bullion. It will also be my responsibility to negotiate the best price I can get on the bullion. My fee starts at $750 and can increase depending on the type of LLC you wish to set up (some require additional applications and permits). If you decide on a Precious Metals IRA, your fund can allocate my fee in bullion. The custodian will ask for $300 (he will want cash, up front). The State of Texas charges $300 for registration (the state you live in will also want cash, up front). Your options are considerable. You will be well informed before you need to make a decision. If you decide on a Precious Metals IRA, freight and handling will run around $100 (depending on the weight of your bullion). It take about a month from start to finish. The average set up will run approximately 1% of your account and it is all deductible.
Qualification
All of this, and much more, will be explained in great detail when you qualify. There are no fees or costs for the qualification process. I have included a link to the entire application below. Please fill out the "white" sections. The yellow sections will be needed eventually, but I don't need all that information to see if you qualify. So skip over the "yellow" sections until we are sure it will work in your specific case.
Click here for the Application Form. Print it out, fill in the "white" sections and mail it back to me with a copy of the latest statement(s) you have from your existing IRA provider(s). Please mail them to:
Silver Bear Cafe
7324 Gaston Avenue
#124-385
Dallas, Texas 75214
When I receive your package, I will submit your information for qualification and call you personally when I find out the results.
I want to thank you for your readership and support and I look forward to doing business with you.
Respectfully,

Kenny Parsons aka Johnny Silver Bear
Chief cook and bottle washer
The Silver Bear Cafe

P.S. No matter how screwed up the world becomes, there will continue to be opportunities if you know where to look. Fortune favors the informed.