The Road Ahead for Gold
Jordan Roy-Byrne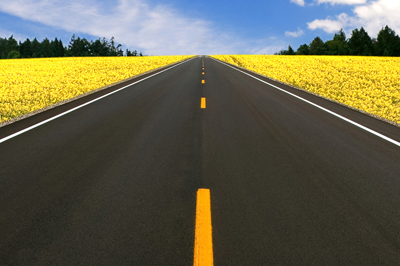 In recent weeks both metals and miners have declined somewhat sharply after reaching resistance. Gold peaked just below major resistance near $1375/oz and GDX, the biggest ETF for gold miners peaked at its October 2016 and February 2017 highs. If precious metals can break through this resistance then a major move higher would begin. However, the recent selloff, coupled with a lack of relative strength suggests the road to a breakout could lead well into 2018.
On the daily chart shown below, we can see that Gold has retreated after testing important trendline resistance. Although Gold's long-term technical structure leans bullish, Gold is currently showing relative weakness. Gold against foreign currencies (Gold/FC) did not make a higher high and Gold/Stocks barely made a higher high. Both ratios may need to hold their blue support lines in order for Gold to remain above $1260/oz.
Turning to the stocks, we see that GDX, like Gold was turned back at major resistance. GDX has now tested $25-$26 three times in the past year. On a clean break above that resistance, GDX should retest its 2016 high. It has key support above $22 and at $21. GDXJ will not gain any momentum until it breaks above the September high around $37.50. It has support at $31 and $32.
There are two things that concern us with respect to the medium term outlook. The precious metals complex did not surpass its 2016 highs even though the US Dollar index made a new low. That is a negative divergence. Secondly, both miners and metals have formed a bearish reversal on the monthly charts. That is more significant than a daily or weekly reversal.
While Gold could eventually be headed for a major breakout (potentially in 2018) the road ahead could be difficult. A breakout anytime soon is unlikely. The relative weakness of the sector in the face of a weak US Dollar and the inability to hold gains into the end of the quarter suggests that Gold and gold stocks will remain mired in their long-term bottoming patterns. As we noted several weeks ago, we want to continue to accumulate the best opportunities in juniors on weakness. That is what we have done since last December and it has served us well. To find out the best buys right now and our favorite juniors for 2018, consider learning more about our premium service.
Jordan Roy-Byrne CMT, MFTA
I'm Jordan Roy-Byrne, CMT, MFTA the editor and publisher of TheDailyGold.com and TheDailyGold Premium, our premium publication which emphasizes market timing and stock selection for precious metals investors. I'm also the author of the 2015 book, The Coming Renewal of Gold's Secular Bull Market and I host a podcast dedicated to bringing you insights and views from the brightest minds in Gold and junior mining.

My work has been featured in CNBC, Barron's, Financial Times Alphaville, Kitco and Yahoo Finance. My Masters Thesis, which earned me the MFTA designation was published in the International Federation of Technical Analysis Journal. I've been a speaker at PDAC, Cambridge House and most recently at the Metals Investor Forum. TheDailyGold has been named one of the top 50 Investment Blogs by DailyReckoningand Wallet Hub. I earned a degree in General Studies from the University of Washington with a concentration in Internal Economic Development. In my spare time I enjoy spending time with my wife, fitness, football and travel.