Gold price hits over 1-month low; palladium races past platinum
Reuters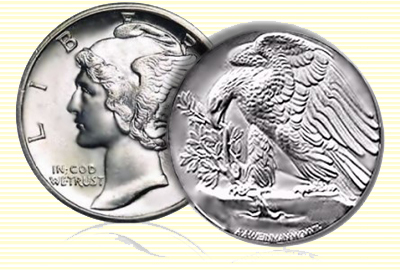 London (Sept 28) Gold fell to over one-month lows on Thursday as the dollar rose on expectations of a U.S interest rate hike in December, while platinum was trading at a discount to palladium for the first time since 2001.
Spot gold was down 0.2 percent at $1,278.36 per ounce at 0607 GMT, after hitting its lowest since Aug. 16 earlier in the session, as strong U.S economic data took sheen off the yellow metal.
U.S. gold futures for December delivery fell 0.5 percent to $1,281.30.
"In the near term, we're still looking at interest rates for direction," said Ronald Leung, chief dealer at Lee Cheong Gold Dealers in Hong Kong. "Unless North Korea does something, I think gold will be under pressure." In the latest development on North Korea, France's foreign minister on Wednesday urged U.S. President Donald Trump to focus on raising diplomatic pressure on Pyongyang.
The dollar and U.S. bond yields rose after President Trump proposed the biggest U.S. tax overhaul in three decades and as strong economic data added to the case for a rate hike by the Federal Reserve later this year.
A stronger dollar makes bullion more expensive for holders of other currencies, while higher interest rates lead to higher bond yields and dampen demand for non-yielding gold.

In other metals, platinum dipped 0.1 percent, to $914.85 per ounce after hitting its lowest since July 20, while palladium eased 0.4 percent to $922.60.

"In the long run, we believe palladium and platinum could trade at similar levels. The strength of palladium this year is due to the strong performance of the Chinese auto sector. Sales have been better than expected," said Samson Li, an analyst with Thomson Reuters-owned metals consultancy GFMS.

"Palladium is like a growth stock while platinum is like a value stock now."

Palladium hit price parity with platinum on Wednesday for the first time since 2001.

Platinum is more heavily used in diesel vehicles that have fallen out of favour since 2015's Volkswagen emissions-rigging scandal.

Palladium has benefitted from the switch to petrol engines and expectations for growth in hybrid electric vehicles, which tend to be gasoline-powered.

However, the percentage of electric vehicles is still too low and therefore the impact is not likely to be felt in the next two-to-three years, Li said, adding that palladium is expected to remain supported in 2017 by the Chinese auto market.

Silver fell 0.3 percent to $16.69 per ounce, after dropping to $16.64, its lowest since Aug. 16.

Reuters