The World Is Going Down With Trump
Paul Craig Roberts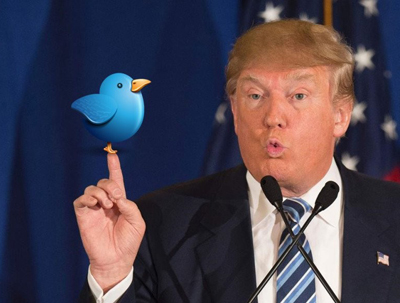 On June 21 the editorial board of the Washington Post, long a propaganda instrument believed to be in cahoots with the CIA and the deep state, called for more sanctions and more pressure on Russia.
One second's thought is sufficient to realize how bad this advice is. The orchestrated demonization of Russia and its president began in the late summer of 2013 when the British Parliament and Russian diplomacy blocked the neoconned Obama regime's planned invasion of Syria. An example had to be made of Russia before other countries began standing up to Washington. While the Russians were focused on the Sochi Olympic Games, Washington staged a coup in Ukraine, replacing the elected democratic government with a gang of Banderite neo-nazi thugs whose forebears fought for Hitler in World War II. Washington claimed it had brought democracy to Ukraine by putting neo-nazi thugs in control of the government.
Washington's thugs immediately began violent attacks on the Russian population in Ukraine. Soviet war memorials were destroyed. The Russian language was declared banned from official use. Instantly, separatist movements began in the Russian parts of Ukraine that had been administratively attached to Ukraine by Soviet leaders. Crimea, a Russian province since the 1700s, voted overwhelmingly to seperate from Ukraine and requested to be reunited with Russia. The same occurred in the Luhansk and Donetsk regions.
These independent actions were misrepresented by Washington and the presstitutes who whore for Washington as a "Russian invasion." Despite all facts to the contrary, this misrepresentation continues today. In US foreign policy, facts are not part of the analysis.
The most important fact that is overlooked by the Washington Post and the Russophobic members of the US government is that it is an act of insanity to call for more punishment and more pressure on a country with a powerful military and strategic nuclear capability whose military high command and government have already concluded that Washington is preparing a surprise nuclear attack.
Are the Washington Post editors trying to bring on nuclear armageddon? If there was any intelligence present in the Washington Post, the newspaper would be urging that President Trump immediately call President Putin with reassurances and arrange the necessary meetings to defuse the situation. Instead the utterly stupid editors urge actions that can only raise the level of tension. It should be obvious even to the Washington Post morons that Russia is not going to sit there, shaking in its boots, and wait for Washington's attack. Putin has issued many warnings about the West's rising threat to Russian security. He has said that Russia "will never again fight a war on its own territory." He has said that the lesson he has learned is that "if a fight is unavoidable, strike first." He has also said that the fact that no one hears his warnings makes the situation even more dangerous.
What explains the deafness of the West? The answer is arrogance and hubris.
As the presstitute media is incapable of reason, I will do their job for them. I call for an immediate face-to-face meeting between Trump and Putin at Reykjavik. Cold War II, begun by Clinton, George W. Bush, and Obama, must be ended now.
So, where is President Trump? Why is the President of the United States unable to rise to the challenge? Why isn't he the man Ronald Reagan was? Is it, as David Stockman says, that Trump is incapable of anything except tweeting?
Why hasn't President Trump long ago ordered all intercepts of Russian chatter gathered, declassified, and made public? Why hasn't Trump launched a criminal prosecution against John Brennan, Susan Rice, Comey, and the rest of the hit squad that is trying to destroy him?
Why has Trump disarmed himself with an administration chosen by Russiaphobes and Israel?
As David Stockman writes, Trump "is up against a Deep State/Dem/Neocon/mainstream media prosecution" and "has no chance of survival short of an aggressive offensive" against those working to destroy him. But there is no Trump offensive, "because the man is clueless about what he is doing in the White House and is being advised by a cacophonous coterie of amateurs and nincompoops. So he has no action plan except to impulsively reach for his Twitter account."
Our president twitters while he and Earth itself are pushed toward destruction.
Hon. Paul Craig Roberts is the John M. Olin Fellow at the Institute for Political Economy, Senior Research Fellow at the Hoover Institution, Stanford University, and Research Fellow at the Independent Institute. A former editor and columnist for The Wall Street Journal and columnist for Business Week and the Scripps Howard News Service, he is a nationally syndicated columnist for Creators Syndicate in Los Angeles and a columnist for Investor's Business Daily. In 1992 he received the Warren Brookes Award for Excellence in Journalism. In 1993 the Forbes Media Guide ranked him as one of the top seven journalists.

He was Distinguished Fellow at the Cato Institute from 1993 to 1996. From 1982 through 1993, he held the William E. Simon Chair in Political Economy at the Center for Strategic and International Studies. During 1981-82 he served as Assistant Secretary of the Treasury for Economic Policy. President Reagan and Treasury Secretary Regan credited him with a major role in the Economic Recovery Tax Act of 1981, and he was awarded the Treasury Department's Meritorious Service Award for "his outstanding contributions to the formulation of United States economic policy." From 1975 to 1978, Dr. Roberts served on the congressional staff where he drafted the Kemp-Roth bill and played a leading role in developing bipartisan support for a supply-side economic policy.

In 1987 the French government recognized him as "the artisan of a renewal in economic science and policy after half a century of state interventionism" and inducted him into the Legion of Honor.

Dr. Roberts' latest books are The Tyranny of Good Intentions, co-authored with IPE Fellow Lawrence Stratton, and published by Prima Publishing in May 2000, and Chile: Two Visions - The Allende-Pinochet Era, co-authored with IPE Fellow Karen Araujo, and published in Spanish by Universidad Nacional Andres Bello in Santiago, Chile, in November 2000. The Capitalist Revolution in Latin America, co-authored with IPE Fellow Karen LaFollette Araujo, was published by Oxford University Press in 1997. A Spanish language edition was published by Oxford in 1999. The New Colorline: How Quotas and Privilege Destroy Democracy, co-authored with Lawrence Stratton, was published by Regnery in 1995. A paperback edition was published in 1997. Meltdown: Inside the Soviet Economy, co-authored with Karen LaFollette, was published by the Cato Institute in 1990. Harvard University Press published his book, The Supply-Side Revolution, in 1984. Widely reviewed and favorably received, the book was praised by Forbes as "a timely masterpiece that will have real impact on economic thinking in the years ahead." Dr. Roberts is the author of Alienation and the Soviet Economy, published in 1971 and republished in 1990. He is the author of Marx's Theory of Exchange, Alienation and Crisis, published in 1973 and republished in 1983. A Spanish language edition was published in 1974.

Dr. Roberts has held numerous academic appointments. He has contributed chapters to numerous books and has published many articles in journals of scholarship, including the Journal of Political Economy, Oxford Economic Papers, Journal of Law and Economics, Studies in Banking and Finance, Journal of Monetary Economics, Public Finance Quarterly, Public Choice, Classica et Mediaevalia, Ethics, Slavic Review, Soviet Studies, Rivista de Political Economica, and Zeitschrift fur Wirtschafspolitik. He has entries in the McGraw-Hill Encyclopedia of Economics and the New Palgrave Dictionary of Money and Finance. He has contributed to Commentary, The Public Interest, The National Interest, Harper's, the New York Times, The Washington Post, The Los Angeles Times, Fortune, London Times, The Financial Times, TLS, The Spectator, Il Sole 24 Ore, Le Figaro, Liberation, and the Nihon Keizai Shimbun. He has testified before committees of Congress on 30 occasions.

Dr. Roberts was educated at the Georgia Institute of Technology (B.S.), the University of Virginia (Ph.D.), the University of California at Berkeley and Oxford University where he was a member of Merton College.

He is listed in Who's Who in America, Who's Who in the World, The Dictionary of International Biography, Outstanding People of the Twentieth Century, and 1000 Leaders of World Influence. His latest book, HOW THE ECONOMY WAS LOST, has just been published by CounterPunch/AK Press. He can be reached at: [email protected]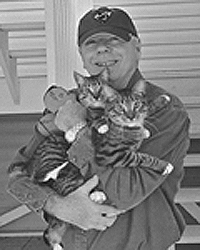 Please Donate
I listen to my readers. In March 2010, I terminated my syndicated column. Thousands of you protested. So persuasive were your emails asking me to reconsider and to continue writing that, two months later, I began writing again.
In order to create a coherent uncensored and unedited archive of my writings, The Institute For Political Economy, a non-profit organization that supports research, writing and books, has established this site, thus gratifying readers' demands that I continue to provide analyses of events in our time.
In order to stay up, this site needs to pay for itself.