The Evidence Is In: The Covid "Pandemic" Is Not Real But the Vaccine Pandemic Is
Paul Craig Roberts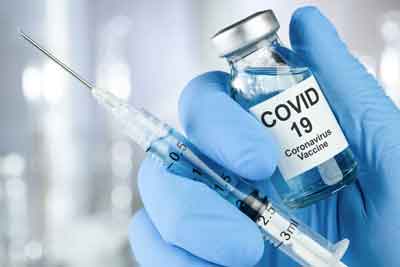 Every Word of the Official Covid Narrative Is a Lie.  There is a vast amount of hard empirical evidence disproving the orchestrated narrative, but the presstitute scum censors it instead of reporting it.  
Covid deaths are associated with co-morbidities, impaired immune systems, and deficiency of Vitamin D and Zinc. There have been known safe cures for the virus since the beginning, and the cures were blocked from use in order to have a market for the vaccines.
The question is: What interest is served by this mass deception of humanity?  Is it only the profit interest of Big Pharma and the power interest of government?  Or is a darker agenda afoot?
https://www.paulcraigroberts.org/2021/07/22/the-covid-pandemic-is-not-real-but-the-vaccine-pandemic-is/ 
The Medical Evidence and Scientific Facts Do Not Support the Official Narrative
"We must expect that the vaccines will increase rather than decrease lethality of COVID-19." — Doctors for COVID-19 Ethics
"The risk-benefit calculus is therefore clear, the experimental vaccines are needless, ineffective and dangerous.  Urging vaccination to 'protect others' therefore has no basis in fact." — Doctors for COVID-19 Ethics
"Actors authorizing, coercing or administering experimental COVID-19 vaccination are exposing populations and patients to serious, unnecessary, and unjustified medical risks." — Doctors for COVID-19 Ethics
https://www.globalresearch.ca/160-experts-slam-covid-vaccines-unnecessary-ineffective-unsafe-powerful-letter/5745907 
Indian Doctors for Truth Demand that the overzealous universal vaccination drive against COVID-19 be stopped.  The risks of the vaccine exceed the benefits.
https://www.globalresearch.ca/urgent-demand-by-indian-doctors-for-truth-idt-to-prime-minister-modi-halt-roll-out-of-covid-19-vaccines-now/5750836 
UK Medical Group Calls for "an immediate and urgent audit of deaths that have occurred since the beginning of the Covid-19 vaccine rollout"
The UK Medical Freedom Alliance Warned on November 2020 about the high risks of injecting people with an untested experimental technology.  The astonishingly high rate of injuries and deaths associated with the inoculations has caused the medical organization to call for "an immediate and urgent audit of deaths that have occurred since the beginning of the Covid-19 vaccine rollout, to ascertain if Covid-19 vaccines (in general or any one brand in particular) are leading to an increased number of deaths (Covid-19 and non-Covid-19 related)."
https://www.globalresearch.ca/urgent-warning-covid-19-vaccine-related-deaths-elderly-care-homes/5736791 
Vaccination campaigns are followed by dramatic rises in mortality
"Since this period, vaccination campaigns have spread worldwide even to countries where covid was not present. And everywhere they have been followed by a dramatic rise in new infections and mortality for several weeks or months."  — Dr. Gerard Delepine— The detailed evidence is provided here:  https://www.globalresearch.ca/covid-19-vaccines-lead-to-new-infections-and-mortality-theevidence/5746393?utm_campaign=magnet&utm_source=article_page&utm_medium=related_articles
Video: How COVID Vaccines Can Cause Blood Clots and Death by Dr. Sucharit Bhakdi
Doctors for COVID Ethics have been warning about the potential for gene-based COVID-19 "vaccines" to cause blood clots, cerebral vein thrombosis and sudden death.
SARS-CoV-2 spike protein binds to the ACE2 receptor on platelets. The subsequent activation of the platelets can lead to disseminated intravascular coagulation (DIC), i.e., a pathological overstimulation of your coagulation system resulting in abnormal blood clotting, thrombocytopenia (low platelet count) and hemorrhaging.
Research shows deaths are 14.6 times more frequent during the first 14 days after the first COVID injection among people over the age of 60, compared to those who aren't vaccinated. Other data also show that after COVID-19 vaccines were implemented, overall death rates have, with few exceptions, increased.
A key problem with all of these gene-based COVID-19 vaccines is that the spike protein itself appears toxic, and your body is now a spike protein-producing factory
Its inherent toxicity may be due to it being a prion protein. If so, we can expect these injections to cause all manner of prion diseases, such as Alzheimer's, Parkinson's and Lou Gehrig's disease (ALS).
https://www.globalresearch.ca/video-how-covid-vaccines-can-cause-blood-clots-more/5746430?utm_campaign=magnet&utm_source=article_page&utm_medium=related_articles 
"We are Human Guinea Pigs": Alarming Casualty Rates for mRNA Vaccines Warrant Urgent Action
https://www.globalresearch.ca/alarming-casualty-rates-mrna-vaccines-warrant-urgent-action/5746343?utm_campaign=magnet&utm_source=article_page&utm_medium=related_articles 
Can the truth get out?
https://rumble.com/vk4x5u-senator-johnson-on-mornings-with-maria-bartiromo-7.21.html 
In Israel most of the population has had the Covid shots. Mysteriously, there is a large outbreak of new Covid cases among the inoculated. With the assurances from the CDC and the rest of the Western World's public health bureaucracies that the inoculations are 100% effective even for the Delta variant how can this be? Here for example is the director of the CDC, "If you are fully vaccinated you are protected against severe COVID, hospitalization and death, and are even protected against the known variants, including the delta variant, circulating in this country."
The most likely explanation is that the new cases are the results of inoculations. The vaccines inject into the body the spike protein which is toxic. It causes Covid symptoms and more serious life-threatening illnesses.
Is there really a Delta variant or is it the cover story for the illnesses caused by the vaccines?



 

Hon. Paul Craig Roberts is the John M. Olin Fellow at the Institute for Political Economy, Senior Research Fellow at the Hoover Institution, Stanford University, and Research Fellow at the Independent Institute. A former editor and columnist for The Wall Street Journal and columnist for Business Week and the Scripps Howard News Service, he is a nationally syndicated columnist for Creators Syndicate in Los Angeles and a columnist for Investor's Business Daily. In 1992 he received the Warren Brookes Award for Excellence in Journalism. In 1993 the Forbes Media Guide ranked him as one of the top seven journalists.

He was Distinguished Fellow at the Cato Institute from 1993 to 1996. From 1982 through 1993, he held the William E. Simon Chair in Political Economy at the Center for Strategic and International Studies. During 1981-82 he served as Assistant Secretary of the Treasury for Economic Policy. President Reagan and Treasury Secretary Regan credited him with a major role in the Economic Recovery Tax Act of 1981, and he was awarded the Treasury Department's Meritorious Service Award for "his outstanding contributions to the formulation of United States economic policy." From 1975 to 1978, Dr. Roberts served on the congressional staff where he drafted the Kemp-Roth bill and played a leading role in developing bipartisan support for a supply-side economic policy.

In 1987 the French government recognized him as "the artisan of a renewal in economic science and policy after half a century of state interventionism" and inducted him into the Legion of Honor.

Dr. Roberts' latest books are The Tyranny of Good Intentions, co-authored with IPE Fellow Lawrence Stratton, and published by Prima Publishing in May 2000, and Chile: Two Visions - The Allende-Pinochet Era, co-authored with IPE Fellow Karen Araujo, and published in Spanish by Universidad Nacional Andres Bello in Santiago, Chile, in November 2000. The Capitalist Revolution in Latin America, co-authored with IPE Fellow Karen LaFollette Araujo, was published by Oxford University Press in 1997. A Spanish language edition was published by Oxford in 1999. The New Colorline: How Quotas and Privilege Destroy Democracy, co-authored with Lawrence Stratton, was published by Regnery in 1995. A paperback edition was published in 1997. Meltdown: Inside the Soviet Economy, co-authored with Karen LaFollette, was published by the Cato Institute in 1990. Harvard University Press published his book, The Supply-Side Revolution, in 1984. Widely reviewed and favorably received, the book was praised by Forbes as "a timely masterpiece that will have real impact on economic thinking in the years ahead." Dr. Roberts is the author of Alienation and the Soviet Economy, published in 1971 and republished in 1990. He is the author of Marx's Theory of Exchange, Alienation and Crisis, published in 1973 and republished in 1983. A Spanish language edition was published in 1974.

Dr. Roberts has held numerous academic appointments. He has contributed chapters to numerous books and has published many articles in journals of scholarship, including the Journal of Political Economy, Oxford Economic Papers, Journal of Law and Economics, Studies in Banking and Finance, Journal of Monetary Economics, Public Finance Quarterly, Public Choice, Classica et Mediaevalia, Ethics, Slavic Review, Soviet Studies, Rivista de Political Economica, and Zeitschrift fur Wirtschafspolitik. He has entries in the McGraw-Hill Encyclopedia of Economics and the New Palgrave Dictionary of Money and Finance. He has contributed to Commentary, The Public Interest, The National Interest, Harper's, the New York Times, The Washington Post, The Los Angeles Times, Fortune, London Times, The Financial Times, TLS, The Spectator, Il Sole 24 Ore, Le Figaro, Liberation, and the Nihon Keizai Shimbun. He has testified before committees of Congress on 30 occasions.

Dr. Roberts was educated at the Georgia Institute of Technology (B.S.), the University of Virginia (Ph.D.), the University of California at Berkeley and Oxford University where he was a member of Merton College.

He is listed in Who's Who in America, Who's Who in the World, The Dictionary of International Biography, Outstanding People of the Twentieth Century, and 1000 Leaders of World Influence. His latest book, HOW THE ECONOMY WAS LOST, has just been published by CounterPunch/AK Press. He can be reached at: [email protected]

 

Please Donate

I listen to my readers. In March 2010, I terminated my syndicated column. Thousands of you protested. So persuasive were your emails asking me to reconsider and to continue writing that, two months later, I began writing again.

In order to create a coherent uncensored and unedited archive of my writings, The Institute For Political Economy, a non-profit organization that supports research, writing and books, has established this site, thus gratifying readers' demands that I continue to provide analyses of events in our time.

In order to stay up, this site needs to pay for itself.