Investment Guidelines For The Zeitgeist Market
Bill Blain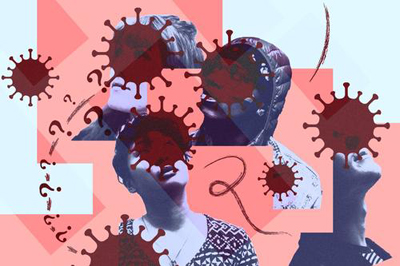 "Beer is proof God loves us."
The outlook for the UK looks rosier as pubs reopen, vaccinations beat targets, and the economy grows. But, how should investors be looking at markets when financial assets already look overpriced, and there are clear bubble risks ahead? It's a matter of staying calm, reading the runes and understanding the markets new mindset!
Yesterday a number of porridge readers got in touch and asked for advice on how they should be positioned in this wobbly, priced-for-perfection imperfect market – as described in Yesterday's Morning Porridge. It's a great question – but there is no end of opinions on what works and what doesn't.
My own view is fairly simple…. Today's market is about understanding the "zeitgeist" of the current market as much as it is understanding the fundamentals of credit and equity risks. Today's market is a constantly shifting mercurial map of conflicting perspectives and beliefs – many of the tides now driving markets are ones that investors of my generation find difficult to understand.
We were trained in fundamental analysis, deep diving balance sheets, relative risks, earnings and costs, competition and profits. Today's is about opportunity and vision – apparently. Therefore, an old dog like me trying to do new tricks and providing  guidelines on how to navigate such markets is fraught with risk – but let me give it a try:
First the background: No matter how bleak or non-sensical the market looks, there is no reason to panic. Central banks wield enormous power. They can't afford a major crash triggering economic meltdown – but that doesn't mean they won't allow some degree of correction in the more widely speculative asset classes.
Interest rates will probably remain low. Rising inflation may be an increasing a risk. Returns matter in any Capital Growth strategy, but Capital Preservation in a time of outrageous speculation is even more critical. Everyone must understand their own approach to risk. My own risk appetite is epicurean – mixing different risks and returns according to taste .. which is why I've lost three times on firms called something like Airship Industries… I like airships.
The Blain approach to the current market is fairly simple:
Decorrelate risks: The risks in financial assets (stocks and bonds) are obvious; they are inflated and overpriced for a perfect outcome. Therefore, balance these with non-standard, but dull, boring, predictable ("DBP") returns from alternative private debt and hybrid investments that derive their payment flow from real tangible assets. In other words, remember that investments aren't only about stocks and shares.


Don't invest in anything you don't immediately understand the investment imperative or rationale behind it. If something needs to be explained more than once – it's probably a bad idea. I have read umpteen serious papers on Bitcoin and I still don't get why it changes the world – in any useful was.


Every investment will exhibit a different risk profile and outlook – understand them, and chose accordingly.


Liquidity will be critical in the next crash/correction. When push comes to out the window, liquidity will be key – and this favours liquid equities over bonds.


Yield – at present bond markets don't yield enough, are vulnerable to inflation, and have only one way to go – the wrong way. However, that risk/return relative to equities will change rapidly in the event of a correction.


Fundamentals such as value, dividend yield and DBP returns are preferable to ill-defined moonshot risks. Value stocks should be part of any investment equation – and tend to be factor credit as much as equity analysis.


But, fundamentals don't matter for Zeitgeist stocks – those driven by new ways of pricing future value. Never forget; it's not what you know, but what the market believes that matters, it is just an enormous voting machine!


Not all tech is bad – there are new tech driven concepts that will prove highly profitable and exciting, but check out the depth of the moat: Barriers to entry and competition matter! If its an easy to enter sector with low profitability, no matter how good the idea its unlikely to deliver.


The market has a long-term rhythm: new large megastocks rise to the top, establishing whole new markets around them, before they mature, grow old and are over-taken by the next generation of mega-firms. One day Amazon will just be a river in South America again.
I suppose the most difficult aspect of current markets isn't cutting through the economic dislocation of the pandemic, or the price distortions caused by the activities of central banks in keeping interest rates artificially low, but is understanding the new investment rationale behind zeitgeist stocks.
Let me describe a conversation from yesterday:
A fund manager told me he absolutely believes Coinbase (which IPOs tomorrow) justified its $100 bln valuation on the basis it's the first mover into the massive crypto-clearing/banking/broking sector. It is going to be massive – you can't not be invested.
A trader tells me he's expecting the stock will rocket, driven by the current hype and noise around Bitcoin, (which has hit $60k again driven by the noise around the Coinbase float.) He will buy, take a profit and get out.
The strategist can't understand why anyone believes there is value in a trading hub for cryptos when no-one has yet proved the case that cryptocurrencies are valid, have utility and won't be regulated out of existence by governments and central banks preserving their monetary primacy.
And me? Well… it's not what I think, but what the market believes that counts. Let's see which of them is correct.
*  *  *
The Morning Porridge Subscription pages are now live.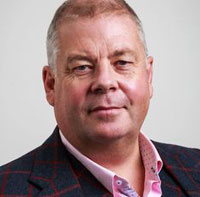 Bill Blain is Strategist for Shard Capital, a leading investment firm. 

Bill is a well known broadcaster and commentator, with over 30-years experience working for leading investment banks and brokerages at senior levels. He's been closely involved in the growth and development of the global fixed income markets, and pioneered complex financial products including capital, asset-backed securities and private placements. Increasingly, he's been involved in Real and Alternative Assets looking to explain their complexity and create liquidity in them. 

Bill is a passionate sailor, talentless painter, plays guitar badly, is learning the bagpipes, and built a train-set in his attic.  

He is a regular speaker on HoweStreet.com, and the FinancialSurvivorNetwork radio shows. Chris was also featured on the cover of AmalgaTrader Magazine, and contributes articles to several financial hubs like MoneyShow.com.

 
morningporridge.com