Inflation Watch: The U.S. Has Spent $10 Trillion in the Last 12 Months
Graham Summers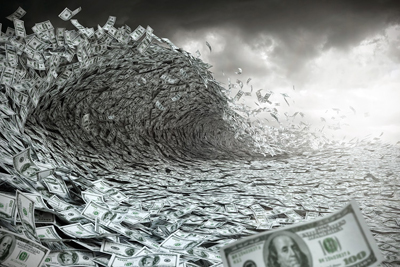 This is:
Equal to the GDPs of Japan, Germany and the U.K. combined.


More than the U.S. has spent during the last FIVE recessions combined.


More than the combined annual wages of all Americans.
That last one really gets me. If you add up all the money earned via wages by Americans in the 12 months, the U.S. Government has spent more money than that!  
And finally, the ultimate jaw dropper…
The U.S. government will have spent an amount roughly equal to 50% of its GDP… in a single year. 
And it's going to unleash an inflationary storm.
Gold figured this out first, roaring to new all-time highs.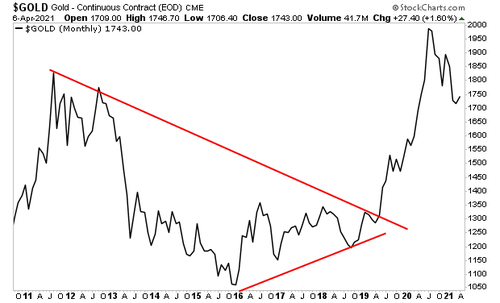 Then copper broke out.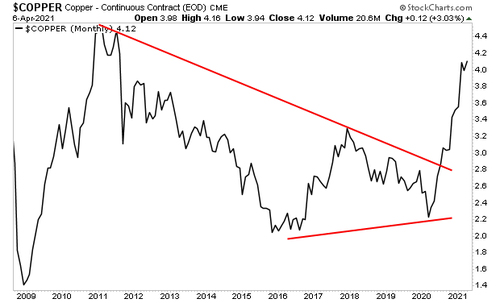 And now it's oil's turn.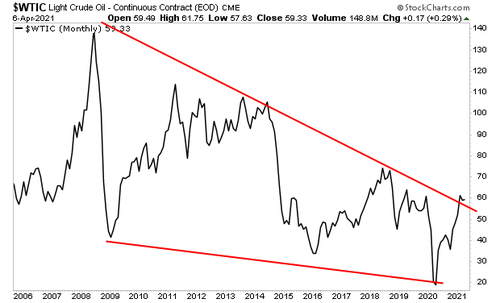 Indeed, the entire commodity complex has just ended a 15 years bear market.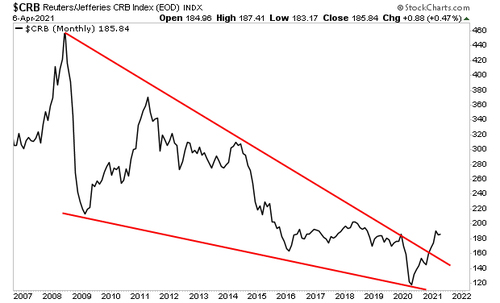 The writing is clearly on the wall. Big Inflation is coming. And the Fed is not going to do anything to stop it.
In fact, the Fed has already stated explicitly that it has no plans to raise rates or taper its QE program until 2023!
Which means, inflation will rage out of control…
Many investors will get taken to the cleaners.
But some will rake in ENORMOUS potentially life-changing profits.
On that note, we just published a Special Investment Report concerning FIVE secret investments you can use to make inflation pay you as it rips through the financial system in the months ahead.
The report is titled Survive the Inflationary Storm. And it explains in very simply terms how to make inflation PAY YOU.
Today is the last day this report will be available to the public.
To pick up yours, swing by:
https://phoenixcapitalmarketing.com/inflationstorm.html
Best Regards
Graham Summers
Chief Market Strategist
Phoenix Capital Research




Graham Summers, MBA is Chief Market Strategist for Phoenix Capital Research, an investment research firm based in the Washington DC-metro area.

Graham's sterling track record and history of major predictions has made him one of the most sought after investment analysts in the world. He is one of only 20 experts in the world who are on record as predicting the 2008 Crash. Since then he has accurately predicted the EU Meltdown of 2011-2012 (locking in 73 consecutive winners during this period), Gold's rise to $2,000 per ounce (and subsequent collapse), China's market crash and more.

His views on business and investing has been featured in RollingStone magazine, The New York Post, CNN Money, Crain's New York Business, the National Review, Thomson Reuters, the Fox Business, and more. His commentary is regularly featured on ZeroHedge and other online investment outlets.