It Is Time To Remove The Debt Barrier To Economic Growth
Paul Craig Roberts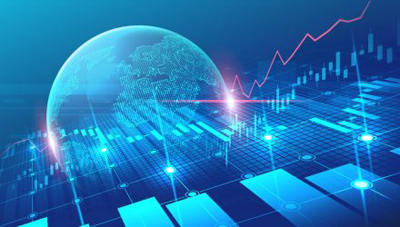 Out of habit, American economists worry about federal debt. But federal debt can be redeemed by the Federal Reserve printing the money with which to retire the bonds.  The debt problem rests with individuals, companies, and state and local governments.  They have no printing press. 
We have explained that the indebtedness of the population means there is little discretionary income with which to drive the economy.  The offshoring of middle class jobs lowered incomes, and after paying debt service—mortgage interest, car payments, credit card interest, student loan debt—Americans' pockets are empty.  
This situation has been worsened by Covid lockdowns.  In the US the federal government has sent out a few Covid payments to help keep people's heads above water as they face expenses without income.  The financial press refers to these Covid checks as "fiscal stimulus," but there is no stimulus.  The Covid checks do not come close to replacing the missing wages, salaries and business profits from lockdowns. 
Corporations have indebted themselves and impaired their capitalization by borrowing money with which to repurchase their stock. This has built up their debt in the face of stagnant or declining consumer discretionary income.  
We propose to deal with the debt crisis by forgiving debts as was done in ancient times.  Our basic premise is that  debts that cannot be paid won't be. Widespread foreclosures and evictions would further worsen the distribution of income and wealth and further contrain the ability of the economy to grow.  Writing debt down to levels that can be serviced would clear the decks tor a real recovery.  Income that would be siphoned off in debt service would instead be available to purchase new goods and services.
A few economists muttered that we were overlooking the "moral hazzard" of absolving people of their debts.  But leaving the economy stagnated in debt is also a moral hazzard.
Policymakers did not endorse our proposal, but, in effect, policymakers adopted our policy.  However, instead of forgiving the debt itself, they forgave payment of the debt service.  Individuals and businesses who cannot pay their landlords or lenders cannot be evicted or foreclosed until June.  This doesn't hurt the lenders or banks, because the loans are not in default, and their balance sheet is not impaired. The banks add the unpaid payments to their assets, and their balance sheets remain sound.
When June arrives, the prohibition against eviction and foreclosure will have to be extended as the accrued debt service cannot be paid.  Extending the moratorium on foreclosures and evictions will just build up arrears.  Is the implication a perpetual moratorium?
The question is: If policymakers are willing to forgive debt service, why not just forgive the debt.  The latter is neater and clears the decks for an economic renewal.
The US economy has been financialized. Debt has been built up without a corresponding gain in productive capital investment in order to carry the mounting debt.
In financialized capitalism, the main purpose of bank loans is to refinance existing investments, not to expand productive capacity with which to service the debt.  It is not possible to grow out of debt in a financialized economy, because too much income is used for debt service.  The way to deal with this problem is to write down debts.
Hon. Paul Craig Roberts is the John M. Olin Fellow at the Institute for Political Economy, Senior Research Fellow at the Hoover Institution, Stanford University, and Research Fellow at the Independent Institute. A former editor and columnist for The Wall Street Journal and columnist for Business Week and the Scripps Howard News Service, he is a nationally syndicated columnist for Creators Syndicate in Los Angeles and a columnist for Investor's Business Daily. In 1992 he received the Warren Brookes Award for Excellence in Journalism. In 1993 the Forbes Media Guide ranked him as one of the top seven journalists.

He was Distinguished Fellow at the Cato Institute from 1993 to 1996. From 1982 through 1993, he held the William E. Simon Chair in Political Economy at the Center for Strategic and International Studies. During 1981-82 he served as Assistant Secretary of the Treasury for Economic Policy. President Reagan and Treasury Secretary Regan credited him with a major role in the Economic Recovery Tax Act of 1981, and he was awarded the Treasury Department's Meritorious Service Award for "his outstanding contributions to the formulation of United States economic policy." From 1975 to 1978, Dr. Roberts served on the congressional staff where he drafted the Kemp-Roth bill and played a leading role in developing bipartisan support for a supply-side economic policy.

In 1987 the French government recognized him as "the artisan of a renewal in economic science and policy after half a century of state interventionism" and inducted him into the Legion of Honor.

Dr. Roberts' latest books are The Tyranny of Good Intentions, co-authored with IPE Fellow Lawrence Stratton, and published by Prima Publishing in May 2000, and Chile: Two Visions - The Allende-Pinochet Era, co-authored with IPE Fellow Karen Araujo, and published in Spanish by Universidad Nacional Andres Bello in Santiago, Chile, in November 2000. The Capitalist Revolution in Latin America, co-authored with IPE Fellow Karen LaFollette Araujo, was published by Oxford University Press in 1997. A Spanish language edition was published by Oxford in 1999. The New Colorline: How Quotas and Privilege Destroy Democracy, co-authored with Lawrence Stratton, was published by Regnery in 1995. A paperback edition was published in 1997. Meltdown: Inside the Soviet Economy, co-authored with Karen LaFollette, was published by the Cato Institute in 1990. Harvard University Press published his book, The Supply-Side Revolution, in 1984. Widely reviewed and favorably received, the book was praised by Forbes as "a timely masterpiece that will have real impact on economic thinking in the years ahead." Dr. Roberts is the author of Alienation and the Soviet Economy, published in 1971 and republished in 1990. He is the author of Marx's Theory of Exchange, Alienation and Crisis, published in 1973 and republished in 1983. A Spanish language edition was published in 1974.

Dr. Roberts has held numerous academic appointments. He has contributed chapters to numerous books and has published many articles in journals of scholarship, including the Journal of Political Economy, Oxford Economic Papers, Journal of Law and Economics, Studies in Banking and Finance, Journal of Monetary Economics, Public Finance Quarterly, Public Choice, Classica et Mediaevalia, Ethics, Slavic Review, Soviet Studies, Rivista de Political Economica, and Zeitschrift fur Wirtschafspolitik. He has entries in the McGraw-Hill Encyclopedia of Economics and the New Palgrave Dictionary of Money and Finance. He has contributed to Commentary, The Public Interest, The National Interest, Harper's, the New York Times, The Washington Post, The Los Angeles Times, Fortune, London Times, The Financial Times, TLS, The Spectator, Il Sole 24 Ore, Le Figaro, Liberation, and the Nihon Keizai Shimbun. He has testified before committees of Congress on 30 occasions.

Dr. Roberts was educated at the Georgia Institute of Technology (B.S.), the University of Virginia (Ph.D.), the University of California at Berkeley and Oxford University where he was a member of Merton College.

He is listed in Who's Who in America, Who's Who in the World, The Dictionary of International Biography, Outstanding People of the Twentieth Century, and 1000 Leaders of World Influence. His latest book, HOW THE ECONOMY WAS LOST, has just been published by CounterPunch/AK Press. He can be reached at: [email protected]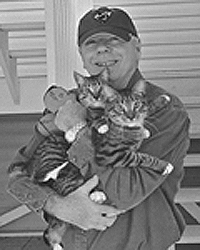 Please Donate
I listen to my readers. In March 2010, I terminated my syndicated column. Thousands of you protested. So persuasive were your emails asking me to reconsider and to continue writing that, two months later, I began writing again.
In order to create a coherent uncensored and unedited archive of my writings, The Institute For Political Economy, a non-profit organization that supports research, writing and books, has established this site, thus gratifying readers' demands that I continue to provide analyses of events in our time.
In order to stay up, this site needs to pay for itself.