Oil Stabilizes At $50 After Christmas Crash
Irina Slav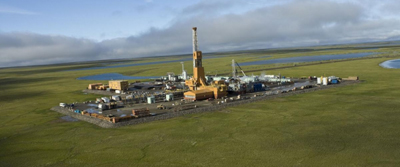 Crude oil prices rose on Boxing Day after an extensive decline that saw West Texas Intermediate creep close to US$40 and Brent briefly fall below US$50 a barrel. Today at 09:35 AM ET, the international benchmark had recovered slightly, rising 1.34 percent to US$51.45 a barrel, after shedding as much as 6.2 percent in the previous trading session to close at US$50.47 a barrel, Reuters reports.
Meanwhile, WTI recouped some of the losses suffered over the last few days, trading up 2.61 percent at US$43.64 a barrel at the time of writing, after losing 6.7 percent and closing at US$42.53 a barrel in the last session.
The U.S. Federal Reserve's decision to increase interest rates one more time before the end of 2018 certainly affected the price of WTI as it raised borrowing costs across industries. However, there is a wider worry among market players in oil and it concerns the global economy. With most authorities forecasting a slowdown in its growth next year, the concern about how crude oil demand will be faring in 2019 is only to be expected.
Stock market volatility is also pressuring oil prices. Bloomberg quoted a Rakuten Securities analyst as saying, "There are several bearish factors in oil markets, and the situation won't improve anytime soon. The current bear market will likely continue for some time." Satoru Yoshida added that "oil prices could rise if OPEC+ make announcements about specific measures." The measures might have to include deeper cuts seeing as the 1.2-million-bpd announced by OPEC+ earlier this month failed to impress a market in turmoil. 
A CMC markets analyst that Reuters spoke to agrees. "$50 is a psychological support level (for Brent)," Margaret Yang said. "But market confidence needs to be restored for oil price...that includes an equity market rebound and/or a bigger production cut from major oil exporters."
Even deeper cuts might be enough on their own: the U.S.-China trade war continues to worry traders as does the partial government shutdown in Washington that could last quite a bit longer than usual: President Trump said it might have to continue until Congress agrees to his demand for a border wall with Mexico. 

By Irina Slav for Oilprice.com



 

 

Irina is a writer for the U.S.-based Divergente LLC consulting firm with over a decade of experience writing on the oil and gas industry.