Guess What These Four Fastest Growing States Have in Common…
Joe Jarvis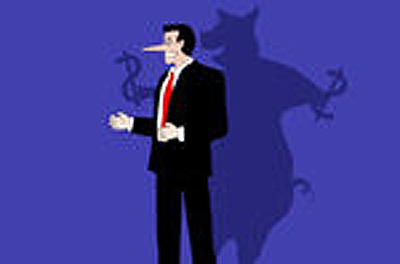 Keep the federal government shut down and let the states set policy.
"Non-essential" government workers… well then what the hell are they doing there?
Every penny of federal spending should be only the most absolutely crucial, necessary cent to keep the country's most basic functions going…
I know, I know, I feel stupid just saying it. It would truly be better if everything was left up to markets–the people. I long for the day when no sector of the economy is violently monopolized, and funded via protection racket–security and courts included.
The whole thing is a farce, the system built to serve the elite. It's disgusting that our tax dollars pay for a single politicians', bureaucrats', lobbyists', or corporate cronies' hors-d'oeuvres, let alone their salaries, kickbacks, bailouts…
At least at the state level, we can get out easily when the government gets too ridiculous. And that's what people are doing.
4 out of the 8 fastest growing states have no income tax: Nevada, Washington, Texas, and Florida.
Those four, along with Idaho, Utah, Arizona, and Colorado saw the largest growth in population last year of all US states.
According to the Wall Street Journal, people are fleeing from restrictive high tax states like California and New York.
Since 2010, a net 710,000 people have left California for other states. One reason is high housing prices, fueled by onerous land and zoning regulations, which have driven out thousands of middle-income families.

Jobs and businesses have also fled the state's high taxes and regulation. A study this month by business relocation consultant Joe Vranich estimates that 1,800 businesses shifted jobs or capital out of California in 2016 and about 13,000 companies have left the state since 2008. Over the last decade $76.7 billion in capital and 275,000 jobs have moved out of the state.

… New York Gov. Andrew Cuomo recently blamed cold weather for the state's population exodus, but last year frigid New Hampshire with no income tax attracted 3,900 newcomers from other states.

…Cold weather? While Illinois's population has declined by 0.8% since 2010, Indiana's has grown 3.1% and Wisconsin's by 2.2%.
So keep the government shut down. In fact, shut down more of it. Imagine the countless benefits if the federal government truly shut down, and left everything up to the states.
Let the states set policy, the way it was always meant to be.
At least we can easily escape the terrible actions of a state government. They feel the weight of their horrible policies and abusive governing much more rapidly and intensely than the feds.
The states are already competing, and low tax, business-friendly places are winning. They could make real changes, and truly improve if the federal government wasn't such a dominant dictator.
And with such an impasse at the federal level, it's time to start thinking outside the box.
You don't have to play by the rules of the corrupt politicians, manipulative media, and brainwashed peers.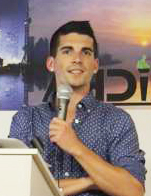 I am the author of two thriller novels, Flight Grounded, and Anarchy in New England.

Right now you can read Flight Grounded for free by signing up for my email list.

I live on a mini-farm in northern Florida where I try to move towards as self sufficient a lifestyle as possible. Every day is amazing on a small scale organic farm; I try not to take it for granted.

I do research and writing for Sovereign Man, and other freelance work. Get in touch here if you need my services, or send an email to [email protected] and I'll get back to you

You will want to follow my blog if you are into fiction, philosophy, freedom, or the future of society. I post about a smorgasbord of topics, generally in some way related to freedom.

Freedom has always been important to me. What exactly freedom means to me has evolved over the years, but I still see the liberated human individual as the ideal scenario. I think humans are capable of miraculous things, but an eagle can't soar wrapped in chains.