This Market Will Double Next Year
Adam English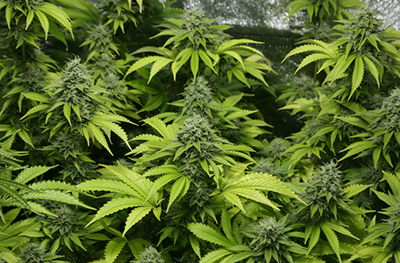 A major new market is about to rapidly open up in the recreational marijuana industry.
New York looks like it'll be the next state to fully legalize, and it is going to be a big deal.
For some perspective, it has half the total population of California, and a bit more than half the population of all of Canada.
But when you take a look at the bigger picture, this is just a drop in the bucket for what is about to come.
Bowing To Pressure
In case you missed it, Governor Andrew Cuomo just pulled a massive about-face on this issue.
Just a couple years ago, he was against recreational use and called marijuana a gateway drug, though that idea has long since been debunked.
Now he is for it, and for getting it done quickly. In fact, he wants to get it done within the first couple months of 2019.
Just last week he said "Let's legalize the adult use of recreational marijuana once and for all" in a speech outlining his agenda for the first 100 days of his new term.
And all signs look at it being essentially a done deal. Both houses of New York's legislative branch are controlled by Democrats who appear to already have a majority for support.
All told, it could mean a market of about $3 billion per year, with $1 billion coming from New York City alone, according to a report from New York City Comptroller Scott M. Stringer.
The Big Picture Is Way Bigger
Of course, this is just a small fraction of what we may see on the recreational news front in the coming year.
As mentioned last week, Mexico is strongly moving towards full legalization next year.
Mexico's new president, Andres Manuel Lopez Obrador, led his coalition to an overwhelming electoral victory this year.
A major platform for him was defusing the war on drugs that has led to unprecedented violence and graft.
Already, his new Interior Minister is drafting legislation to propose to a very supportive legislature next year.
Adding Mexico's population to the total for North America brings the total new market to about 150 million people.
That more than doubles the current total of about 111 million people between Canada, 10 states, and Washington D.C.
Business Will Move Fast, Too
As fast as this about-face has been and the legislative pushes will be, it will move even quicker as businesses move to take advantage of the situation.
Both New York and Mexico already have medical marijuana programs and businesses in place.
While they have first-mover advantages, the capital-intensive scaling they will require will create a massive hurdle for rapid expansion.
Unlike in the past, though, there are a number of absolutely massive marijuana companies that will be more than happy to create joint ventures or just straight up buy these companies to get a foot in the door.
The big names in the business will pay hefty premiums to secure existing infrastructure, permits and licenses, and customer bases.
Then there are the companies that aren't in the game yet, but desperately want in.
Warren Buffett, Altria, Coca-Cola, Heineken, and Molson are pouring billions into cannabis. A whole lot of companies are still shopping for a way to get in on the incredible growth.
A wave of buyouts is already underway across the sector, and investors who are holding the right stocks are poised to make huge profits.
This kind of growth, where an already large market will effectively more than double in just a year, only comes along a couple times in a lifetime.
Get positioned in some of the best buyout targets in the sector now. 2019 is going to be an amazing year for those who do.
Take care,

Adam English
*Follow Outsider Club on Facebook and Twitter.



 

Adam's editorial talents and analysis drew the attention of senior editors at Outsider Club, which he joined in mid-2012. While he has acquired years of hands-on experience in the editorial room by working side by side with ex-brokers, options floor traders, and financial advisors, he is acutely aware of the challenges faced by retail investors after starting at the ground floor in the financial publishing field. For more on Adam, check out his editor's page.