How the American Media Was Destroyed
Paul Craig Roberts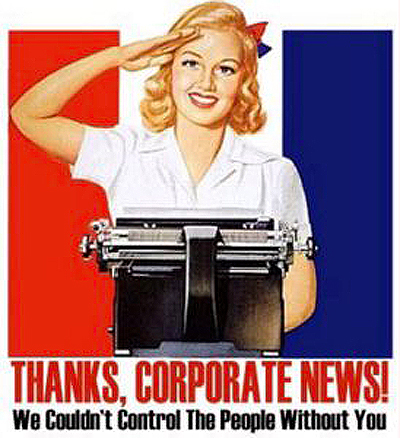 In my September 24 column, " Truth Is Evaporating Before Our Eyes," I usedthe destruction of the CBS news team that broke the Abu Ghraib story and the story of President George W. Bush's non-performance of his Texas Air Force National Guard duties to demonstrate how accusations alone could destroy a Peabody Award winning, 26 year veteran producer of CBS News, Mary Mapes, and the established news anchor Dan Rather.
I have many times written that it was President Bill Clinton who destroyed the independent US media when he permitted 90 percent of the US media to be concentrated in six mega-corporations that were in the entertainment and other businesses and not in the news business. This unprecedented concentration of media was against all American tradition and destroyed the reliance that our Founding Fathers placed on a free press to keep government accountable to the people.
Until I read Mary Mapes book, Truth and Duty (St. Martin's Press, 2005), I was unaware of how this monopolization of the media in violation of the Sherman Anti-trust Act and American tradition had proceeded to destroy honest reporting.
Here is what happened. The Texas Air National Guard was a place the elite placed their sons to avoid the Vietnam War draft. Copies of documents written by Lt. Col. Jerry B. Killian describing George W. Bush's ability to jump the large waiting list hoping to avoid the war, Bush's non-compliance with National Guard requirements and Bush's unauthorized departure to another state were given to CBS. The CBS team worked for many months to confirm or discredit the documents. The information in the documents proved to be consistent with the interviews of people acquainted with George W. Bush's time in the Texas National Guard.
It was a carefully prepared story, not a rushed one, and it fits all the information we now have of Bush's non-performance.
The problem for the CBS news team, which might not have been realized at the time, was that the documents were copies, not originals that experts could authenicate as real beyond question. Therefore, although the documents were consistent with the testimony of others, no expert could validate the documents as they could originals.
The Republicans seized on this chink in the armor to turn the issue away from the truthfulness of the CBS 60 Minutes report to whether or not the copies were fakes.
CBS had two other problems. One was that Viacom, its owner, was not in the news business, but in the lobbying business in Washington wanting to enrich the company with legislative perks and regulatory permissions. Truthful news from CBS, exposing US torture in the face of the Bush regime's denials and showing that Bush was too privileged to be held accountable by the Texas National Guard, was damaging Viacom's highly paid lobbying effort.
When the right-wing bloggers took after CBS, the Viacom executives saw how to get rid of the troublesome CBS news team. Viacom executives refused to support their reporters and convened a kangeroo count consisting of Republicans to "investigate" the 60 Minutes story of Bush's failure to comply with his obligations to the Texas National Guard.
Viacom wanted to get rid of the independent news constraint on its lobbying success, but Mary Mapes and her lawyers thought truth meant something and would prevail. Therefore, she subjected herself to the destructive process of watching the orchestrated destruction of her career and her integrity.
CBS' other problem was that, with or without justification, CBS and Dan Rather were regarded in conservative Republican circles as liberal, a designation equivalent to a communist. For millions of Americans the controversy was about liberal CBS trying to harm George W. Bush and leave us exposed to Muslim Terrorism. In right-wing minds, Bush was trying to protect America from Muslim terrorists who blew up the World Trade Center and the Pentagon, and CBS was trying to smear President Bush.
Mary Mapes, Dan Rather, and the CBS news team were too focused on news to take into account the dangerous situation in which they were operating. Therefore, they walked into a trap that served Dick Cheney's Middle Eastern wars, which served Halliburton and Israel, and into a trap that served conservative hatred of "liberal" news.
Why didn't the American media defend CBS' careful reporting? The answer is that this was a time when TV news media was dying. The Internet was taking over. The rest of the media saw in the demise of CBS a chance to gain that market and have a longer life.
So the rest of the media took up the fake news that 60 Minutes had presented a report based on fake documents. The media did not realize that they were signing their own death warants. Neither did the right-wing bloggers that the Republicans had sicced on CBS. Today, these bloggers are themselves shut off from being able to express any truth.
Truth in America is being exterminated, and the destruction of CBS news was the starting point. As Mary Mapes reports in her book, as soon as Viacom was entirely rid of 60 Minutes with the firing of the entire staff, on the very next day Viacom held a triumphant annual investor meeting. Chairman Sumner Redstone was awarded a a $56 million paycheck for 2004. Chief operating officers, Les Moonves and Tom Freston "each pocketed a whoopping fifty-two million for the year."
And the CBS news team went without mortgage, car, or health insurance payments.
Mapes writes: "Just a few years ago, this kind of corporate executive largesse was unherd of. Now, these media Masters of the Universe have taken over the public airwares and they have one obligation: making a profit." Ever a larger one, which requires protecting the government and the corporate advertisers from investigative reporting. 
The consequence today is that the American media is totally unreliable. No reader can rely on any report, not even on a New York Times obituary.
Hon. Paul Craig Roberts is the John M. Olin Fellow at the Institute for Political Economy, Senior Research Fellow at the Hoover Institution, Stanford University, and Research Fellow at the Independent Institute. A former editor and columnist for The Wall Street Journal and columnist for Business Week and the Scripps Howard News Service, he is a nationally syndicated columnist for Creators Syndicate in Los Angeles and a columnist for Investor's Business Daily. In 1992 he received the Warren Brookes Award for Excellence in Journalism. In 1993 the Forbes Media Guide ranked him as one of the top seven journalists.

He was Distinguished Fellow at the Cato Institute from 1993 to 1996. From 1982 through 1993, he held the William E. Simon Chair in Political Economy at the Center for Strategic and International Studies. During 1981-82 he served as Assistant Secretary of the Treasury for Economic Policy. President Reagan and Treasury Secretary Regan credited him with a major role in the Economic Recovery Tax Act of 1981, and he was awarded the Treasury Department's Meritorious Service Award for "his outstanding contributions to the formulation of United States economic policy." From 1975 to 1978, Dr. Roberts served on the congressional staff where he drafted the Kemp-Roth bill and played a leading role in developing bipartisan support for a supply-side economic policy.

In 1987 the French government recognized him as "the artisan of a renewal in economic science and policy after half a century of state interventionism" and inducted him into the Legion of Honor.

Dr. Roberts' latest books are The Tyranny of Good Intentions, co-authored with IPE Fellow Lawrence Stratton, and published by Prima Publishing in May 2000, and Chile: Two Visions - The Allende-Pinochet Era, co-authored with IPE Fellow Karen Araujo, and published in Spanish by Universidad Nacional Andres Bello in Santiago, Chile, in November 2000. The Capitalist Revolution in Latin America, co-authored with IPE Fellow Karen LaFollette Araujo, was published by Oxford University Press in 1997. A Spanish language edition was published by Oxford in 1999. The New Colorline: How Quotas and Privilege Destroy Democracy, co-authored with Lawrence Stratton, was published by Regnery in 1995. A paperback edition was published in 1997. Meltdown: Inside the Soviet Economy, co-authored with Karen LaFollette, was published by the Cato Institute in 1990. Harvard University Press published his book, The Supply-Side Revolution, in 1984. Widely reviewed and favorably received, the book was praised by Forbes as "a timely masterpiece that will have real impact on economic thinking in the years ahead." Dr. Roberts is the author of Alienation and the Soviet Economy, published in 1971 and republished in 1990. He is the author of Marx's Theory of Exchange, Alienation and Crisis, published in 1973 and republished in 1983. A Spanish language edition was published in 1974.

Dr. Roberts has held numerous academic appointments. He has contributed chapters to numerous books and has published many articles in journals of scholarship, including the Journal of Political Economy, Oxford Economic Papers, Journal of Law and Economics, Studies in Banking and Finance, Journal of Monetary Economics, Public Finance Quarterly, Public Choice, Classica et Mediaevalia, Ethics, Slavic Review, Soviet Studies, Rivista de Political Economica, and Zeitschrift fur Wirtschafspolitik. He has entries in the McGraw-Hill Encyclopedia of Economics and the New Palgrave Dictionary of Money and Finance. He has contributed to Commentary, The Public Interest, The National Interest, Harper's, the New York Times, The Washington Post, The Los Angeles Times, Fortune, London Times, The Financial Times, TLS, The Spectator, Il Sole 24 Ore, Le Figaro, Liberation, and the Nihon Keizai Shimbun. He has testified before committees of Congress on 30 occasions.

Dr. Roberts was educated at the Georgia Institute of Technology (B.S.), the University of Virginia (Ph.D.), the University of California at Berkeley and Oxford University where he was a member of Merton College.

He is listed in Who's Who in America, Who's Who in the World, The Dictionary of International Biography, Outstanding People of the Twentieth Century, and 1000 Leaders of World Influence. His latest book, HOW THE ECONOMY WAS LOST, has just been published by CounterPunch/AK Press. He can be reached at: [email protected]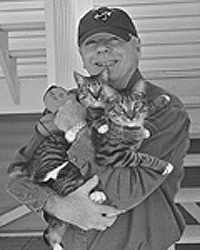 Please Donate
I listen to my readers. In March 2010, I terminated my syndicated column. Thousands of you protested. So persuasive were your emails asking me to reconsider and to continue writing that, two months later, I began writing again.
In order to create a coherent uncensored and unedited archive of my writings, The Institute For Political Economy, a non-profit organization that supports research, writing and books, has established this site, thus gratifying readers' demands that I continue to provide analyses of events in our time.
In order to stay up, this site needs to pay for itself.