Hurricane Michael Shutters 700,000 Bpd Of Oil Production
Irina Slav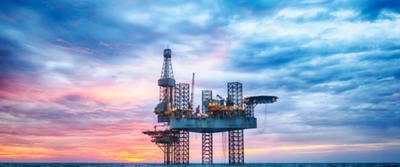 Hurricane Michael hit the Florida Panhandle with winds of 155 mph yesterday and is now moving north, albeit as a weaker, tropical storm. The hurricane shut in more than 40 percent of oil production capacity in the Gulf of Mexico, according to data from the Bureau of Safety and Environmental Enforcement, as well as almost 32 percent of gas production capacity.
A total of 89 platforms were evacuated by the time Michael made landfall on Wednesday, as well as seven drilling rigs, with shut-in production totaling almost 718,900 bpd. Some 813 million cubic feet of natural gas production has also been taken offline this week.
Despite the high portion of shut-in capacity in the Gulf, the chances of it affecting prices in any meaningful way are slim: most of U.S. production comes from onshore reserves, so the 40 percent of GOM capacity not producing this week represents just 6 percent of the total national production capacity.
Meanwhile, Michael has become the third-strongest storm in U.S. history, wrecking northwestern Florida and killing two people, one of them a child as it felled trees and flooded coastal towns.
All in all, this year's hurricane season was supposed to be milder than last year's. In 2017, the worst hurricane to hit the U.S. coast was Harvey, which shut down about one-fifth of national refining capacity, causing major buildups in crude oil inventories. The shutdowns came a few weeks before many refineries were scheduled to undergo maintenance, and some were forced to do so as they had delayed regular maintenance work for weeks and even months.
For this year, Colorado State University earlier revised its forecast for the number of named storms this season to 11 from 14.
With 20 percent of U.S. crude production capacity and 45 percent of refining capacity in the Gulf of Mexico, it is easy to see why storm forecasts are important for oil traders—bulls and bears alike. Last year the bulls had reason to celebrate (although they probably didn't do so openly) as storm losses hit US$200 billion, the highest storm bill in history.
By Irina Slav for Oilprice.com




 

 

 

Irina is a writer for the U.S.-based Divergente LLC consulting firm with over a decade of experience writing on the oil and gas industry.