Nuclear Power Plants At Risk Of Direct Hit By Hurricane Florence 
Tyler Durden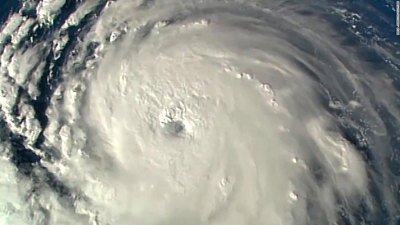 North and South Carolina nuclear power plants are in line for a possible direct hit from Hurricane Florence.
According to the Nuclear Regulatory Commission (NRC), there are twelve operating nuclear power plants in the Carolinas that make electricity by the continuous splitting of uranium atoms (i.e., a nuclear reaction). These plants generally reside near a body of water—a river, lake, estuary or ocean—because they require a constant source of water for cooling purposes. Without cooling water, a nuclear reactor will overheat, leading to core damage, containment failure, and release of harmful radiation into the environment.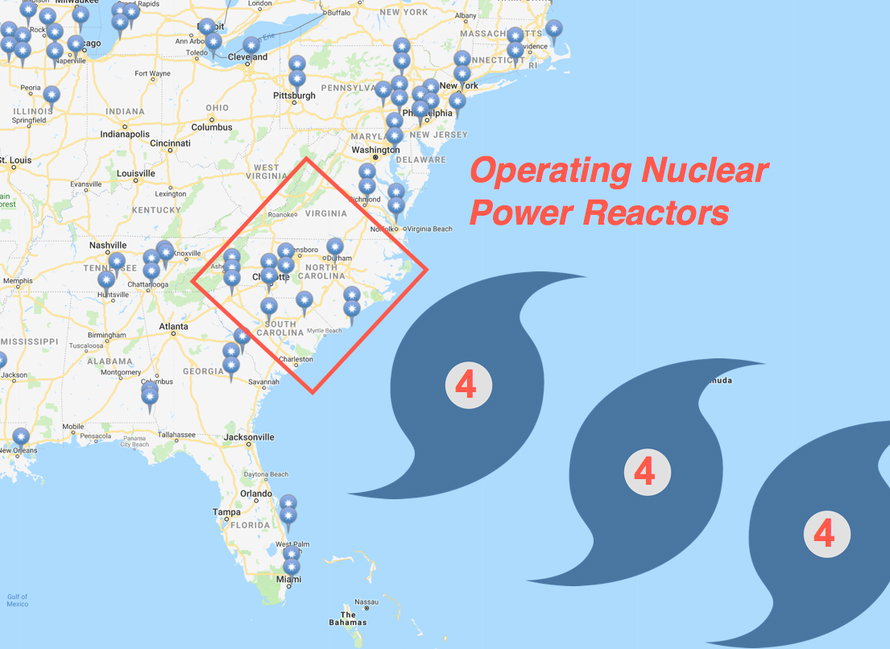 "Florence will approach the Carolina coast Thursday night into Friday with winds in excess of 100mph along with flooding rains. This system will approach the Brunswick Nuclear Plant as well as the Duke-Sutton Steam Plant," said Ed Vallee, a meteorologist at Vallee Wx Consulting.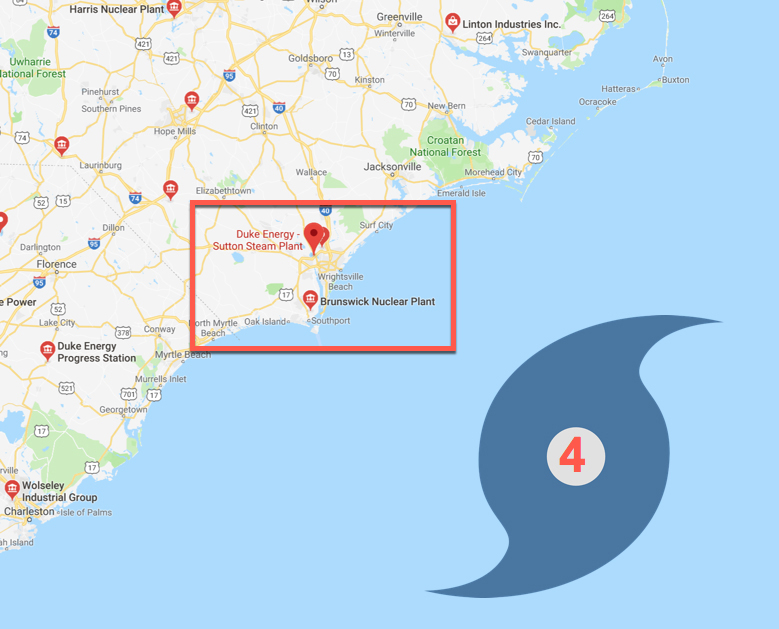 "Dangerous wind gusts and flooding will be the largest threats to these operations with inland plants being susceptible to inland flooding," said Vallee.
He tweeted a few weather models Tuesday morning that forecasts rainfall amounts 15-40" range in some regions along the coast.
One of those models is the ECMWF Total Precipitation, which shows the most torrential rain could be situated around the two nuclear power plants in Wilmington, North Carolina.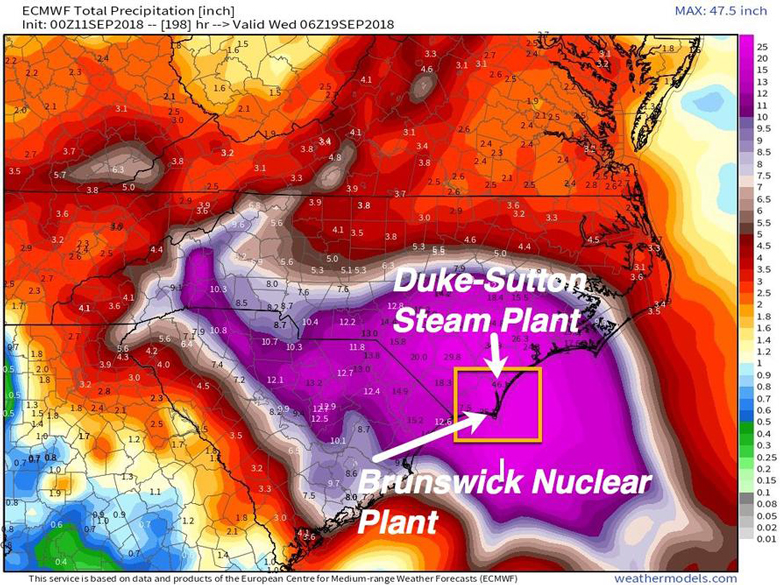 Also, there is a significant risk of "a life-threatening storm surge" of up to 20 feet or higher along the coast where the nuclear power plants sit. 
"The latest forecast is projecting that Hurricane Florence will strengthen "to near category 5 strength" before it makes landfall in the Carolinas, and it is being called "a serious threat to lives and property". It is extremely rare for a hurricane of this intensity to come this far north, and one expert is claiming that Florence "has the potential to be the most destructive hurricane we've had in modern history for this region."

At this time, the government is warning of "a life-threatening storm surge" of up to 20 feet or higher, "life-threatening freshwater flooding", and "damaging hurricane-force winds". But there is another factor that not a lot of people are talking about. There are 12 nuclear power reactors in the Carolinas, including two that are located right along the coast, said Economic Collapse Blog.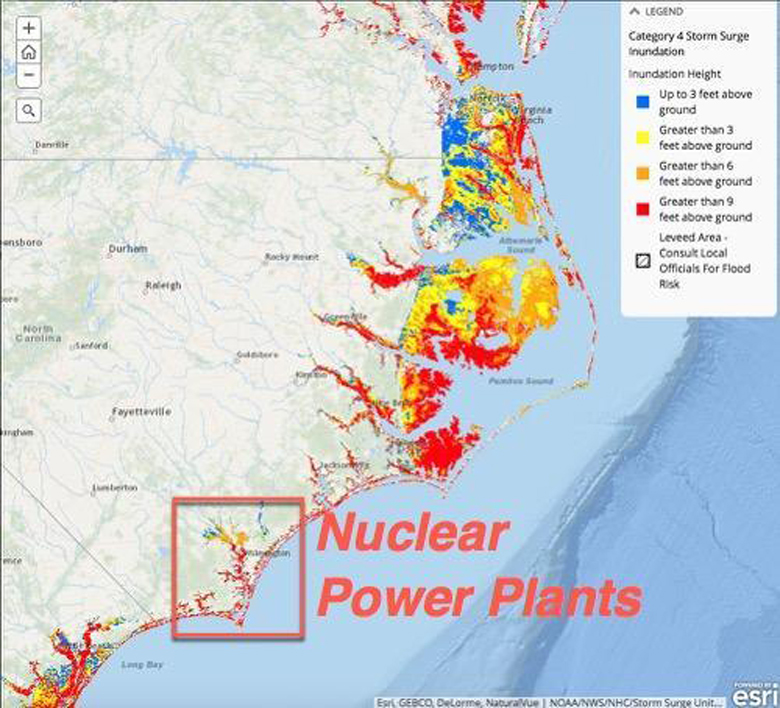 Flooding from the storm could be catastrophic for the nuclear power plants. Excessive amounts of water can damage equipment or knock out the plants' electrical systems, disabling its cooling mechanisms. This is what happened at the Fukushima Dai-ichi plant in Japan as a result of the March 2011 tsunami, causing severe damage to the plant's reactors.
At 5 a.m. Tuesday, the NHC released a report specifying Florence was about 975 miles east-southeast of Cape Fear, North Carolina, and moving west-northwest at 15 mph. Its center will be wedged between Nassau and Bermuda on Wednesday and approach the coast of South and North Carolina on Thursday, as a possible Category 4/5 storm.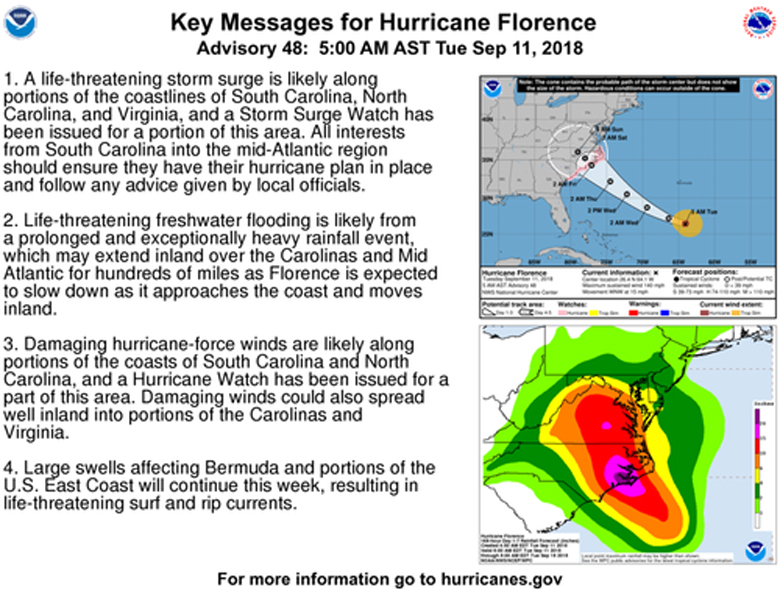 If NHC's computer models are correct, there are more than a dozen nuclear power plants that could be affected by Florence.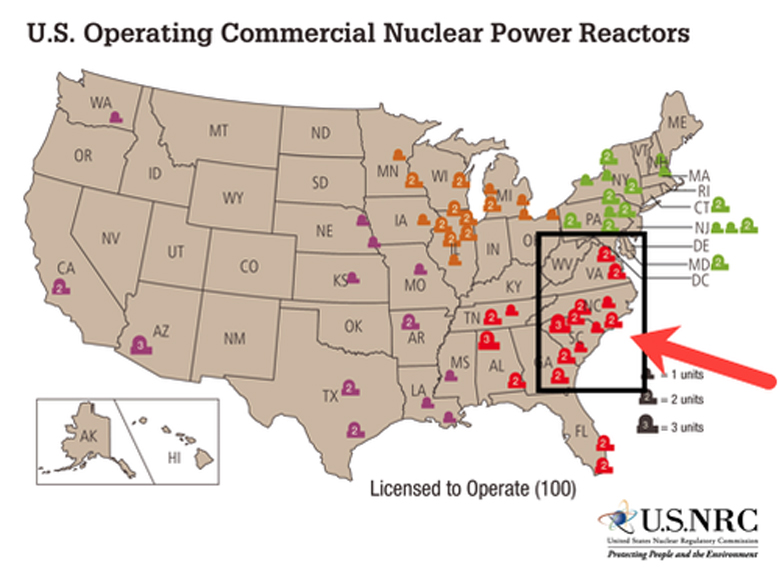 Global + Hurricane Florence Model Track Guidance overwhelmingly shows Brunswick Nuclear Plant and Duke-Sutton Steam Plant could take a direct hit.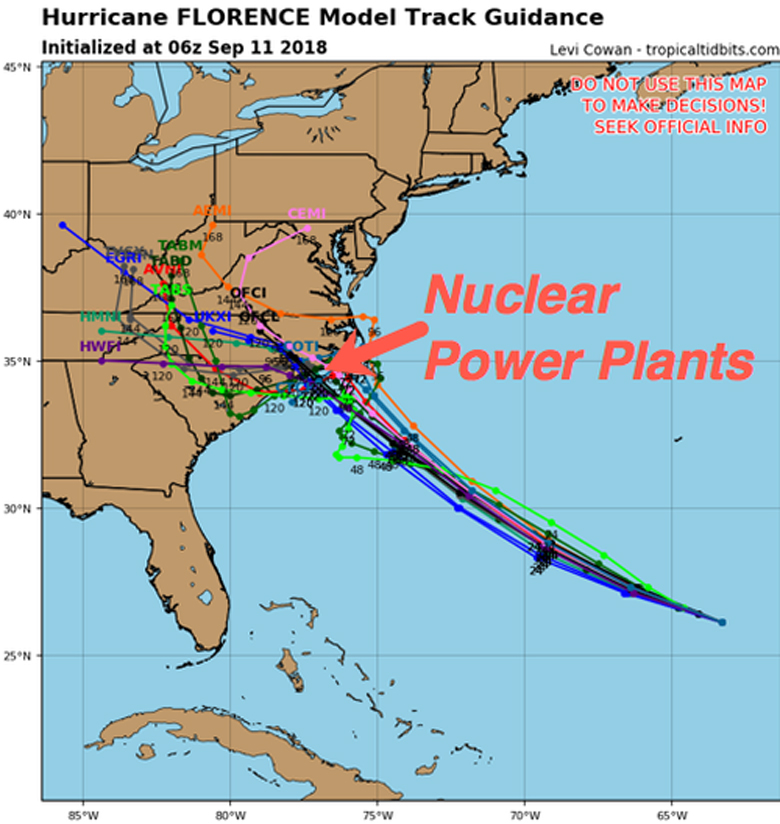 What could possibly go wrong?

 

our mission:

to widen the scope of financial, economic and political information available to the professional investing public.
to skeptically examine and, where necessary, attack the flaccid institution that financial journalism has become.
to liberate oppressed knowledge.
to provide analysis uninhibited by political constraint.
to facilitate information's unending quest for freedom.
our method: pseudonymous speech...
Anonymity is a shield from the tyranny of the majority. it thus exemplifies the purpose behind the bill of rights, and of the first amendment in particular: to protect unpopular individuals from retaliation-- and their ideas from suppression-- at the hand of an intolerant society.

...responsibly used.

The right to remain anonymous may be abused when it shields fraudulent conduct. but political speech by its nature will sometimes have unpalatable consequences, and, in general, our society accords greater weight to the value of free speech than to the dangers of its misuse.

Though often maligned (typically by those frustrated by an inability to engage in ad hominem attacks) anonymous speech has a long and storied history in the united states. used by the likes of mark twain (aka samuel langhorne clemens) to criticize common ignorance, and perhaps most famously by alexander hamilton, james madison and john jay (aka publius) to write the federalist papers, we think ourselves in good company in using one or another nom de plume. particularly in light of an emerging trend against vocalizing public dissent in the united states, we believe in the critical importance of anonymity and its role in dissident speech. like the economist magazine, we also believe that keeping authorship anonymous moves the focus of discussion to the content of speech and away from the speaker- as it should be. we believe not only that you should be comfortable with anonymous speech in such an environment, but that you should be suspicious of any speech that isn't.