What Globalism Did Was To Transfer The US Economy To China
Paul Craig Roberts

The main problem with the US economy is that globalism has been deconstructing it. The offshoring of US jobs has reduced US manufacturing and industrial capability and associated innovation, research, development, supply chains, consumer purchasing power, and tax base of state and local governments. Corporations have increased short-term profits at the expense of these long-term costs. In effect, the US economy is being moved out of the First World into the Third World.
Tariffs are not a solution. The Trump administration says that the tariffs are paid by China, but unless Apple, Nike, Levi, and all of the offshoring companies got an exemption from the tariffs, the tariffs fall on the offshored production of US firms that are sold to US consumers. The tariffs will either reduce the profits of the US firms or be paid by US purchasers of the products in higher prices. The tariffs will hurt China only by reducing Chinese employment in the production of US goods for US markets.
The financial media is full of dire predictions of the consequences of a US/China "trade war." There is no trade war. A trade war is when countries try to protect their industries by placing tariff barriers on the import of cheaper products from foreign countries. But half or more of the imports from China are imports from US companies. Trump's tariffs, or a large part of them, fall on US corporations or US consumers.
One has to wonder that there is not a single economist anywhere in the Trump administration, the Federal Reserve, or anywhere else in Washington capable of comprehending the situation and conveying an understanding to President Trump.
One consequence of Washington's universal economic ignorance is that the financial media has concocted the story that "Trump's tariffs" are not only driving Americans into recession but also the entire world. Somehow tariffs on Apple computers and iPhones, Nike footwear, and Levi jeans are sending the world into recession or worse. This is an extraordinary economic conclusion, but the capacity for thought has pretty much disappeared in the United States.
In the financial media the question is: Will the Trump tariffs cause a US/world recession that costs Trump his reelection? This is a very stupid question. The US has been in a recession for two or more decades as its manufacturing/industrial/engineering capability has been transferred abroad. The US recession has been very good for the Asian part of the world. Indeed, China owes its faster than expected rise as a world power to the transfer of American jobs, capital, technology, and business know-how to China simply in order that US shareholders could receive capital gains and US executives could receive bonus pay for producing them by lowering labor costs.
Apparently, neoliberal economists, an oxymoron, cannot comprehend that if US corporations produce the goods and services that they market to Americans offshore, it is the offshore locations that benefit from the economic activity.
Offshore production started in earnest with the Soviet collapse as India and China opened their economies to the West. Globalism means that US corporations can make more money by abandoning their American work force. But what is true for the individual company is not true for the aggregate. Why? The answer is that when many corporations move their production for US markets offshore, Americans, unemployed or employed in lower paying jobs, lose the power to purchase the offshored goods.
I have reported for years that US jobs are no longer middle class jobs. The jobs have been declining for years in terms of value-added and pay. With this decline, aggregate demand declines. We have proof of this in the fact that for years US corporations have been using their profits not for investment in new plant and equipment, but to buy back their own shares. Any economist worthy of the name should instantly recognize that when corporations repurchase their shares rather than invest, they see no demand for increased output. Therefore, they loot their corporations for bonuses, decapitalizing the companies in the process. There is perfect knowledge that this is what is going on, and it is totally inconsistent with a growing economy.
As is the labor force participation rate. Normally, economic growth results in a rising labor force participation rate as people enter the work force to take advantage of the jobs. But throughout the alleged economic boom, the participation rate has been falling, because there are no jobs to be had.
In the 21st century the US has been decapitalized and living standards have declined. For a while the process was kept going by the expansion of debt, but consumer income has not kept pace and consumer debt expansion has reached its limits.
The Fed/Treasury "plunge protection team" can keep the stock market up by purchasing S&P futures. The Fed can pump out more money to drive up financial asset prices. But the money doesn't drive up production, because the jobs and the economic activity that jobs represent have been sent abroad. What globalism did was to transfer the US economy to China.
Real statistical analysis, as contrasted with the official propaganda, shows that the happy picture of a booming economy is an illusion created by statistical deception. Inflation is undermeasured, so when nominal GDP is deflated, the result is to count higher prices as an increase in real output, that is, inflation becomes real economic growth. Unemployment is not counted. If you have not searched for a job in the past 4 weeks, you are officially not a part of the work force and your unemployment is not counted. The way the government counts unemployment is so extraordinary that I am surprised the US does not have a zero rate of unemployment.
How does a country recover when it has given its economy away to a foreign country that it now demonizes as an enemy? What better example is there of a ruling class that is totally incompetent than one that gives its economy bound and gagged to an enemy so that its corporate friends can pocket short-term riches?
We can't blame this on Trump. He inherited the problem, and he has no advisers who can help him understand the problem and find a solution. No such advisers exist among neoliberal economists. I can only think of four economists who could help Trump, and one of them is a Russian.
The conclusion is that the United States is locked on a path that leads directly to the Third World of 60 years ago. President Trump is helpless to do anything about it.
Hon. Paul Craig Roberts is the John M. Olin Fellow at the Institute for Political Economy, Senior Research Fellow at the Hoover Institution, Stanford University, and Research Fellow at the Independent Institute. A former editor and columnist for The Wall Street Journal and columnist for Business Week and the Scripps Howard News Service, he is a nationally syndicated columnist for Creators Syndicate in Los Angeles and a columnist for Investor's Business Daily. In 1992 he received the Warren Brookes Award for Excellence in Journalism. In 1993 the Forbes Media Guide ranked him as one of the top seven journalists.

He was Distinguished Fellow at the Cato Institute from 1993 to 1996. From 1982 through 1993, he held the William E. Simon Chair in Political Economy at the Center for Strategic and International Studies. During 1981-82 he served as Assistant Secretary of the Treasury for Economic Policy. President Reagan and Treasury Secretary Regan credited him with a major role in the Economic Recovery Tax Act of 1981, and he was awarded the Treasury Department's Meritorious Service Award for "his outstanding contributions to the formulation of United States economic policy." From 1975 to 1978, Dr. Roberts served on the congressional staff where he drafted the Kemp-Roth bill and played a leading role in developing bipartisan support for a supply-side economic policy.

In 1987 the French government recognized him as "the artisan of a renewal in economic science and policy after half a century of state interventionism" and inducted him into the Legion of Honor.

Dr. Roberts' latest books are The Tyranny of Good Intentions, co-authored with IPE Fellow Lawrence Stratton, and published by Prima Publishing in May 2000, and Chile: Two Visions - The Allende-Pinochet Era, co-authored with IPE Fellow Karen Araujo, and published in Spanish by Universidad Nacional Andres Bello in Santiago, Chile, in November 2000. The Capitalist Revolution in Latin America, co-authored with IPE Fellow Karen LaFollette Araujo, was published by Oxford University Press in 1997. A Spanish language edition was published by Oxford in 1999. The New Colorline: How Quotas and Privilege Destroy Democracy, co-authored with Lawrence Stratton, was published by Regnery in 1995. A paperback edition was published in 1997. Meltdown: Inside the Soviet Economy, co-authored with Karen LaFollette, was published by the Cato Institute in 1990. Harvard University Press published his book, The Supply-Side Revolution, in 1984. Widely reviewed and favorably received, the book was praised by Forbes as "a timely masterpiece that will have real impact on economic thinking in the years ahead." Dr. Roberts is the author of Alienation and the Soviet Economy, published in 1971 and republished in 1990. He is the author of Marx's Theory of Exchange, Alienation and Crisis, published in 1973 and republished in 1983. A Spanish language edition was published in 1974.

Dr. Roberts has held numerous academic appointments. He has contributed chapters to numerous books and has published many articles in journals of scholarship, including the Journal of Political Economy, Oxford Economic Papers, Journal of Law and Economics, Studies in Banking and Finance, Journal of Monetary Economics, Public Finance Quarterly, Public Choice, Classica et Mediaevalia, Ethics, Slavic Review, Soviet Studies, Rivista de Political Economica, and Zeitschrift fur Wirtschafspolitik. He has entries in the McGraw-Hill Encyclopedia of Economics and the New Palgrave Dictionary of Money and Finance. He has contributed to Commentary, The Public Interest, The National Interest, Harper's, the New York Times, The Washington Post, The Los Angeles Times, Fortune, London Times, The Financial Times, TLS, The Spectator, Il Sole 24 Ore, Le Figaro, Liberation, and the Nihon Keizai Shimbun. He has testified before committees of Congress on 30 occasions.

Dr. Roberts was educated at the Georgia Institute of Technology (B.S.), the University of Virginia (Ph.D.), the University of California at Berkeley and Oxford University where he was a member of Merton College.

He is listed in Who's Who in America, Who's Who in the World, The Dictionary of International Biography, Outstanding People of the Twentieth Century, and 1000 Leaders of World Influence. His latest book, HOW THE ECONOMY WAS LOST, has just been published by CounterPunch/AK Press. He can be reached at: [email protected]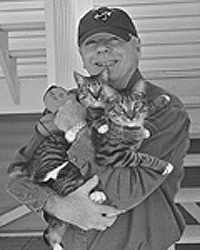 Please Donate
I listen to my readers. In March 2010, I terminated my syndicated column. Thousands of you protested. So persuasive were your emails asking me to reconsider and to continue writing that, two months later, I began writing again.
In order to create a coherent uncensored and unedited archive of my writings, The Institute For Political Economy, a non-profit organization that supports research, writing and books, has established this site, thus gratifying readers' demands that I continue to provide analyses of events in our time.
In order to stay up, this site needs to pay for itself.