Asia's future is now
Justin O. Smith

Asia is on track to top 50 percent of global GDP by 2040 and drive 40 percent of the world's consumption, representing a real shift in the world's center of gravity.
For years, Western observers and media have been talking about the rise of Asia in terms of its massive future potential. But the time has come for the rest of the world to update its thinking—because the future arrived even faster than expected.
One of the most dramatic developments of the past 30 years has been emerging Asia's soaring consumption and its integration into global flows of trade, capital, talent, and innovation. In the decades ahead, Asia's economies will go from participating in these flows to determining their shape and direction. Indeed, in many areas—from the internet to trade and luxury goods—they already are. The question is no longer how quickly Asia will rise; it is how Asia will lead.
Of course, it is hard to generalize about such a vast swathe of the world, spanning myriad languages, ethnicities, and religions.1 These nations have widely varying forms of government, economic systems, and human-development indicators. Some have young and growing populations, while others are aging. Annual per capita income ranges from $849 in Nepal to $57,714 in Singapore. The region encompasses ancient ruins and bullet trains, rural farming villages and towering skyscrapers.
The common thread across this diverse region is an upward trajectory across key economic and social indicators. In 2000, Asia accounted for just under one-third of global GDP (in terms of purchasing power parity), and it is on track to top 50 percent by 2040. By that point, it is expected to account for 40 percent of the world's total consumption. Asia is making not only economic progress but rapid strides in human development, from longer life spans and greater literacy to a dramatic surge in internet use.
The region's rise has not only lifted hundreds of millions out of extreme poverty; it has also raised living standards more broadly for people of every income level. Urbanization is fueling economic growth and opening doors to education and public health services. But pockets of poverty and real development challenges remain. The breakneck pace of growth has left many cities struggling to provide the housing, infrastructure, and other services that their surging populations need. Countries across the region need to achieve more inclusive and sustainable economic growth to address inequality and environmental stresses.
Recent McKinsey Global Institute (MGI) research examined 71 developing economies and singled out 18 of them for consistently posting robust economic GDP growth. All seven long-term outperformers, and five out of 11 recent outperformers, are located in Asia. In recent decades, several Asian countries have propelled themselves into the ranks of middle-income and even advanced economies. This reflects the region's ongoing industrialization and urbanization, its rising demand and productivity growth, and its dynamic corporate sector.
These trends represent a real shift in the world's center of gravity. Scholar Parag Khanna asserts that the "Asian century" has begun and observes that the region's rise is not cyclical but structural.2 Emerging Asia's evolution has reached a stage that requires deeper global acknowledgment. It is upending assumptions—long held in the West, in other emerging economies, and even in Asia itself—about the world's economic balance.
This paper provides an overview of Asia's role in four areas: trade flows and networks, corporations in Asia, technology, and the Asian consumer. MGI will return to each of these topics with more extensive stand-alone research reports in the months ahead. Yet combining these perspectives, as we do here, provides a wider view of how the region is evolving—and a hint of how it might define the future.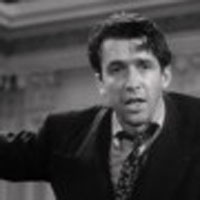 Justin O. Smith has lived in Tennessee off and on most of his adult life, and graduated from Middle Tennessee State University in 1980, with a B.S. and a double major in International Relations and Cultural Geography – minors in Military Science and English, for what its worth. His real education started from that point on. Smith worked 8 years for the LaVergne Fire Department – two years as their clean-up boy – and became a working fireman at age 16, working his way through college and subsequently joining the U.S. Army. Since then he primarily have contracted construction and traveled – spending quite a bit of time up and down the Columbia River Gorge, in the Puget Sound on Whidby Island and down around Ft. Lauderdale and South Beach. Justin currently writes a weekly column for The Rutherford Reader in Murfreesboro, TN, which he calls home, in addition to being a frequent contributor to the Federal Observer – and spend as much time as possible with his two beautiful and intelligent daughters and five grandchildren. Justin Love God, Family and Our Majestic and Wonderful America, and am a Son of Liberty.