Big Pharma and the Rise of Gangster Capitalism
Charles Hugh Smith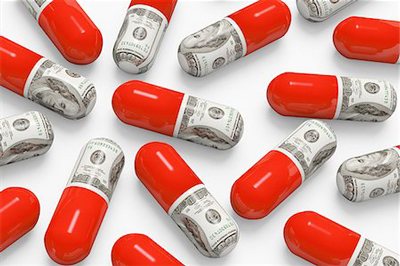 $8 per vial in competing developed-world nations and $38,892 in the U.S. That says it all. 
Thanks to decades of gangster films, we all know how gangster capitalismworks: the cost of "protection" goes up whenever the gangster wants to increase revenues, any competition is snuffed out, and "customer demand" is jacked up by any means available-- addiction, for example.
This perfectly describes the pharmaceutical industry and every other cartel in America. You might have read about the price increase in Acthar gel, a medication to treat Infantile Spasms. (via J.F., M.D., who alerted me to the repricing of this medication from $40 in 2001 to the current price of $38,892.)
The compound first received approval in 1950, and various branded versions have been approved in recent years. Let's be clear: this medication did not require billions of dollars in research and development, or decades of testing to obtain FDA approval; it's been approved for use for the past 68 years.
Yes, you read that correctly: a medication that's been in use for 68 years went from $40 a dose in 2001 to $38,892 today. Don't you love the pricing? Not a round 38 grand, but $38,892. You gotta love these gangsters!
There's another related term to describe this form of capitalism: racketeering.That's what mobsters do--operate rackets.
The Big Pharma racket enriches a number of gangs practicing gangster capitalism: the drug companies themselves, of course, but some doctors are profiting from the racket, and so are pharmaceutical lobbyists:
Study highlights role of doctor conflicts of interest in Medicare spending on Mallinckrodt drug Acthar Study published in JAMA indicates nearly 90 percent of doctors prescribing HP Acthar Gel took payments from drug's manufacturer.
Here are the money quotes:
In 2014 Mallinckrodt raised the price of Acthar further to $34,000. The Federal Trade Commission and attorneys general from five states sued Mallinckrodt for anti-competitive behavior with regard to the acquisition of Synacthen Depot and the monopolistic pricing of Acthar, and in January 2017 the company settled, agreeing to pay $100 million and to license Synacthen Depot to a competitor. According to Kaiser Health News, Mallinckrodt responded by increasing its Congressional lobbying to $610,000, and its contributions to Congress members to $44,000, in the first quarter of 2017. 

As an off-patent pharmaceutical, a similar drug, differing in formulation, available in Europe, made by a different manufacturer, sells for $8 per vial.
So a medication to treat infants costs $8 per vial in Europe and $38,892 in the U.S. Don't you just love gangster capitalism to death? Because death and suffering is the gangsters' ultimate threat: pay up or die.
Here's another example of Big Pharma gangster capitalism at work: Insulin Drug Price Inflation: Racketeering or Perverse Competition?
Don't you wish you had a racket where you could raise prices by 10% a year like clockwork, or triple the price of your "product" every decade?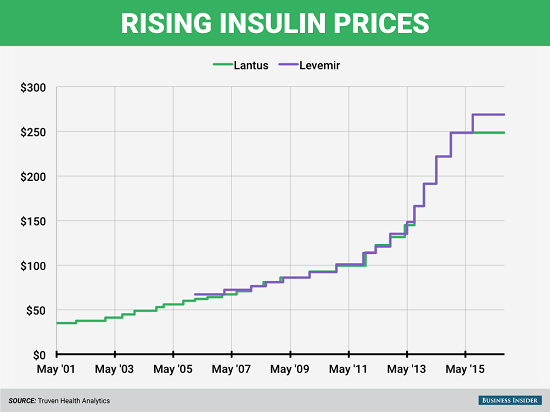 Pfizer just raised prices on 100 medications:
The increases are effective as of July 1. In most cases, the increases are just over 9%, which is in line with the annual 10% price hikes adopted by most drug companies. Putting that number in context, core inflation printed at 2% last week.
Here's a chart of the net result of gangster capitalism: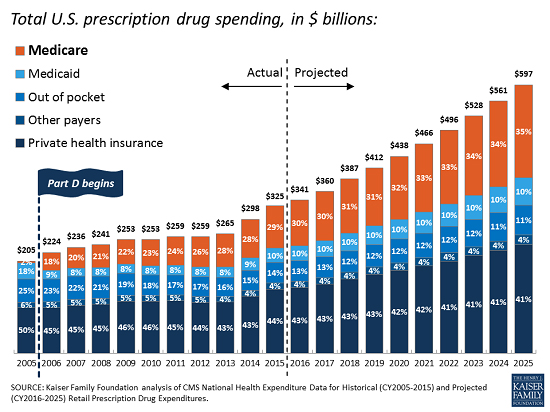 Gangster capitalism is the new model of "growth" in America, the model used by every cartel from higher education to Pentagon contractors. Eliminate actual competition, raise prices in lockstep with other cartel members, lobby the government to pay your extortionist prices, and threaten any resisters with severe consequences.
Try resisting your local government's property tax increases to cover insiders' pensions and healthcare benefits: it's always "for the children," of course, and if you don't pay up, we'll just auction off your house.
There's no difference between that and being told you're gonna be wearing concrete overshoes if you don't comply. 
The U.S. economy is nothing more than an exploitive jumble of rackets, insider plundering and gangster capitalism. $8 per vial competing developed-world nations and $38,892 in the U.S. That says it all. 


Summer Book Sale: 30% off Kindle editions, 25% off print editions. If you're interested in real solutions, check these out:
A Radically Beneficial World ($6.95 Kindle, $15 print) 
Read the first chapter for free.
Money and Work Unchained ($6.95 Kindle, $15 print) 
Read the first section for free (PDF).
Resistance, Revolution, Liberation ($6.95 Kindle, $15 print) 
Read the first chapter for free. 


My new book Money and Work Unchained is now $6.95 for the Kindle ebook and $15 for the print edition.
Read the first section for free in PDF format. 


If you found value in this content, please join me in seeking solutions by becoming a $1/month patron of my work via patreon.com.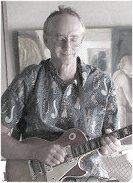 At readers' request, I've prepared a biography. I am not confident this is the right length or has the desired information; the whole project veers uncomfortably close to PR. On the other hand, who wants to read a boring bio? I am reminded of the "Peanuts" comic character Lucy, who once issued this terse biographical summary: "A man was born, he lived, he died." All undoubtedly true, but somewhat lacking in narrative.

I was raised in southern California as a rootless cosmopolitan: born in Santa Monica, and then towed by an upwardly mobile family to Van Nuys, Tarzana, Los Feliz and San Marino, where the penultimate conclusion of upward mobility, divorce and a shattered family, sent us to Big Bear Lake in the San Bernadino mountains.

The next iteration of family took us to the island of Lanai in Hawaii, where I was honored to join the outstanding basketball team (as benchwarmer), and where we rode the only Matchless 350 cc motorcycle on the island, and most likely in the state, through the red-dirt pineapple fields to the splendidly isolated rocky coastline. In 1969-70, this was the old planation Hawaii, where we picked pine in summer beneath a sweltering sun.

We next moved to Honolulu, where I graduated from Punahou School and earned a degree in Comparative Philosophy (i.e. East and West) at the University of Hawaii-Manoa. The family moved back to California and I stayed on, working my way through college apprenticing in the building/remodeling trades.

I was quite active in the American Friends Service Committee (Quakers) and the People's Party of Hawaii in this era (1970s).

I next moved to the Big Island of Hawaii, where my partner and I built over fifty custom homes and a 43-unit subdivision, as well as several commercial projects.

Nearly going broke was all well and good, but I was driven to pursue my dream-career as a writer, so we moved to the San Francisco Bay Area in 1987 where I worked in non-profit education while writing free-lance journalism articles on housing, design and urban planning.

Within a few years I returned to self-employment, a genteel poverty interrupted by an 18-month gig re-organizing the back office of a quantitative stock market analyst. I learned how to lose money in the market with efficiency and aplomb, lessons I continue to practice when the temptation to battle the Monster Id strikes.

Somewhere in here my first novel was published by The Permanent Press, but alas it fell still-born from the press--a now monotonous result of writing fiction. (Seven novels and I still can't stop myself.)

I started the Of Two Minds blog in May 2005 as a side project of self-expression, and in an unpredictable twist of evolutionary incaution, that project has ballooned into a website with about 3,500 pages that has drawn almost 20 million page views.

The site's primary asset may well be the extensive global network of friends and correspondents I draw upon for intelligence and analysis.

The blog is #7 in CNBC's top alternative financial sites, and is republished on numerous popular sites such as Zero Hedge, Financial Sense, and David Stockman's Contra Corner. I am frequently interviewed by alternative media personalities such as Max Keiser, and am a contributing writer on peakprosperity.com.