Yellen's Shocking Announcement:The $USD is Toast
Phoenix Capital Research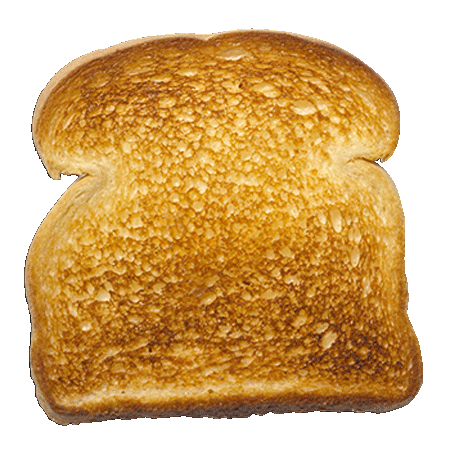 Fed Chair Janet Yellen just announced that the Fed will be kicking the $USD off a cliff.
She didn't use those words, but the words she did use weren't all that different.
But first a little context…
The fact is that the $USD has been falling steadily throughout 2017. At this time of this writing, it was down nearly 7% year to date.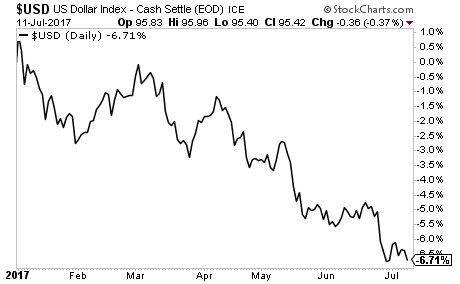 And this was during a period in which the Fed was RAISING interest rates multiple times!
Enter Yellen's testimony to Congress today.
Going into this meeting, the Yellen Fed was talking about aggressive tightening with multiple more rate hikes AND the Fed draining liquidity from the system via a shrinking of its balance sheet.
In this context, Yellen just made a complete 180 degree turn in front of Congress a few minutes ago.
She was dovish.
And not just a little… I mean DOVISH.
A few of her key comments:
The Fed doesn't need to raise rates that much further to be at a neutral level.


Inflation is running below the Fed's goal.


The Fed won't use the shrinking of its balance sheet as a "monetary tool" (meaning it won't be about draining liquidity from the system).
Put simply, the Yellen Fed is in fact just about done with tightening.
And the $USD is toast.
It's time to get moving into inflation plays.
If you're not taking steps to actively prepare your portfolio for this, you need to so now.
We just published a Special Investment Report concerning a secret back-door play on Gold that gives you access to 25 million ounces of Gold that the market is currently valuing at just $273 per ounce.
The report is titled The Gold Mountain: How to Buy Gold at $273 Per Ounce
We are giving away just 100 copies for FREE to the public.
As I write this, we're down to just 79 left.
To pick up yours, swing by:
https://www.phoenixcapitalmarketing.com/goldmountain.html
Best Regards
Graham Summers
Chief Market Strategist
Phoenix Capital Research
GAINS, PAINS & CAPITAL is a FREE investment e-letter delivered to your inbox every weekday before the markets' open.

Each issue of GAINS, PAINS & CAPITAL contains a sample of the investment research that our clients have used to make large returns from their investments.

This is Investment Research That Converts.

Sign up for GAINS, PAINS & CAPITAL today and we'll send you a FREE copy of our Special Investment Report The Financial Crisis "Round Two" Survival Guide… outlining the next Crisis to hit the markets as well as which investments will pay off the largest returns when it does.