Norway Looks To Build Its First Offshore Floating Wind Farms
Tsvetana Paraskova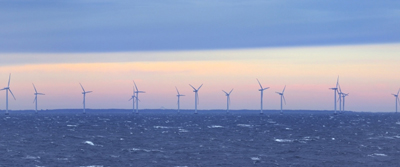 Norway's Petroleum and Energy Minister Terje Søviknes will meet next week with companies and other stakeholders to discuss the potential construction of offshore floating wind farms in Norwegian waters, Søviknes told Reuters on Friday.
"Wednesday next week I will have a meeting with different stakeholders in offshore wind and discuss both the opening process and the regulatory framework," the minister said, adding that he hoped the parties could come up with a proposal by the fall.
The floating offshore wind parks are not fixed to the seabed and are more feasible to install in deeper waters.
Next week's meeting will be the first concrete step toward Norway starting to study floating offshore wind farms, after its government said last year that it would seek to promote such plans.
In wind power, Norway currently has 3.6 Terawatt hours of wind power, and another 5.5 Terawatt hours are being built, minister Søviknes said in February this year, adding that by 2020, it is likely that Norway will have more than 10 Terawatt hours of wind power.
Now Norway is pushing to potentially construct its first offshore floating wind farms, and Søviknes will meet companies whom he did not name.
Still, it is Norway's Equinor (formerly Statoil) that is the operator of the world's first floating wind farm, the 30-MW Hywind Scotland offshore Peterhead in Aberdeenshire.

In February this year, Equinor said that it sees great potential for floating offshore wind in Asia, on North America's West Coast, and in Europe, considering that up to 80 percent of the offshore wind resources globally are in deep waters of more than 60 meters (197 feet), where traditional seabed-fixed installations are not suitable.
"We see growing potential for floating and we expect about 13 gigawatts of offshore floating wind to be installed by 2030, not Statoil, but on a global basis," Irene Rummelhoff, Executive Vice President of New Energy Solutions at Equinor, said at the company's Socially Responsible Investor Day last month.
"We're working very hard to mature our offshore floating projects. We have an exciting one that we're working on in Norway, trying to combine floating offshore wind with oil and gas installations," Rummelhoff said, adding that Equinor also sees offshore floating opportunities in regions such as France, Ireland, the U.S. West Coast, and Japan.
By Tsvetana Paraskova for Oilprice.com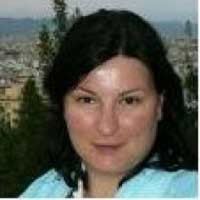 Tsvetana is a writer for the U.S.-based Divergente LLC consulting firm with over a decade of experience writing for news outlets such as iNVEZZ and SeeNews.