Infinite money printing: Fed now buying ETFs
Simon Black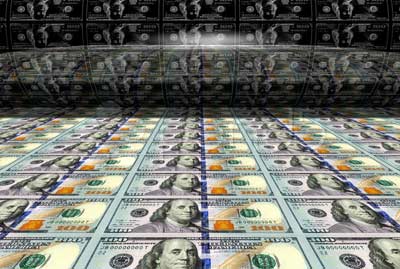 Just when you thought they couldn't come up with any more crazy ideas, the Federal Reserve announced last night that they will start buying Exchange Traded Funds, effective immediately.
Just to be clear, this means that the Fed is going to conjure money out of thin air, and then use that new money to buy ETFs.
But not just any ETF. The Fed is specifically targeting ETFs that own corporate bonds.
The key idea here is that the Fed is trying to bail out bankrupt companies across the Land of the Free.
Did you know? You can receive all our actionable articles straight to your email inbox... Click here to signup for our Notes from the Field newsletter.
Under normal circumstances, most medium and large businesses regularly issue corporate bonds (which is a type of debt) to help fund their companies.
This is pretty normal; even very strong and healthy businesses regularly go into debt by issuing bonds.
For example, Apple has been wildly profitable for years. But the company has about $90 billion in debt according to its most recent financial statements, plus they just issued another $8 billion in bonds last week.
Companies all over the world do this, and the total size of the global corporate bond market is absolutely enormous– tens of trillions of dollars.
The obvious problem is that there are countless businesses around the world, both big and small, that simply aren't going to make it through this economic crisis.
Airlines, hotels, restaurant chains, factories, shipping companies, retail stores, daycare facilities, construction companies, etc. have all been devastated by the pandemic.
Most of these companies have borrowed extensively. And without any revenue, there's likely going to be a giant wave of defaults in the corporate bond market.
American Airlines, for example, has $21 billion in debt. There's practically zero chance they'll be able to make interest payments, which will trigger a default of their corporate bonds.
Thousands of other companies are in a similar position; they won't be able to make their payments.
The even bigger problem is that, eventually, bonds mature and need to be paid back.
Unlike the mortgage on your house, whose principal balance is slowly paid down over 20-30 years, most corporate bonds are interest-only.
They pay what's called a 'coupon', which is a regular interest payment, and then the entire principal balance is paid back when the bond 'matures' after perhaps 7-10 years.
Usually when their corporate bonds mature, most companies simply issue new bonds. It's sort of like a refinance; so instead of paying back $1 billion worth of bonds that are about to mature, the company will issue $1 billion in new bonds for another 10 years.
In this way they keep rolling over their debt. And in normal times, that approach typically works just fine.
But these are not normal times.
Right now the bond market is frozen solid. And very few investors want to buy bonds of, say, an airline or cruise operator.
But a lot of those companies have billions of dollars worth of bonds that are about to mature.
And without a way to roll over those bonds and refinance the debt, they'll be in default… meaning most investors who own those bonds will suffer major losses.
This is a huge problem because it can cause a chain reaction across the entire financial system.
Let's imagine "Rude Airways" has $10 billion worth of bonds that are about to mature.
But Rude Airways is out of cash and has no hope of generating revenue while the lockdowns are in place.
So instead of paying back the $10 billion, Rude Airways defaults.
"Big Ego Capital Partners" is a hedge fund that owns billions of dollars worth of Rude's bonds. So when Rude Airways defaults, Big Ego is also wiped out.
Big Ego owes a lot of money to "Liars Bank". So when Big Ego goes under, Liars Bank also takes a huge hit.
You get the idea. If thousands of companies constituting trillions of dollars worth of bonds don't pay, then the chain reaction across the entire financial system will be nothing short of cataclysmic.
This is what the Fed is trying to prevent… with the only tool they have available: PRINTING MONEY.
So, again, the Fed is going to conjure money out of thin air, and use that money to buy corporate bonds and bond ETFs.
Their plan is to help companies like Rude Airways roll over their debts, and hopefully prevent a chain reaction of defaults across the entire financial system.
According to yesterday's press release, the Fed estimates spending $750 billion initially, though it's clear they could easily blow past that number.
That, of course, is on top of the trillions of dollars worth of other commitments they've already made, the $2.6 trillion they've already printed, and the trillions of dollars of other facilities they'll create in the future.
I've been writing about this a lot lately, but at the risk of beating this horse to death, I believe it's worth repeating:
There is so much we don't know about the economic consequences of this pandemic. Will we see major inflation? Depression? Stagflation?
No one really knows for sure.
But one thing that has become totally obvious is that central banks around the world are going to continue printing incomprehensible sums of money– this is 'whatever it takes' monetary policy.
I won't bother opining on whether what they're doing is right or wrong. It doesn't matter.
The reality is that it's happening; they're printing ridiculous quantities of money, and that's that. Nothing we can do will change that fact.
Our only decision is how we choose to react.
Again, there's no playbook here, and every possible scenario is on the table.
But historically speaking, whenever central banks devalue their currencies by printing vast amounts of money, real assets (and especially gold and silver) generally tend to be safe havens from the monetary consequences.
And to continue learning how to ensure you thrive no matter what happens next in the world, I encourage you to download our free Perfect Plan B Guide.

Because... If you live, work, bank, invest, own a business, and hold your assets all in just one country, you are putting all of your eggs in one basket.

You're making a high-stakes bet that everything is going to be ok in that one country — forever.

All it would take is for the economy to tank, a natural disaster to hit, or the political system to go into turmoil and you could lose everything—your money, your assets, and possibly even your freedom.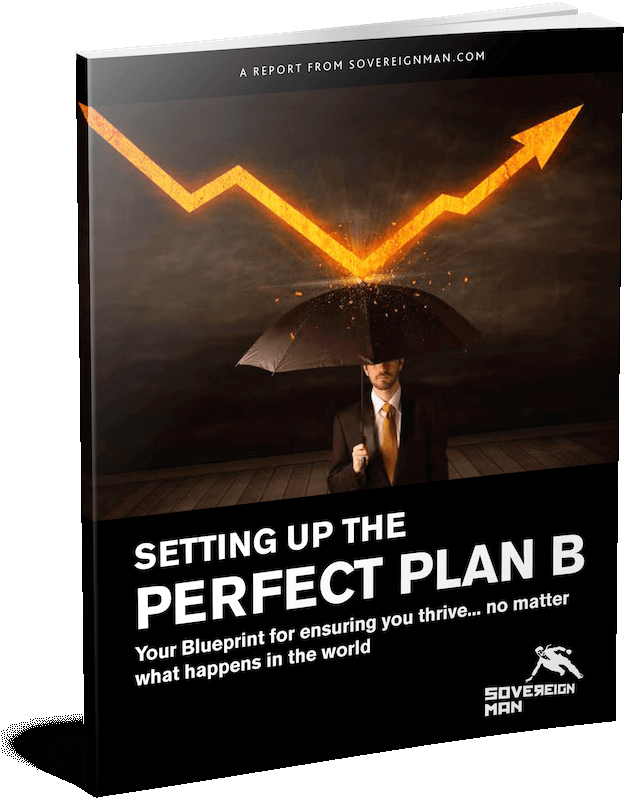 Luckily, there are a number of simple, logical steps you can take to protect yourself from these obvious risks:

No Brainer Strategies to Ensure You Thrive No Matter What Happens Next

Invest outside the mainstream and make 12% with minimal risk


Protect your assets and become invincible to financial crisis and frivolous lawsuits


Legally slash your tax bill up to $1.2 million each year


Obtain a valuable second passport… for free
Learn about these and many more strategies in our free Perfect Plan B Guide.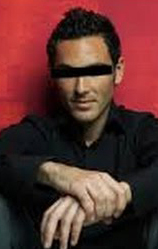 Hi. I'm Simon Black– founder of Sovereign Man, international entrepreneur, investor, permanent traveler, and a free man.
On average, I travel to over 40 countries per year…doing business, investing, exploring emerging markets, and establishing and maintaining important relationships.
Just to give you a brief snapshot, some of the things I've done recently include…
Starting my own private investment bank
Negotiating an eight figure financing deal with one of the largest financial institutions in the world
Meeting with the former President of Colombia at his home
Leading an investor group to take a controlling stake in a public company
And speaking on stage to thousands of people alongside Rich Dad, Poor Dad author, Robert Kiyosaki
Everything I learn from these valuable experiences is passed on to readers of Sovereign Man in our free newsletter, Notes from the Field, and in our highly actionable and educational premium products.