The World's Largest "Virtual Power Plant"
Tyler Durden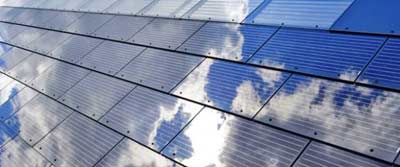 After building the world's largest lithium battery in Australia nearly 40 days ahead of schedule, Tesla has announced plans to build the world's largest "virtual power plant" by outfitting 50,000 homes in South Australia with solar panels and Tesla battery storage units over the next four years, slashing participants' energy bill by 30 percent.
Beginning with a trial of 1100 Housing Trust properties, a 5kW solar panel system and 13.5kWh Tesla Powerwall 2 battery will be installed at no charge to the household and financed through the sale of electricity.

Following the trial, which has now commenced, systems are set to be installed at a further 24,000 Housing Trust properties, and then a similar deal offered to all South Australian households, with a plan for at least 50,000 households to participate over the next four years. -ourenergyplan.sa.gov.au
Over 6,500 households have already applied for the 250MW program (which will provide the panels for free), tweeted South Australian Premier Jay Weatherill on Monday.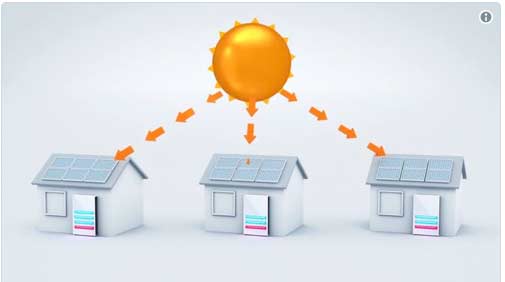 The AUD$32 million ($25 million USD) project bankrolled by taxpayers and a state-funded technology grant will be recovered by selling the electricity to customers on the grid. "We will use people's homes as a way to generate energy for the South Australian grid, with participating households benefiting with significant savings in their energy bills," says South Australia's premier Jay Weatherill. "More renewable energy means cheaper power for all South Australians."
Price predicts utility bills for participating households will be slashed by 30 percent. The installations will begin with 100 households in a low-income housing community. Those systems should be completed by the end of June. Then another 1,000 systems will be installed in similar properties by the end of the year.

After that, another 24,000 Housing Trust residents will be offered the opportunity to join the program, followed by 25,000 more households over the next 4 years. Minister for Social Housing Zoe Bettison said the decision to install the systems in Housing Trust homes would assist the most vulnerable. "We know that people in social housing can often struggle meeting their everyday needs and this initiative will take some pressure off their household budget," she said. -cleantechnica.com
South Australia's 1.7 million residents regularly suffer power outages and energy reductions, with several major incidents leaving people without power following storms and a massive heat wave.
Off to a good start
Tesla's lithium battery storage project has already proven its worth; after the 129 MWh installation was activated on December 2, the Loy Yang coal power plant - one of the largest in Australia, went offline - depriving the grid of 560 MW of electricity, enough for 170,000 homes. Within 140 milliseconds, the Tesla "Hornsdale Power Reserve Battery System" kicked in, providing the grid with 100 MW of power - buying grid operators enough time to reroute other power sources and make up for the shortfall. Utility customers were largely unaffected.
"That's a record and the national operators were shocked at how quickly and efficiently the battery was able to deliver this type of energy into the market,"said State energy minister, Tom Koutsantonis, who added "Until now, if we got a call to turn on our emergency generators it would take us 10 to 15 minutes to get them fired up and operating which is a record time compared to other generators."
our mission:

to widen the scope of financial, economic and political information available to the professional investing public.
to skeptically examine and, where necessary, attack the flaccid institution that financial journalism has become.
to liberate oppressed knowledge.
to provide analysis uninhibited by political constraint.
to facilitate information's unending quest for freedom.


our method: pseudonymous speech...
Anonymity is a shield from the tyranny of the majority. it thus exemplifies the purpose behind the bill of rights, and of the first amendment in particular: to protect unpopular individuals from retaliation-- and their ideas from suppression-- at the hand of an intolerant society.

...responsibly used.

The right to remain anonymous may be abused when it shields fraudulent conduct. but political speech by its nature will sometimes have unpalatable consequences, and, in general, our society accords greater weight to the value of free speech than to the dangers of its misuse.

Though often maligned (typically by those frustrated by an inability to engage in ad hominem attacks) anonymous speech has a long and storied history in the united states. used by the likes of mark twain (aka samuel langhorne clemens) to criticize common ignorance, and perhaps most famously by alexander hamilton, james madison and john jay (aka publius) to write the federalist papers, we think ourselves in good company in using one or another nom de plume. particularly in light of an emerging trend against vocalizing public dissent in the united states, we believe in the critical importance of anonymity and its role in dissident speech. like the economist magazine, we also believe that keeping authorship anonymous moves the focus of discussion to the content of speech and away from the speaker- as it should be. we believe not only that you should be comfortable with anonymous speech in such an environment, but that you should be suspicious of any speech that isn't.