This Will Be the Biggest Winner of the EV Revolution
Justin Spittler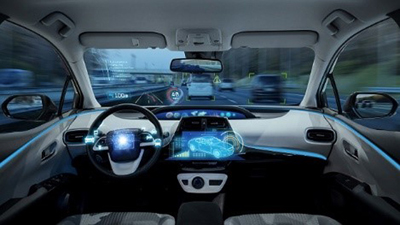 Volkswagen is taking matters into its own hands.
On Friday, the German auto giant said it's going to spend €870 million (about $995 million) by 2020 to develop electric vehicle (EV) components.
It did so because there isn't a major battery manufacturer in Europe, which leaves European car makers at the mercy of Asian suppliers.
This blockbuster announcement comes just two months after Volkswagen said that it plans to spend almost $50 billion on developing EVs, self-driving cars, and new mobility services. It's gearing up its production capacity so it can manufacture one million EVs.
Of course, Volkswagen isn't the only major car maker going "all in" on electric vehicles.
• Every major car company in the world is transforming itself into an electric car company…
This is why I've been pounding the table on this theme for months. It's one of biggest megatrends out there.
Unfortunately, most investors are going about speculating on EVs all wrong. They're betting on EV makers like Tesla. But as I've explained many times, that's asking for trouble.
The good news is that there's a better way to profit from this megatrend. You can speculate on the commodities that make the EV revolution possible.
• Regular readers know that I'm talking about lithium, cobalt, copper, manganese, and nickel…
These raw materials play a huge role in electric vehicles. For example, the average EV requires 330 pounds of copper. That's four times the copper a conventional car requires.
Then, there are the metals that make up EV batteries…
They require far more lithium, nickel, cobalt, and manganese than the batteries that power traditional vehicles do.
Simply put, the EV revolution couldn't happen without these metals.
• The question is… "Which of these metals will emerge as the biggest winner?"
Well, there are many different opinions out there. Some analysts say cobalt will be the biggest winner. Others say it will be lithium or copper.
But International Speculator editor and in-house commodities expert Dave Forest sees things differently. He thinks "nickel will be the most important metal in the electric vehicle revolution."
And trust me, it pays to listen to Dave. He's spent 20 years of his career as a professional geologist. He also has extensive experience in the oil and gas, environmental, and mining sectors.
Dave's also a world traveler. He's visited 30 countries and over 200 mines in search of the world's best money-making opportunities. In short, Dave knows a great resource opportunity when he sees one.
And right now, nickel is poised to emerge as the clear winner during the EV revolution.
There are a few reasons for this.
• Number one, it's cheaper to build EV batteries with more nickel…
Nickel currently trades at around $7 a pound. Cobalt, on the other hand, is trading at $30 a pound.
Now, these metals have different physical and chemical properties. They're not perfect substitutes.
Still, it makes sense for car companies to include more nickel in their batteries.
And companies are starting to realize this. In fact, Tesla CEO Elon Musk recently said that he wants to increase the nickel content in his batteries by 33%.
It's only a matter of time before other EV makers follow Tesla's lead. When that happens, demand for nickel should skyrocket. 
The chart below, which Dave recently shared with his subscribers, tells you all you need to know.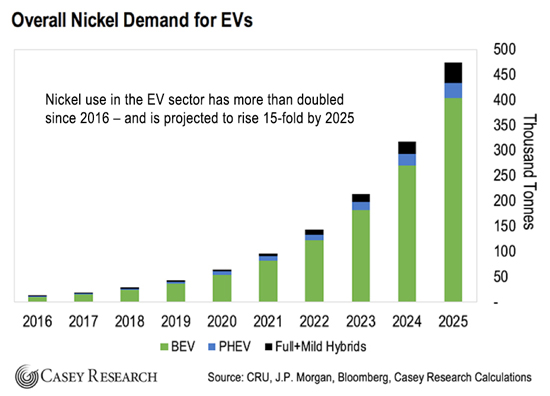 This chart shows overall nickel demand for electric vehicles, including battery electric vehicles (BEV) and plug-in hybrid electric vehicles (PHEV).
You can see that nickel use by the EV sector has more than doubled in the past two years. That's a huge spike in demand. But Dave says nickel use for EVs will grow 15-fold between now and 2025. 
That alone is extremely bullish for nickel.
But there's another reason you should consider speculating on nickel.
• There's not going to be enough nickel to satisfy this huge spike in demand… 
You see, not much newly mined nickel is hitting the market. So the market is being stop-gapped by above-ground nickel inventories.
But those stockpiles are rapidly depleting.
In fact, Dave says 25% of inventories have disappeared in the past year alone… and that the supply shortfall is projected to grow larger with every coming year.
By 2025, today's mined supply (plus currently planned additions) will barely meet two-thirds of demand.
In short, there's a huge supply shortfall looming. And it's setting the stage for a massive rally in nickel prices.
• So consider speculating on nickel if you haven't yet… 
You can easily bet on higher nickel prices by buying the iPath Series B Bloomberg Nickel Subindex Total Return ETN (JJN). This fund tracks the price of nickel.
As with any speculation, never bet more money than you can afford to lose… and take profits as they come.
Regards,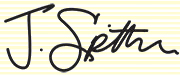 Justin Spittler
Lima, Peru
January 31, 2019
P.S. If you haven't yet, I urge you to watch this urgent video presentation from Dave.
It's more proof that nickel is about to soar from here.
But this isn't something you'll hear about from the mainstream media…
As I'll show you, a radical new technology is about to take down the world leader of electric vehicles… And flood one tiny, specific stock with a massive windfall starting any day now. Go here to get all the details.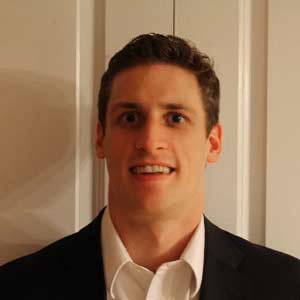 Originally from Omaha, NE, Justin attended Loyola University New Orleans College of Business. After graduating with degrees in management and economics in 2011, Justin worked several years as a commercial real estate appraiser in New Orleans.

While serving as an appraiser, Justin joined Casey Research as a part-time analyst and contributing writer before becoming a full-time analyst in March 2014.

Justin is currently the editor of The Casey Daily Dispatch.