Gold & Silver Hammered As BLS Jobs Report Hits Tape
Silver Doctors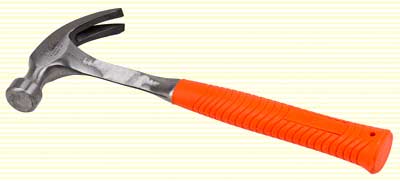 Nearly $2,000,000,000 of gold "sold" in two minutes, and silver hammered under $17. Here's an update…
Today is one of the cartel's favorite days to smash.
Gold & silver were hit hard as soon as the jobs report hit the tape:
In the first two minutes, 14,000 gold contracts were "sold" into the "news".
For anybody doing the math, that's $1,890,000,000 notional value of gold sold in two minutes, and it created less than a $10 move in the price of gold.
Silver was hit too as you can see. Right now, they have even managed to get silver under $17.
As to no surprise, the dollar shot straight up like a rocket ship.
But here's the thing: That is the knee-jerk reaction.
At 8:30 a.m. EST, the Bureau of Lies Labor Statistics released the January 2018 non-farm payrolls report.
The consensus expectation for the number of jobs created was 175,000, with a range of 150,000 to 205,000.
The actual number came in at 200,000 jobs created in January.
And it's actually good news for us stackers – here's why:
With 200,000 jobs created, smashing most expectations, that number is going to be considered "stellar". "Everything is awesome" you know.
And that puts the Fed in the box for "hiking" rates come March, which will surely put more pressure on the bond market, which it is already seeing heavy selling pressure as it is.
As such, this is good for gold & silver, because the jobs report means the Fed will have to get "hawkish" on the economy.
Here's a look into the employment situation with charts, courtesy of Zero Hedge:
While Wall Street did expect a whisper number above the consensus forecast of 180K, the big question for today's payrolls report was what would average hourly earnings – that critical leading indicator for inflation – do. Well, according to the BLS, while January payrolls did indeed beat, rising by 200K, above consensus…
… it was the average hourly earnings that slammed expectations, rising by 2.9% Y/Y, well above the 2.6% expected, and the highest print since Jun 2009.
As we can see, in fifteen minutes since hitting the tape, gold has found support at $1343, and silver found support at $17:
Mind you, this is all pre-market hours.
We could still go lower as the knee-jerk works itself out.
In my eyes, this is a gift to stackers right now, all because somebody just had to sell all that metal in the thinly traded market an hour before the markets officially open, based off of a report that will put the Fed in a hawkish box, which also shows the inflation pressure, because, you know, who wants gold as a hedge against inflation when you can have dollars losing purchasing power as a hedge instead.
My goodness.
This is what we call "precious metals price suppression".
Notice how the market was on low volume and then, bam! Hit it and hit it hard boys:
Of course, perhaps they need the metals as low as they can to start the trading day at 9:30 a.m. EST, because there could be FISA Memo fireworks, plus gold and silver had momentum in the latter half of the day yesterday, which, if the markets catch on to the wave of inflation and interest rate increases that are coming, that's going to be good for gold & silver.
It will be interesting to see how the rest of the day plays out.
Bitcoin is crashing, yield on the 10-year surged above 2.82% just now, and low and behold, silver is below $17 here in the early part of 2018.
With a gold to silver ratio still screaming "buy silver":
Stack accordingly…
– Half Dollar