Special Edition - A Must-Read Crypto Alert
Rich Jacobs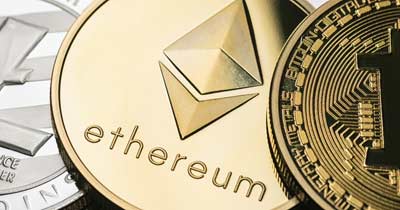 I'm liking what I see from the crypto markets lately.
It may sound foolish or dangerous to say this, but hear me out.
If you look at the myriad attacks on crypto over the last month, the return to November 2017 pricing and the recent settling and smoothing of the market, I can understand your skepticism.
Look, I get it. Recently, there have been a lot of negative forces beating down the crypto market:
The stock market dropped 12–13%, and because the people with money saw a steep decline in their portfolios (and hence, their crypto spending money), the crypto markets were pulled down right alongside the stock market
But guess what?
ALL of these negatives were not enough to crush crypto's heart — or its prices to under November 2017 levels.
The resiliency of crypto is amazing.
And I believe this bodes very well for crypto traders in 2018.
But one of the most immediately confusing things for a new crypto investor to do is figure out how and where to buy these coins.
Tackling Crypto Exchanges
Over the past few weeks I've had a number of readers write in stating they're having trouble opening an account with the many different crypto exchanges.
I understand this is frustrating.
But it's important to know… your best bet at crypto profits is to have as many options to profit from as possible.
It's always a good strategy to have accounts on multiple exchanges, for a couple of reasons.
One is that it takes time to verify your identity.
Even if you do submit your credentials, some of these exchanges are so backlogged it could take 30 days — sometimes longer — to get yourself properly verified.
In light of this I recommend you have accounts on two exchanges, maybe even three.
If you're actively trading crypto already, you may have already seen some exchanges have stopped taking new customers only to start accepting new users all of a sudden.
We're in the Wild West here, folks.
But not to worry, I'm right here with you and will see you through the wilderness.
No one has all the answers to the current exchange delay issues, but the best thing you can do to minimize the impact is to go with multiple exchanges.
Popular Crypto Exchanges
Now a Final Word
Although the recent sentiment on crypto has been bearish, the recent icing on the cake was positive comments from the SEC and CFTC on the future of crypto in the USA.
It seems the regulatory bodies that crypto traders worry most about are finally coming around.
This is tremendously positive news for crypto — it means that sensible regulation will likely help the markets become less volatile and even more attractive to big-money investors.
Which is always going to be good for a coin's value.
There you have it — a basic rundown of the current crypto climate.
Remember, always trade at a level you feel comfortable with, never risk money you can't afford to lose and always trade on an exchange you trust.
For Technology Profits Daily,
Rich Jacobs
Chief Crypto Expert
Editor's note: I'll have more from Rich's Crypto Super Conference next week.
In the meantime, I urge you to check out Rich's recent research on this crypto play.
It's not Bitcoin. Or any of the other 1,364 cryptocurrencies that are already trading.
It's something truly brand new. Something that will solve Bitcoin's fatal flaw and replace every existing cryptocoin.
We call it an "Initial Block Offering." One coin offering somewhat like this (but not quite) made a 1,477,000% gain. Another one minted $70 million per minute. Even a small fraction of profits like that would change your life.
Click here now to read about this "INITIAL BLOCK OFFERING" before March 6…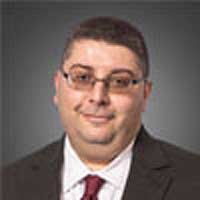 Prior to his dive into the world of crypto, Rich Jacobs worked for both Intel and Motorola. With decades of experience in the tech industry, in 2016 Rich started Future Tech Podcast — where he interviews founders and CEOs in artificial intelligence, nanotech, brain computer interface, blockchain, cryptocurrency and other up-and-coming industries. To date, Rich has interviewed over 300 companies in the crypto space — which led him to write the best-selling book Bitcoin, Ethereum & Blockchain: Surprising Insights From 200+ Podcast Interviews of Industry Insiders. He's also the founder and organizer of the Bitcoin, Ethereum and Blockchain SuperConference. Rich is editor of The Crypto Alert.