Silver at 1/80th the Price of Gold? "This Is Crackers!"
Clive Maund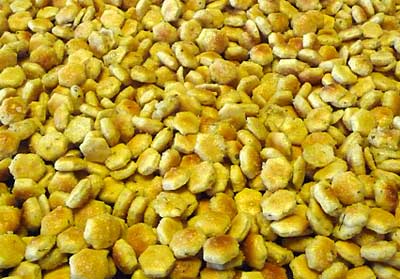 Consider silver's relative scarcity to gold. No doubt, much more abundant, much more widely available. And shouldn't that ratio have some general bearing on the price discrepancy between the two?
Here are some insights on the silver price relative to gold from a senior economic geologist that are certainly worth serious consideration:
A VERY SERIOUS ANOMALY HAS ARISEN WITH SILVER - WAIT FOR IT:
SILVER AT US$ 16.75 IS NOW 1/80 OF THE GOLD PRICE AT US$ 1367 / OUNCE - THIS IS CRACKERS!
GOLD'S GEOCHEMICAL ABUNDANCE IS 4 PARTS PER BILLION
SILVERS GEOCHEMICAL ABUNDANCE IS 75 PARTS PER BILLION
THEREFORE, SILVER IS ROUGHLY 20 TIMES MORE ABUNDANT THAN GOLD

THEREFORE, IF THE MARKETS VALUED SILVER AT ITS GEOCHEMICAL ABUNDANCE RELATIVE TO GOLD, THE SILVER PRICE SHOULD BE US$ 67 / OUNCE OR 4 TIMES THE PRESENT PRICE!!
Investing in precious metals is a long-term strategy. Their predictable, reliable role as a store of value is immune to the spasms and upheavals in risk asset markets. Likewise, accumulation phases in gold and silver can play out over the course of years in preparation for generational bull markets.
A key bullish point to observe on this chart is the steady volume buildup over the past 2 years, which is a sign that it is building up to a major bull market. This hasn't had much effect on volume indicators so far, but such is not the case with gold, where a more marked volume buildup has driven volume indicators strongly higher so that they recently made new highs, which bodes well not just for gold, but obviously for silver too.
My interest in markets started when, as an aimless youth searching for direction in my mid 20's, I was left some money. Unfortunately it was not enough to live a utopian lifestyle as a playboy or retire very young, so on the advice of my brother I bought a load of BP stock which promptly went up 20% in the space of a few weeks. I sold them at the top and this really fired my imagination. The prospect of being able to buy securities and sell them on later at a higher price, and make money for doing little or no work was most attractive – and so the quest began, especially as I had been further stoked up by watching from the sidelines with a mixture of fascination and envy as fortunes were made in the roaring gold and silver bullmarket of the late 70's. I remember seeing reports on the television about collections of family silver being hurriedly pulled together and tipped into the furnace to be melted down and sold for a high price. These were heady days in the gold and silver market, which were to be followed by a hangover that lasted for decades.

Suddenly fancying myself as a budding big time capitalist speculator, I bought a copy of the Financial Times, and almost read it from cover to cover. While it was fascinating I quickly realized that I had no idea what most of it meant – I was immediately and completely out of my depth, but my interest was such that that was not going to stop me. So I went to the business section of a big bookshop in Bristol, England looking for books to start decoding all this stuff, and I stumbled upon a small investment book with a chapter in it on charting. Reading this chapter on charting was my "eureka" moment. As Clark Gable would say, I couldn't give a damn why a stock price went up – all I cared about was that after I bought it, it appreciated so I could sell it at a higher price, the more the better, so charting, which was all about price and not about the reasons why, had instant appeal. In the chapter on charting in this book was a derogatory comment about chartists by a then well-known British entrepreneur (don't remember his name) who described chartists as "men with long overdrafts and tatty raincoats" – this was pretty rich coming from a guy who ended more than broke as a minus millionaire, and who in this state turned to writing children's books. You still have to admire him though, for having the charisma to obtain such a massive overdraft.