U.S. Gasoline Prices Could Be About To Skyrocket
Irina Slav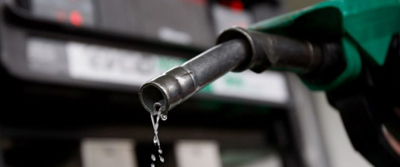 Gasoline prices at the pump are at more than a year's low, but this may change in the coming months, according to the head of petroleum analysis at GasBuddy, Patrick DeHaan, as quotedby MarketWatch.
DeHaan said that right now, the average price per gallon of gasoline in the United States was at the lowest for the start of a year since 2016, when the metric was also falling sharply to end up at a low of US$1.66 per gallon. "Americans are spending $260 million less on gasoline today than they did some 80 days ago," the analyst said.
This won't last, however, if DeHaan is correct. "While the bargain basement gas prices we've been seeing in areas across the country have been terrific and most welcomed, the party at the pump will likely wrap up in the next month or two, and prices will begin to rally as OPEC production cuts and a strong U.S. economy push gas prices back up."
When it comes to prices at the pump, the situation is often the most basic example of how fundamentals work: demand improves with low prices and these start climbing back up, especially if there is support from the larger economy that stimulates more consumer spending. Then, when prices get to be too high, demand starts slowing and prices begin falling.
As a result of the interplay among these factors, GasBuddy expects the average price of gasoline for 2019 to be US$2.70 per gallon. That's up from an average of US$2.23. However, the company also expects price ranges reaching a high of US$3.22 per gallon in May and August.
GasBuddy also estimated the average household spending on gasoline to decline to US$1,991 this year from US$2,016 in 2018. This, however, will be higher than the average US$1,765 annual gas bill per household in 2017.

By Irina Slav for Oilprice.com

 





 

 

 

Irina is a writer for the U.S.-based Divergente LLC consulting firm with over a decade of experience writing on the oil and gas industry.