Why You Must Own Silver in 2018
Jordan Roy-Byrne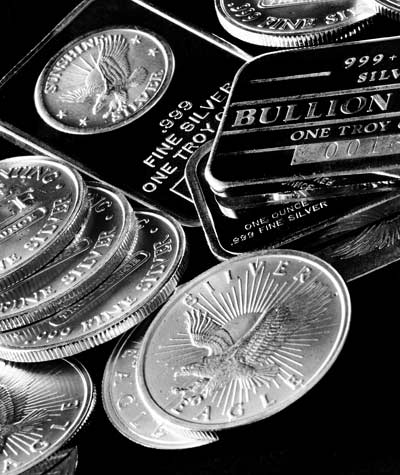 I started TheDailyGold.com in 2009 although the genesis was in 2005 when I started a free newsletter covering commodities with an emphasis on Gold & Silver. We offer quite a bit of free content here and can help you whether you are a seasoned investor or this is your first time stumbling upon Gold and the junior mining world.
If you are totally new to the site, I suggest getting our book emailed to you. From there, we will also send you our weekly newsletter, which includes our latest content and thoughts on Gold and gold stocks.
While Gold is very close to a major breakout (in price) its strength has not filtered down to Silver yet. Gold is 3% away from a major breakout and comfortably above its long-term moving averages. However, Silver is well below its 2016 high and is currently battling its 200-day moving average. But that is okay. Silver typically lags and underperforms Gold until Gold gains momentum or breaks key resistance. A major breakout in Gold this year and its effect on Silver is just one reason why Silver could have a big year.
If and when Silver breaks above its 2017 highs, we can declare its bear market over (in terms of time). The chart below plots all of the major bear markets in Silver. They all end at the point when Silver begins to make higher highs and rises in an impulsive fashion. Silver's bear market was the second worst by price and potentially the worst in terms of time.
The next chart shows the rebounds in Silver from the endpoints in the previous chart. From the three endpoints Silver rebounded significantly in the next 12-15 months. We also included the 2008 crash from which Silver rebounded 100% in the following 13 months.
Turning back to the present, we find $20 on a monthly closing basis to be the most significant resistance for Silver. The chart below is a plot of monthly closing prices. It is quite clear that a monthly close above $20 (the 2016 high) could kickstart a good run for Silver.
Moving from the very long-term to the present, we note that Silver faces initial resistance at trendline 2 as well as the 2017 highs near $18/oz. That stands between Silver at present and the important $20 resistance (which is also shown at trendline 1).
Silver has often rebounded nearly 100% within 12-15 months after bad and long bear markets. History says Silver is ripe for a similar move over the next 12 to 18 months. Since Silver follows Gold, a breakout in Gold could be a huge catalyst for Silver to test and break resistance at $20/oz. If that happens, Silver would be on its way to another, typical substantial rebound. It has happened before and we expect it will happen again. We already own a few juniors with the best silver deposits but we continue to look for junior explorers and silver plays with 5 to 10-fold potential that could benefit from a breakout in precious metals. To follow our guidance and learn our favorite juniors and silver plays for 2018, consider learning more about our premium service.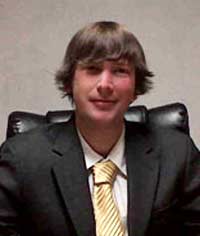 I'm Jordan Roy-Byrne, CMT, MFTA the editor and publisher of TheDailyGold.com and TheDailyGold Premium, our premium publication which emphasizes market timing and stock selection for precious metals investors. I'm also the author of the 2015 book, The Coming Renewal of Gold's Secular Bull Market and I host a podcast dedicated to bringing you insights and views from the brightest minds in Gold and junior mining.

My work has been featured in CNBC, Barron's, Financial Times Alphaville, Kitco and Yahoo Finance. My Masters Thesis, which earned me the MFTA designation was published in the International Federation of Technical Analysis Journal. I've been a speaker at PDAC, Cambridge House and most recently at the Metals Investor Forum. TheDailyGold has been named one of the top 50 Investment Blogs by DailyReckoningand Wallet Hub. I earned a degree in General Studies from the University of Washington with a concentration in Internal Economic Development. In my spare time I enjoy spending time with my wife, fitness, football and travel.