The 2018 Stock Market Bubble vs. Gold & Silver
Steve St Angelo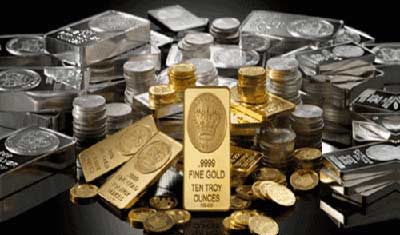 The U.S. Stock Market is reaching its biggest bubble in history. When the price of the Dow Jones Index only moves in one direction… UP, it is setting up for one heck of a crash. While market corrections aren't fun for investors' portfolios, they are NECESSARY. However, it seems that corrections are no longer allowed to take place because if they did, then the tremendous leverage in the market might turn a normal correction into panic selling and a meltdown on the exchanges.
So, we continue to see the Dow Jones Index hit new record highs, as it moved up 765 points since the beginning of the year. Now, if w go back to 1981 when the Dow was trading about 800 points, it took five years to double itself by another 800 points. However, the Dow Jones Index just added 765 points in less than two weeks. It doesn't matter if the (1) point increase in the Dow Jones today is insignificant compared to a (1) point increase in 1981, investors feel rich when the numbers are increasing in a BIG WAY.
This is the same phenomenon taking place in the Bitcoin-Crypto Market. Crypto investors who are used to 10-20 baggers (10-20 times increase) no longer have the patience to invest in a real company that might grow on a 10-25% basis annually. Why the hell put money in a real business that employees a lot of people when you can turn $1,000 into $50 million in a few weeks?
Unfortunately, the Bitcoin-Crypto Market has destroyed the new Millennials ability even to consider making old fashion sound investments in real capital-intensive companies. Today, the Entrepreneurs rather make money trading Cryptos on their I-Phone, sporting a few thumbs-up Selfies, compared to the previous generation of business people doing deals out of their briefcases.
Regardless, as the stock markets head even higher, it should provide a big RED WARNING LIGHT to investors that all is not well. I put together my first YouTube video titled, THE STOCK MARKET BUBBLE vs. GOLD & SILVER;
In my video, I show how the Dow Jones Index and certain stocks are truly in bubble territory. I also explain why the gold and silver values compared to the Dow Jones and these stocks are tremendously undervalued. Furthermore, I provide an update on the cost to produce Bitcoin versus Gold.
I plan on putting out 1-2 new videos each week on various subjects and believe the video platform will be able to explain some difficult concepts and analysis about how Energy and the Falling EROI will impact precious metals, mining, economy, financial system and our future society.
HOW TO SUPPORT THE SRSROCCO REPORT SITE:
My goal is to reach 500 PATRON SUPPORTERS. Currently, the SRSrocco Report has 155 Patrons now! Thank you very much for those who became new members and new Patrons of the SRSrocco Report site.
So please consider supporting my work on Patron by clicking the image below:

Or you can go to my new Membership page by clicking the image below: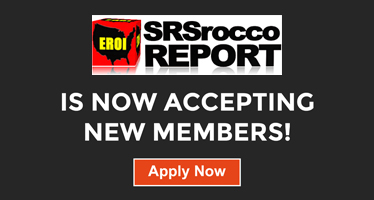 Check back for new articles and updates at the SRSrocco Report. You can also follow us on Twitter, Facebook, and Youtube below:

Independent researcher Steve St. Angelo (SRSrocco) started to invest in precious metals in 2002. Later on in 2008, he began researching areas of the gold and silver market that, curiously, the majority of the precious metal analyst community have left unexplored. These areas include how energy and the falling EROI – Energy Returned On Invested – stand to impact the mining industry, precious metals, paper assets, and the overall economy.

Steve considers studying the impacts of EROI one of the most important aspects of his energy research. For the past several years, he has written scholarly articles in some of the top precious metals and financial websites.

You can find many of Steve's articles on noteworthy sites, such as GoldSeek-SilverSeek, Market Oracle, Financial Sense, GoldSilver.com, SilverDoctors, TFMetals Report, Outsiderclub, SGTreport, BrotherJohnF, Hartgeld, Der-klare-blick, PeakProsperity, SilverStrategies, DollarCollapse, FurtureMoneyTrends, Sharpspixley, FinancialSurvivalNetwork, Pmbull, Deviantinvestor, PmBug, Wealthwire, and ZeroHedge.