The Silver Stealers: An Initiative to Protect Private Property Rights of American Citizens (part 3)
Charles Savoie
(Editor's Note: This is part 3 of Mr. Savoie's outstanding exposé of the Pilgrim Society, an organization that has been conspiring to rule the world for over 100 years. To view the first two parts, please follow these links: [1] [2] - JSB)
Charles Dawes, Pilgrims Society, authored the Dawes Plan under which German currency was reorganized after the 1923 Weimar hyperinflation debacle into the "Rentenmark," the new paper currency was allegedly "backed" by all the land in Germany. Dawes, a natural gas magnate, became Ambassador of England, 1929-1932 and was tapped to head the $2 billion Reconstruction Finance Corporation in 1932. The RFC had huge manipulative gold activities (evidence is in numerous New York Times news stories, I hope to review when time allows; for example, November 7, 1933, page 37 "RFC Gold Buying a Substantial Sum but Keeps Total a Secret")
In 1925 Dawes won the Nobel Prize with Sir Austen Chamberlain, Pilgrims Society, silver suppressor. Dawes authored "The Banking System of the United States" in 1892 and organized Central Trust Company of Illinois in 1902.
Albert H. Wiggin, Pilgrims Society, organized Bankers Trust Company and in 1917 became chairman of Chase National Bank, in which he was instrumental in bringing in members of the Rockefeller family as investors. Wiggin appeared on over seventy (70+) corporate boards, including such large entities as General Motors, Westinghouse Electric, B.F. Goodrich and Newmont Mining. He was a member of the anti-silver money Bankers Club of America. He sold short shares of Chase, netting over $4 million in that deal alone, which was set up via a Canadian entity to be tax free http://en.wikipedia.org/wiki/Albert_H._Wiggin ...
Wiggin was treasurer and trustee of the Theodore Roosevelt Memorial Association (Who's Who, 1942, page 2339).
Myron T. Herrick, Pilgrims Society (Who Was Who In America, 1897-1942, page 555) was chairman of Union Carbide & Carbon Company (industrial silver user), member Republican National Committee, Ambassador to France, Governor of Ohio, director New York Life Insurance and president American Bankers Association (anti-silver) --
Cordell Hull, Pilgrims Society, was Secretary of State and chaired the American delegation to the World Monetary & Economic Conference of London from June 12 to July 27, 1933, held at the Geological Museum, in which his British pals in The Pilgrims Society agreed on behalf of their sinister government that it would limit its silver dumping out of British India to 35 to 50MOZ per annum (Commercial & Financial Chronicle, December 23, 1933, page 4440) ...
Hull wrote the Federal Income Tax statute of 1913 and its 1916 revision and the inheritance tax law of 1916. The king makers behind him knew they'd be exempt from inheritance tax via their foundations and trusts; another way to prevent capital formation outside The Society. Hull was the longest serving Secretary of State, 1933-1944 and known as "the father of the United Nations" http://www.cordellhull.org/english/About_Us/Biography.asp another giant organization of extreme importance tracing back to a Pilgrims Society member!
The 1934 book, "The Money Muddle" by James Warburg, reviewed in Time Magazine, May 21, 1934, revealed the view of his father, Pilgrims Society member Paul Warburg, known as the "father of the Federal Reserve Act," that monetization of silver is wrong! They are an important family dynasty of The Pilgrims Society and Sir Siegmund Warburg, the creator of the Eurobond market, was mentioned by Business Week Magazine in "A European Prefers Wall Street," November 23, 1974, pages 92-93...he "COUNTS AMONG HIS FRIENDS SOME OF THE MOST POWERFUL MEN IN THE WORLD" ...
London financiers, leaders of a group of would-be gods!

Manipulating gold, silver, currencies, and opium pods!

University economists lying for them, getting their nods,

Telling us paper money is wealth, miserable clods!
S.G. Warburg & Company merged into Swiss Bank Corporation in 1995. Ted Butler has often alleged Swiss banks to have sold huge amounts of unbacked silver certificates; this of course in addition to serious fraud would represent another major element of silver price suppression. As of late 2010 we see reports of large banks stalling when called on by clients to take delivery of stored (?) silver, and offers of cash instead! Warburg's fellow Pilgrims Society member, Lord Roll of Ipsden, was a governor of the Bank of England, 1968-1977, and chaired the Society's unofficial subsidiary for indoctrinating transitory heads of state, the Bilderberg meetings, from 1986-1989.
King Edward VIII, Duke of Windsor, Royal Patron of the fiat money creators, The Pilgrims Society, with Hitler in 1937...
The Commercial & Financial Chronicle, January 1, 1938, page 45, noted that Federal Reserve Bank of New York official, W. Randolph Burgess, in a speech to the American Economic Association (banker prostitute professors) advocated lowering the price of silver. Page 47, in continued coverage of the speech, noted that in place of gold payments, Burgess suggested what he called "THE STATISTICAL EQUIVALENT OF GOLD." How can mere numbers substitute for physical commodity? Burgess chaired the anti-silver American Bankers Association in 1944-1945 and was an executive of the predecessor to Citigroup. It's unclear which year Burgess became a Pilgrims Society member; he never so stated in any Who's Who volume but appeared in the leaked 1969 list. Does the Society care to disavow any names as members? No, the Society wants to remain silent, and in the dark!
At that time silver was federally fixed (Fascism) at 77.57 cents per ounce; as of the January 8, 1938 Commercial & Financial Chronicle, the Treasury responded to this central banker's suggestion by lowering the silver price to 64.64 cents per ounce (Fascism!) Life Magazine showed Burgess at the American Embassy in Paris, France, circa 1957, the year he became U.S. Ambassador to the North Atlantic Treaty Organization (NATO) hob-nobbing with Rhode Island Senator, Silver Users Association ally Theodore Green; to the right he's seen with silver price suppressor, New York Senator Jacob Javits (more on Javits later on!) ...
"THE EASTERN BANKERS HAVE THE IDEA THAT SILVER HAS NO PLACE IN THE MONETARY SYSTEM." - Arizona Congressman John Murdock, New York Times, September 21, 1942, page 26
The Saturday Evening Post, October 31, 1942, gave the banker shill, Walter Spahr, a sounding board for his attack on silver money. The article was titled "Silver Scandal" and the American Economic Association member vilified monetary silver as a tool of "currency expansionists" which is like calling a protective parent an ally of child molesters!
The Saturday Evening Post was owned by publishing magnate Cyrus Curtis, Pilgrims Society (1850-1933) whose Saturday Evening Post and Ladies Home Journal once accounted for 40% of all magazine advertising revenues in America; his fortune in 2008 dollars was reckoned to be $43.2 billion http://en.wikipedia.org/wiki/Cyrus_Hermann_Kotzschmar_Curtis ...
In "More Sense About Silver" on December 24, 1942, page 14, the New York Times spoke of metal" referred to silver as being "a metal of declining monetary usefulness." At that time the publisher of the great newspaper was Arthur Hays Sulzberger, Pilgrims Society, who also had hydroelectric power interests and was a Rockefeller Foundation trustee from 1939 to 1957...
Left to right, New York Times publishers, all tawdry Pilgrims Society members...Adolph S. Ochs (1896-1935); Arthur Hays Sulzberger (1935-1961); Orvil E. Dryfoos (1961-1963); Arthur Ochs Sulzberger (1963-1992); and Arthur Ochs Sulzberger Jr., 1992 to present.
Pilgrims Society member Richard T. Ely (Who's Who, 1940, page 862) was a founder in 1885 of the anti-silver American Economic Association. (The Ford Foundation, led by such Pilgrims Society members as Henry T. Heald, John J. McCloy and Paul G. Hoffman, has supported the AEA). The AEA has 18,000 members, at least half are university professors, and it's sponsored by the Vanderbilts, a founding family of The Pilgrims Society. The American Economic Association listed as Richard T. Ely Lecturers the following anti-silver individuals...Andrew F. Brimmer (1982) ex-Federal Reserve governor, director of Du Pont (Silver Users Association members), COMEX governor in January 1980 when liquidation only in silver was ordered, destroying the Hunts; George P. Shultz (1995) former Secretary of State, ex- director of J.P. Morgan & Company, Pilgrims Society member; Martin S. Feldstein (1996) Harvard Professor, director American International Group; Lawrence H. Summers, anti-gold Treasury Secretary (probably a member); and Mervyn A. King (2004, governor of the Bank of England (very likely a member). The American Economic Association executive committee has featured Ellen R. McGrattan of the Federal Reserve Bank of Minneapolis. http://www.vanderbilt.edu/AEA/index.htm
Myers in "History of the Great American Fortunes," (first edition 1907), page 368, noted of the Vanderbilts:
"THAT THEIR EXTORTIONS REACHED HUNDREDS OF MILLIONS OF DOLLARS A YEAR WAS A PATENT ENOUGH FACT."
That was back in the 19th century!
Cornelius Vanderbilt III was on The Pilgrims executive committee ("The Pilgrims of the United States," 2003, page 102) as was Herbert Satterlee, son in law of the Pilgrims Society member who was called "almost Lord of Creation" (J.P. Morgan) and was present at a reception in New York for the Prince of Wales on November 21, 1919. Of Vanderbilt's grandfather financial historian Gustavus Myers said, "The impact of his vast fortune was well-nigh resistless" and reported his legalized theft of $44 million in 1869! Vanderbilt III was a director of some 22 entities involved in banking, railroads, subways, real estate, life insurance and steel, some operating in Mexico and the Philippines (Who's Who, 1916, page 2515). The Vanderbilts have had other representation in The Society, including becoming a son in law of Pilgrims Society member Donald Platten in 1986, then chairman of Chemical Bank New York, now part of "Jive Pig Moron Erase!"
Page 2233 of the 1941 Who's Who shows John E. Rovensky, Pilgrims Society, of 55 Wall Street, as a vice president of National City Bank of New York, a predecessor of Citigroup. Rovensky, for whom a famous 46.50 carat diamond is named, was an executive committee member of the Stable Money Association of America. Edwin Kemmerer, anti-silver money activist economist, was a president of the Stable Money Association. He was associated with U.S. & Foreign Securities Corporation, later run by anti-silver coinage Pilgrims Society member Douglas Dillon (which read about later). In "Kemmerer on Money" (1934, John C. Winston Company, Philadelphia), page 116, Kemmerer stated:
"Silver will perform no useful monetary function in the United States."
Other high level propagandists against silver in the so-called Stable Money Association included Paul Warburg, Pilgrims Society, of the Bank of Manhattan, a predecessor to current silver price antagonist JPMorganChase, member of the anti-silver Economic Club of New York; director, Council on Foreign Relations, 1921-1932 and known as the Father of the Federal Reserve Act...
Also of the anti-silver Stable Money Association was Owen D. Young, Pilgrims Society, monetary silver suppressor, founded Radio Corporation of America in 1919; trustee Rockefeller Foundation 1928-1940; director Federal Reserve Bank of New York, 1923-1940, ending as chairman; chairman of General Electric, 1922-1939 and 1942-1944; director, Council on Foreign Relations, 1927-1940, a front by which many influential persons are brought into The Pilgrims Society orbit without actually being members; member, War Manpower Commission, 1942-1945, and creator of the Young Plan for German reparations, which gave rise to the Bank for International Settlements in Basle, Switzerland, in 1930. http://en.wikipedia.org/wiki/Young_Plan
Pilgrims Society member Gates McGarrah, originally a Chase National Bank executive, became chairman of the New York Federal Reserve Bank, and went to be first chairman of the Bank for International Settlements in 1930; he was an Astor family operative. He was succeeded by Pilgrims Society member Leon Fraser, another anti-silver activist who:
BLAMED U.S. SILVER COINAGE FOR CONTRIBUTING TO THE WORLD'S MONEY TROUBLES (Commercial & Financial Chronicle, May 18, 1935, page 3306)
He was a U.S. representative at the 1933 World Monetary & Economic Conference in London where silver was denied its full status. After BIS he became president of First National City Bank of New York and a director of General Electric, U.S. Steel, Mutual Life Insurance and Federal Reserve Bank of New York. He was a trustee of Columbia University, Union College, American Academy in Rome and the American Historical Association and director, Council on Foreign Relations, 1936-1945. The reason for mentioning those trusteeships is clear; it must be suspected that in his capacity as trustee, he caused those institutions to maintain an anti-silver slant. That could consist of simply not mentioning silver! Still another Pilgrims Society member in the anti-silver Stable Money Association was financier Otto H. Kahn (1867-1934) who owned a 109,000 square foot mansion on Long Island http://en.wikipedia.org/wiki/Otto_Hermann_Kahn He was sent to London by Deutsche Bank for five years and thence to Wall Street in 1893. He was a director of the Council on Foreign Relations from 1921-1934; Pilgrims Society members superintend the inferior organization. He was decorated by France, Spain, Italy and Belgium and was a director of Union Pacific Railroad and Equitable Trust (chaired by Pilgrims Society member Alvin Wilhelm Krech). Equitable Trust was co-leader with Chase National Bank in the Soviet credit business.
"OTTO H. KAHN SEES CONTROL OF EVERY INSTRUMENTALITY WHICH DEALS WITH MONEY" - New York Times, June 30, 1933, front page headline.
This secret organization of gold and silver stealers and warmongers has had the country by the throat for over a century!
Charter Pilgrims Society member Edwin Gould (1866-1933) inherited megamillions from his infamous father, Jay Gould, possibly in his time the most hated man in the country http://en.wikipedia.org/wiki/Jay_Gould Jay Gould is famous for a gold market corner in 1869 and control of many thousands of miles of railroads. Edwin Gould was a director of half a dozen railroad corporations operating in Missouri, Arkansas, Texas and Colorado; a vice president of The International Banking Corporation and was a member of the Jekyll Island Club and chaired Bowling Green Trust Company until its merger into Equitable Trust which in turn merged in 1930 into silver suppressor Chase National Bank...
Thomas J. Watson Senior, Pilgrims Society, was called "one of the richest men of his time" http://en.wikipedia.org/wiki/Thomas_J._Watson and founded International Business Machines (IBM). The 1953 Who's Who, page 2545 showed Watson, then decorated by 30 foreign governments, was a member of the Jekyll Island, Georgia Club and the anti-silver money Bankers Club of America, president of the anti-silver Economic Club of New York and a director of Morgan Guaranty Trust and the Franklin Roosevelt Memorial Foundation...
The 1967 Who's Who shows his sons, Thomas J. and Arthur K. Watson both Pilgrims Society members. Arthur was a Federal Reserve Bank of New York (anti-silver) director and decorated by 9 foreign governments and a trustee of the Carnegie Endowment for International Peace, which used to fund the Bilderberg meetings; Thomas was a director of Bankers Trust (anti-silver) and a Rockefeller Foundation and Eisenhower Exchange Fellowships trustee. The same volume, page 1050, shows the Watson brothers in law, John N. Irwin II, Pilgrims Society, a director of IBM, Defense Department consultant, 1957-58, awarded membership in the Philippine Legion of Honor, and advisor to the Joint United States/Philippine Finance Commission in 1947. Obviously, that was just after the close of WWII with the extensive silver leasing by the United States; connection to silver leasing by the Philippine Central Bank? I regard it as almost a certainty; but documents confirming central bank silver leasing activities are, like Pilgrims lists, extraordinarily difficult to come by. Time Magazine, June 14, 1999, called Watson Jr. the "greatest capitalist in history" and one of the 100 most influential persons of the 20th century. He was Ambassador to the Soviet Union from late October 1979 to January 1981 during the critical period of the silver run up and its suppression, and the Soviet invasion of Afghanistan. Arthur K. Watson was Ambassador to France, 1970-1972 and the first United States liaison to Red China (silver leasing?) He was a member of the Commission on Critical Choices for Americans, a propaganda group run by Pilgrims Society member Nelson Rockefeller; and in 1968 co-founded, with Pilgrims kingpin David Rockefeller, the Emergency Committee on American Trade, including dozens of the largest corporations http://en.wikipedia.org/wiki/Arthur_K._Watson
The Pilgrims Society bankers fed the national silver to the industrial users while maintaining a propaganda machine about it.
In the Commercial & Financial Chronicle, May 9, 1946, page 2517, we notice a statement by Republican Congressman Frederick C. Smith of Ohio - "PRESENT STATUTES EMPOWER THE GOVERNMENT TO CONTROL THE SILVER MARKET."
You should have a sense of "who" runs the government in the District of Columbia! That was at a time when the Office of Price Management (OPA, a Fascist federal agency) dictated the silver price to be 71.11 cents per ounce, about which Utah Senator Abe Murdock said (Commercial & Financial Chronicle, June 13, 1946, page 3249) ...
"Silver cannot be produced profitably at 71.11 cents per ounce."
The last time silver prices were fixed by Federal edict was during the "Tricky Dick" Nixon administration. Lest anyone reading this feel that government actions against silver are no concern to them, be advised that among a wide range of other nefarious activities, the OPA had "rent control" policies imposed on landlords. The purpose wasn't to help struggling renters; the purpose was to hurt smaller real estate operators so that larger entities could grow bigger.
Nevada Silver Senator Patrick McCarran, one of the world's all time monetary greats, reported (New York Times, December 2, 1945, page 39) a letter had surfaced in which the "ill advised sender, Mr. McCarran testified, threatened to "come to Washington and kill me if certain events occurred."
Andrew Jackson received an average of 545 letters per annum, all anonymous, threatening him with assassination over his intent to end the United States Bank (see "Andy By God Jackson," Archives; Jackson proposed to entirely do away with paper money to end convertibility problems!) President John Tyler (1841-1845) was warned of plots to assassinate him http://johntyler.org/ because he asked the question about a bill:
"DOES IT VIOLATE THE CONSTITUTION BY CREATING A NATIONAL BANK TO OPERATE OVER THE UNION?"
Edward R. Stettinius Jr., Pilgrims Society member whose father was a partner in J.P. Morgan & Company (probably also a member), was appointed in 1941 by Pilgrims Society member Franklin Roosevelt to head the Lend-Lease Administration, which transferred 88,073,878.21 silver ounces to Great Britain for price suppression purposes (Mining Congress Journal, February 1947, page 84, "Silver At The Crossroads") ...
Stettinius was Secretary of State, 1944-1945, and headed the American delegation to the United Nations Conference on International Organization at San Francisco in 1945, the second attempt of The Pilgrims Society to create a World Government. His listing in the 1941 Who's Who, page 2459 reveals he was a director of United States Steel and Metropolitan Life and a trustee of Roosevelt Hospital (along with IBM founder, Pilgrims Society executive committee member Thomas J. Watson Sr.) and the University of Virginia and member of the advisory committee on Social Security. The total silver used in Lend-Lease amounted to 408MOZ, according to Nevada Silver Senator Patrick McCarran (Mining Congress Journal, February 1946, page 56). Samuel Montagu & Company of London estimated "almost 411 million ounces" (Commercial & Financial Chronicle, April 19, 1945, page 1748). There can be no doubt that the leasing of silver during World War II formed the basis of experience upon which the silver leasing since the early 1980's was drawn, by the likes of J. Aron & Company, at that time a Goldman Sachs division, and other bullion banks.
Pilgrims Society member Dean Acheson was Secretary of State, 1949-1953 and is sometimes called the "Father of NATO" (North Atlantic Treaty Organization), an attempt at regional world government with Great Britain. He was with the Pilgrims Society law firm of Covington & Burling. A member of the Scroll & Key Society of Yale, Acheson was decorated by Sweden, Mexico, Brazil, Columbia, Belgium, Japan, Cambodia and the United States. In "Present At The Creation" (1969...the creation of NATO) he mentions Bilderberg and The Pilgrims Society, one of the extremely rare instances in print anywhere...
Dean Acheson and his fellow Pilgrims Society conspirator Henry Morgenthau Jr., gold and silver stealer, were leaders of the American delegation at the Bretton Woods Conference in 1944, from which sprang the International Monetary Fund and the World Bank. The Mining Congress Journal, February 1945, page 93 grimly reported...
"NO FRIENDS OF SILVER WERE INVITED TO ATTEND THE CONFERENCES AT BRETTON WOODS."
Laurence John Cadbury, Pilgrims Society of Great Britain, Governor of the Bank of England, 1936-1961, due to his position would have been involved with Lend Lease silver and the start of the London Gold Pool. He became treasurer in 1936 of the Population Investigation Committee, another evidence of The Society intending to reduce world population by warfare and other means (including forced vaccinations!)
Pilgrims Society member William Averell Harriman became chief overseas administrator of Lend-Lease in 1941, supervising among other matters the disbursement of Treasury silver out of his office in London. Harriman, seen below in Geneva, Switzerland with Soviet boss Nikita Khrushchev, was heir to the great Union Pacific Railroad fortune and the investment bank of Brown Brothers, Harriman & Company at 59 Wall Street. Harriman was Ambassador to the Soviet Union, 1943-1946; to England for several months in 1946; Commerce Secretary, 1946-1948; director, Council on Foreign Relations, 1950-1955; Governor of New York, 1955-1958; and held interests in Polaroid; Southern Pacific Railroad; Illinois Central Railroad; American Hawaiian Steamship Company; Hamburg American Lines; Soviet Georgia Manganese Concessions; Merchant Shipbuilding Corporation; and held many diplomatic posts and Presidential appointments, including Ambassador At Large, 1965-1969 and developed Sun Valley resort area in Idaho...
Baron Beaverbrook, Pilgrims of Great Britain was the British representative to the Lend-Lease program. In 1904 he was manager of the Canadian based Royal Securities Corporation and by 1910 had amassed near monopoly control over the cement business in Canada, whereupon he sold out (with a dark cloud over his activities) and left for England. In 1911 he was knighted by King George V, Royal Patron of The Pilgrims Society. By 1918 he founded the Sunday Express which by 1934 achieved daily circulation of 1,708,000, yielding him massive income. In 1941 Beaverbrook and Harriman met with Joseph Stalin and, according to Wikipedia, the Baron was "much impressed;" why not, Stalin opposed gold ownership by his subject peoples! By 1946 his Daily Express attained 3,706,000 daily circulation, easily making him one of the world's 50 most influential men...
Nevada Silver Senator Key Pittman, in a memo to the Senate Committee on Banking and Currency said (Commercial & Financial Chronicle, March 23, 1940, page 1859) stated:
"Silver is a war metal. During every great war, the demand for silver, chiefly for the purpose of paying soldiers, has increased and the price has risen. Take as an example the effect of the last great World War upon the demand for silver and its great increase in price. In 1913 the world price of silver was 61.2 cents per ounce. In 1915, one year after the war commenced, the price was 67.1 cents per ounce. In 1917 it was 84 cents per ounce. In 1918, it was 98.4 cents per ounce. After the war was over, in 1919, it was $1.12 per ounce. Then the United States Government made available to exporters of silver 50,000,000 of standard silver dollars for the purpose of beating down the price of silver, under the excuse that the silver bullion price had gone above the monetary price in the United States. THE GOVERNMENT INTENDED AND DID ACCOMPLISH THE BEATING DOWN OF SILVER FROM $1.38 AN OUNCE TO 60 CENTS AN OUNCE."
The Government he referred to was chiefly, the President and the Treasury Secretary...Pilgrims Society members.
The New York Times, August 31, 1942, page 25, "Free Silver Stock Diverted To War" reported that 1.35BOZ (1,350,000,000) silver ounces were leased by the Treasury Department for use in war manufacturing plants.
Pilgrims Society member Henry L. Stimson with President Truman after dropping atomic bombs on Japan in August 1945. As Secretary of War, 1940-1945, Stimson had full control over the Manhattan Project that developed nuclear weapons. The Manhattan Project used 14,700 tons of silver...about 470MOZ in electrical conducting "busbars" and other construction to enhance technological processes in "calutrons" http://www.atomicarchive.com/History/mp/p4s4.shtml
I mentioned the huge silver busbars in "War And Silver" (Archives) as also being used in aluminum manufacturing plants for aircraft fuselages. The aluminum industry is very electric intensive, and the Mellon family of Pilgrims Society members with ALCOA dominated (and still does) the domestic industry. Bix Weir had an insightful article as to where silver to cover deficits could have come from...the same silver used by the War Department in the Manhattan Project http://www.silverbearcafe.com/private/home.htmlprivate/silvermystery.html In all events, another case of a Pilgrims Society member influencing events affecting silver at the highest levels. Page 144 of "The Pilgrims of Great Britain" (2002) showed that on June 21, 1956, Harry Truman, former President of the United States, was guest of honor at a meeting of The Pilgrims Society of Great Britain in London. It was presided over by The Earl of Halifax, formerly Lord Irwin, British Viceroy of India, who sponsored the Royal Commission on Indian Currency that made the decision to demonetize India's silver and dump it on the world market, collapsing world trade, causing the Great Depression and the inevitable events that led up to the second World War.
"THE FAILURE TO RESTORE SILVER AS A MONETARY MEDIUM LED TO THE SECOND WORLD WAR AND THE COLLAPSE OF CHINA." - The Mining Congress Journal, February 1957, page 118.

Lord Halifax, Pilgrims Society, the same fiend who unleashed the Great Depression on the world by presiding over dumping silver out of British India, was close-in on the action with Stimson, as Halifax was Ambassador to the U.S., 1940-1946.

"GREAT BRITAIN HAS CONTINUED TO SABOTAGE SILVER AS MONEY." - Nevada silver Senator Patrick McCarran, Mining Congress Journal, February 1948, page 92.
James B. Conant (1893-1978) appeared in the leaked 1969 list of The Pilgrims. He was an advisor to the Rockefeller Foundation and president of Harvard University, 1933-1953. He was Ambassador to West Germany, 1953-1957 and later chaired the Committee on the Present Danger, a warmonger front organization. From 1941-1946 he was chairman of the National Defense Research Committee which played a key role in the Manhattan Project and input into the silver used; he was an advisor to the Atomic Energy Commission, 1947-1952...
In the Commercial & Financial Chronicle, May 16, 1946, page 2703, the Economists National Committee on Monetary Policy called for lowering the silver price. Naturally, none of these fiends were involved in mining silver! One of these economists was Ivan Wright, ex of the Federal Reserve Bank of Chicago. Another was William W. Cumberland, Pilgrims Society (Who's Who in America, 1946, page 537). Cumberland was appointed governor of the Reserve Bank of Peru for 1923-1924 in an extraordinary example of foreign influence in a silver producing country and held similar posts in Haiti and Nicaragua before joining Wellington & Company, named after the Duke of Wellington, brother in law of General Lord Packenham, bulldozed by Andrew Jackson in 1814. Cumberland appeared on such boards as St. Louis & Southwestern Railroad and American Zinc, Lead & Smelting Company. The Economists National Committee on Monetary Policy additionally called for the conspiratorial $35 price cap on gold to be continued on a permanent basis (see "The Conspiracy Against Gold," Archives). Leland Rex Robinson, Pilgrims Society (Who's Who, 1952, page 2061) was vice president of the Economists National Committee on Monetary Policy, and was with British International Company and a member of the Commission to Study the Organization of Peace (world government).
Henry M. Wriston, Pilgrims Society, was president of Brown University in Providence, Rhode Island (silver using state), and was another member of the Economists National Committee on Monetary Reform. He was a governor of the New York Stock Exchange, and president of The Pilgrims Society's unofficial subsidiary, the Council on Foreign Relations, from 1951-1964...
Under British Prime Minister Clement Attlee, Pilgrims Society of Great Britain, silver content of U.K. coins was reduced to zero as of 1947. The excuse given was that silver was needed to repay Lend-Lease silver from the United States. It provided a convenient excuse for the synthetic money creators to take Britain off silver coinage...
Henry Cabot Lodge Jr., Senator from Massachusetts (silversmithing state) from January 1947 to January 1953, of a very prominent family with long history, voted for everything the Silver Users Association wanted. His name appeared on page 15 of the leaked 1980 list of The Pilgrims, New York..
William Benton, chairman of Encyclopedia Britannica from 1943 to 1973, appeared in the leaked list of The Pilgrims, 1969. He was a Democrat Senator from Connecticut from 1949 to 1953 who looked after the silver users interests...
Marion B. Folsom, Pilgrims Society, was Secretary of the Department of Health, Education and Welfare, 1955-1958, when he joined the board of Eastman Kodak Company (Silver Users Association, silver stealers) ...
Folsom was a member of the anti-silver American Economic Association and a trustee of the anti-silver Brookings Institution and the anti-silver National Bureau for Economic Research and a trustee of the University of Rochester (home base of Eastman Kodak). He was Under Secretary of the Treasury in 1953 and a personal friend of George Eastman; silver users were getting metal at taxpayer subsidized rates from the Treasury!
Pilgrims Society member, synthetic rubber magnate John Lyon Collyer of Dunlop Tire & B.F. Goodrich was listed as a member of Morgan Guaranty advisory council and a director of Eastman Kodak (Silver Users Association, silver stealers...International Year Book & Statesmen's Who's Who, 1969, page 193).
In testimony before the Senate, Dr. C.O. Hardy of the Pilgrims Society front, the Brookings Institution, said "silver certificates are just as much fiat currency as greenbacks." (Commercial & Financial Chronicle, June 24, 1939, page 3773).
The Commercial and Financial Chronicle for April 30, 1953, pages 1872-1873, featured the speech of retired rear admiral Donald J. Ramsey, legislative counsel to the Silver Users Association, to the Mirror Manufacturers Association in Chicago, on April 17, 1953...
"The silver users are very sympathetic with the problems of the silver miners, but do not feel that anyone should profit at the expense of our monetary system."
Allan Sproul, profiled here in December 2009 in "1949 & 2009 Same Con Men," was president of the Federal Reserve Bank of New York. He was quoted in Vital Speeches of the Day, December 1, 1949, pages 108-114 making menacing remarks including: "WE HAVE THE QUESTION OF GOLD UNDER CONSTANT SURVEILLANCE. WE HAVE BEEN UNDER ATTACK BECAUSE OF OUR ATTITUDE TOWARD GOLD. A FREE GOLD MARKET IS HERESY. THERE IS NO SENSE IN A MAKE BELIEVE FREE GOLD MARKET. GOLD HAS NO USEFUL PURPOSE TO SERVE IN THE POCKETS OF THE PEOPLE. THERE IS NO HIDDEN PURPOSE. ALMOST ANYTHING WILL SERVE AS MONEY."
While he didn't mention silver, is there anyone out there who thinks his attitude would have been different about it?
Sproul's name surfaced in the leaked 1969 list of The Pilgrims, New York...
No wonder Sproul turned up on the board of Wells Fargo.
Pilgrims Society member, Vanderbilt family operative Henry Clay Alexander (named after Henry Clay, one of Andrew Jackson's banking adversaries fighting to preserve the second United States Bank), profiled here in "Typical J.P. Morgan Racketeer," made the following chilling declaration in an address before the Investment Bankers Association of America, meeting at Hollywood, Florida, on November 28, 1960 (Vital Speeches of the Day):
"Our gold policy prohibits residents of the United States from owning refined gold in this country. THAT POLICY SHOULD BE EXTENDED TO PROHIBIT THE OWNERSHIP OF GOLD ANYWHERE BY U.S. RESIDENTS. Why do I place so much stress on sound money?"
J.P. Morgan official, Pilgrims Society member Henry Clay Alexander, opponent of citizen ownership of precious metals. Alexander was a trustee of Vanderbilt University, which sponsors the anti-silver money American Economic Association.
The long list of megabanks that merged and consolidated to become what is today JPMorganChase had many, many Pilgrims Society members over the years in their upper management and their boards of directors; including names unfamiliar to many of you such as Albert H. Wiggin; Paul Moritz Warburg; Robert Livingston Clarkson; Harold Holmes Helm; John J. McCloy; Robert T. Barrett; Hulbert Stratton Aldrich; Henry S. Wingate; George R. Vila; Arthur H. Page; William Shryock Renchard; Richard K. Paynter Jr.; Longstreet Hinton; George Champion; Lord Sinclair of Cleeve; George T. Piercy; Ellmore Clark Patterson; John T. Connor; Elvis J. Stahr Jr.; Victor E. Rockhill; Edmund T. Pratt Jr.; Walter V. Shipley; Sir Dennis Weatherstone; Lewis T. Preston Jr. and at least dozens of others!
"LIKE COMMUNIST RUSSIA. THE UNITED STATES IS ONE OF THE FEW GOVERNMENTS THAT TRIES TO PREVENT THE OWNERSHIP OF GOLD (AND SILVER MAY BE NEXT!)" - The American Mercury Magazine, Summer 1973, page 26
Business Week Magazine, July 12, 1976, page 47, called Frederic H. Brandi "A SUPERSTAR BANKER" and omitted the detail on his Pilgrims Society membership! It was Brandi who, with David Rockefeller, took control of Trans World Airlines away from nonmember Howard Hughes, after which they installed Pilgrims Society member Charles Tillinghast at the TWA helm. Brandi became chairman in 1962 of Dillon, Read & Company on Wall Street when Douglas Dillon, Pilgrims Society and overseer of Harvard University, went to Washington to be Treasury Secretary to help the Silver Users Association loot Constitutional silver coins from the public. Brandi likely concurred with Henry Clay Alexander's anti-gold sentiments, but apparently it was never a plan against Pilgrims Society members owning gold, as Brandi was also a director of American South African Investment (ASA Ltd.) http://www.asaltd.com/about/company.asp a closed-end gold and platinum mining investment company. It was originally proposed in the late 1950's by Charles Englehard of Englehard Industries, which has faced lawsuits over comments intended to depress silver prices. Brandi was a director of Inter-Chemical Corporation, a silver user for catalytic processes, and of National Cash Register, which helped cashiers handle the Society's bastardized paper notes foisted on hundreds of millions of people coast to coast...
One of the ASA directors today was with the Howard Hughes Medical Institute, funded by wealth seized from Hughes by The Pilgrims organization.
Pilgrims Society member John Jay McCloy (1895-1989) chaired Chase Manhattan Bank 1953-1961 during a crucial period when the megabanks were maneuvering with their Congressional hatchet men against the "silver bloc" and its long time ally, the "farm bloc," (no more since Pilgrims Society agribusiness giants seized control) to have silver removed from the nation's currency system. Chase National Bank and the other Crown allied New York banks boycotted the Morgan silver dollars upon issuance in 1878, and their perverse hatred against silver is nothing new...
McCloy was named after John Jay, second Governor of New York and first chief justice of the U.S. Supreme Court. He chaired the Council on Foreign Relations (Pilgrims Society front) from 1954 to 1970. Henry Morgenthau III, son of silver stealer, Pilgrims Society member Henry Morgenthau Jr., was associated with McCloy http://en.wikipedia.org/wiki/John_J._McCloy From 1947 to 1949 McCloy was president of the World Bank. He was a trustee of the John M. Olin Foundation, named after Pilgrims Society member, chemical magnate and silver user John M. Olin. McCloy chaired the American Council on Germany and the Ford Foundation, 1953-1965 and was a member of Milbank, Tweed, Hope, Hadley & McCloy, international attorneys for Pilgrims Society multinational interests including Exxon. During 1946-1949 and 1953-1958 he was a Rockefeller Foundation trustee. McCloy chaired Mercedes Benz North America and was a director of AT&T; Metropolitan Life; Westinghouse Electric; Squibb Corporation; and Allied Chemical (silver users). He was often referred to as "Chairman of the American Establishment." McCloy was a Warren Commission member and was central to the myth that Lee Harvey Oswald acted alone. Am I of the view that The Pilgrims Society arranged the hit? Absolutely. The bankers tried to rub Andrew Jackson out and tried again with John Tyler, but succeeded in other instances.
On June 4, 1963, President Kennedy issued Executive Order 11110 which directed the Treasury Secretary Douglas Dillon to issue silver certificates against Treasury held silver. Douglas Dillon, Pilgrims Society, never carried out the order and on November 22, 1963, the back of Kennedy's head was blasted off in downtown Dallas, Jacqueline holding a piece of his shattered skull over his profusely bleeding open brain...
Lyndon Baines Johnson then became President; he made a nationally broadcast speech repudiating silver coinage (see "LBJGWB Silver," Archives). Kennedy may have had an attack of conscience regarding the monetary system after his exchange of correspondence with Pilgrims Society member David Rockefeller, published by Life Magazine, July 6, 1962, pages 30-34, in which JFK promised The Incarnation Of Evil that the United States would not raise the $35 per ounce price of gold! Many of the 433,460,212 mintage 1964 Kennedy half dollars were melted and turned into sterling tableware sets.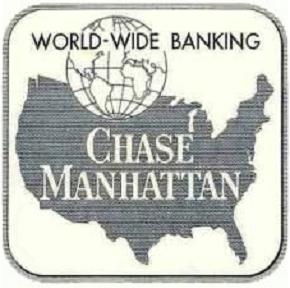 Pilgrims Society member George Champion was at the helm of Chase Manhattan Bank while its personnel were winnowing out silver coins for shipment to the Federal Reserve Bank of New York and the Treasury Department...
((Editors Note: This is Mr Savoie's indepth expose of the Pilgrim Society and its manevolent agenda To view all six parts, please follow these links: [1] [2] [3] [4] [5] [6] - JSB)