The Silver Stealers: An Initiative to Protect Private Property Rights of American Citizens (part 2)
Charles Savoie
(Editor's Note: This is a continuation of Mr. Savoie's outstanding exposé of the Pilgrim Society, an organization that has been conspiring to rule the world for over 100 years. To view the first part, please follow this link. - JSB)
Harry P. Leonard wrote to the New York Times, October 15, 1933, section IV page 5, "In the hasty work of last March constitutional rights and law were overlooked."
FDR's Treasury Secretary, Henry Morgenthau Jr., second generation Pilgrims Society member whose father was Ambassador to the Ottoman Empire, member of the anti-silver Economic Club of New York, director of the Equitable Life Assurance Society and a member of the Order of the British Empire holding a fortune in real estate in Herald Square Realty, presided over THE SICKENING PRECIOUS METALS FORFEITURE CRIMINALLY IMPOSED ON UNITED STATES CITIZENS.
His father was known to be in contact with Viscount Reginald Esher (Pilgrims of Great Britain) who was associated with the Crown and the Rothschilds. The Crime of '73 (1873) in which London interests bribed Congress to demonetize silver for all payments of over $5 traces to these same elements! That action caused widespread misery ignored by mainstream historians, who are bought off by corrupted scholarships, fellowships, appointments, tenure at Society dominated universities, and ownership of textbook publishers. Morgenthau Senior was offered to be Ambassador to Mexico in 1920.
Newsweek, August 18, 1934, page 29 commented -
"Using the right of eminent domain in confiscating the metal, Treasury officials could legally set any price they desired."
The Commercial & Financial Chronicle, December 21, 1935, page 3945, quoted Treasury Secretary Morgenthau stating that the silver nationalization was "in the interest of the public." The New York Times, August 10, 1934, front page -
Business Week, February 27, 1937, page 35 stated - "ALL THE SILVER COMMANDEERED AT THE TIME SILVER WAS NATIONALIZED WAS AT 50 CENTS AN OUNCE. THE WORLD PRICE THEN SOARED TO THE 70s."
Gold was nationalized at $20.67/ounce and then revalued to $35; silver holders were likewise frozen out of future gains. It was not the Federal Government taking precious metal from the citizenry - it was The Pilgrims Society - the Crown's concealed network of financiers doing the stealing, using the President and the Treasury Secretary to do it, hiding behind appeals to "national necessity."
Franklin Roosevelt, gold and silver stealer, member of wealthy Wall Street dynasty with a fortune partly based in the opium "trade" in which British aristocrats were leaders, faulted precious metals as a monetary base (page 1, New York Times. December 23, 1933) -
"SEA SHELLS WITH HOLES IN THEM ARE A MONETARY BASE IN THE SOUTH SEAS."
David Lloyd-George, Pilgrims Society of Great Britain, also known as The Earl of Dwyfor, member of Parliament, 1890-1945, formerly Prime Minister, President of the Board of Trade, Minister of Munitions, Chancellor of the Exchequer and Secretary of State for War, praised FDR's gold and silver stealing campaign (New York Times, April 23, 1933, page 27) -
"Already in his short time in office he has shown resolution and courage, and has proved himself to possess that rare and invaluable combination of qualities in a statesman - a clear vision of the national need and the courage to act."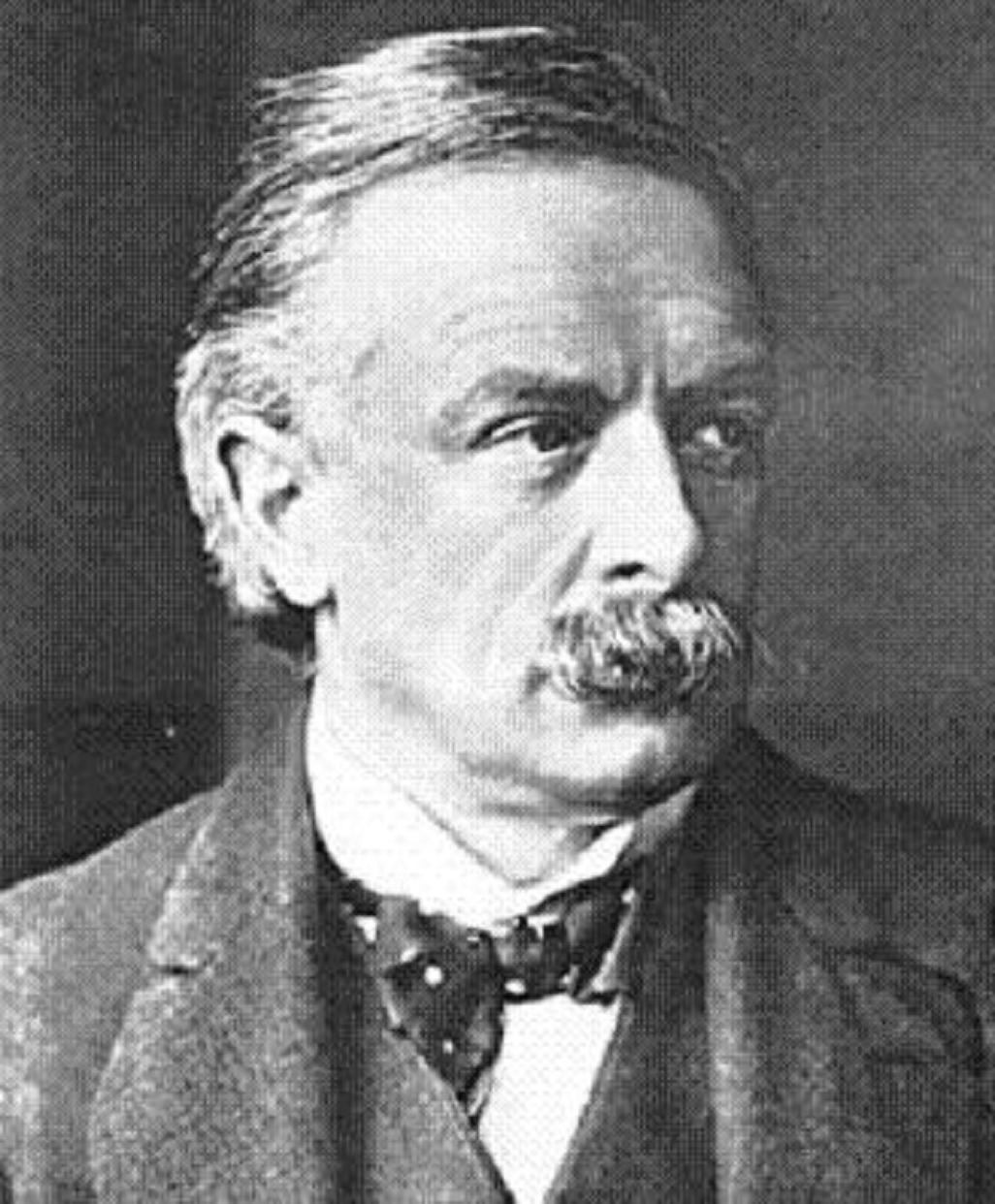 "National need" is the same code language as "national emergency" and "wartime emergency" and is Pilgrims Society lingo for "the seizure of the wealth necessary." Pilgrims Society member The Earl of Dwyfor, opponent of gold and silver ownership on the part of the classes they intend to rule over, was British Prime Minister during the Indian crisis of 1918 in which his Pilgrim Partners in America arranged for 200 million ounces of silver to be sent for purposes of preserving British control -
"LONDON BANKERS CONSIDER THE PRESENT PRICE AS HIGH ENOUGH. BANKERS HERE ARE STILL UNFAVORABLE TO REMONETIZATION."
- New York Times, January 4, 1932, page 30
Lord Kindersley, Pilgrims Society of Great Britain (1871-1954) became chairman of the famous international financial house of Lazard in 1919 and chairman of Rolls Royce. He was a director of the metals suppressing Bank of England, 1914-1946 and had huge holdings in Canadian National Railway.
Below, inner circle Pilgrims Society member Vincent Astor with Franklin Roosevelt. In "FDR" (2008) by Jean Smith, 880 pages, page 296 mentions FDR's 11 day cruise in 1932, the year before FDR's gold grab, on Vincent Astor's 263 foot yacht.
John Jacob Astor working with us in the opium trade,
Just look at us bankers, we're a real sick parade!
Under titles and dukedoms we masquerade,
Bad legislation in your Congress, you're betrayed!
Vincent Astor, descended from John Jacob Astor (1763-1848) the "landlord of New York" who was a director of the second Bank of the United States (smashed by Andrew Jackson!).
The Bank worked to make its "convertible" notes inconvertible by requiring presentation of notes of branches at branches most distant! Astor's American Fur Company that defrauded native tribes and its own trappers was part of the British opium trade in China http://en.wikipedia.org/wiki/John_Jacob_Astor That's who Astoria, Oregon is named for!
Astor's fortune swelled to a Himalayan scale within several years after he and his British associates caused the Panic of 1837 by suspending specie redemption of major banks! Vincent Astor's widow, Brooke, who became one of the few female Pilgrims Society members, was a trustee of Rockefeller University (Who's Who, 1980, page 118) and a member of Mrs. Lyndon Johnson's Beautification Committee in D.C. We are prompted to remember how LBJ subtracted from the beautification of our coinage. As of the leaked 1980 list, five Astors were members of The Pilgrims of Great Britain, with Lord Astor as president. A member of the Royal Thames Yacht Club and the Jekyll Island Club (of Federal Reserve infamy), Vincent Astor was a director of Chase National Bank; International Mercantile Marine Company; Western Union; Great Northern Railway; City & Suburban Homes; U.S. Trust of New York; and (why go through a list as long as your forearm) the New York Chamber of Commerce, an anti-silver money organization (see for example The Forum Magazine, December 1891, pages 472 through 476).
Guilt by association? In this case, 100% absolutely correct. According to http://en.wikipedia.org/wiki/Vincent_Astor his grandmother Caroline Astor "reigned over American society." Vincent and FDR were boyhood friends; Vincent married a Roosevelt relative in 1940! Far from being an enemy of Wall Street, FDR was one of them and took orders from those greater than himself. We'll see more on these Astors later! Could Astor have been a cause of FDR's metals theft? "History of the Great American Fortunes" (1936) discussed immense frauds executed by the Astors from pages 93 to 175!
According to http://www.newyorksocialdiary.com/node/616 Vincent Astor:
"INHERITED PROPERTY ALL OVER MANHATTAN THAT TODAY WOULD PROBABLY BE WORTH OVER A HUNDRED BILLION."
The link also mentions that Vincent Astor and Franklin Roosevelt were distant cousins.
FDR and his extended family have seen extensive interaction with Pilgrims Society members; they've been trustees of Roosevelt Hospital (Bayard Dominick II, governor of the New York Stock Exchange and associate of Avery Rockefeller Jr., Pilgrims Society, late 1950's; there are many examples such as Ralph T. Reed, chairman of American Express and Francis Plimpton, Ambassador to the United Nations, 1961-1965 and vice president of The Pilgrims Society); directors of Roosevelt Steamship Company, also known as Roosevelt Lines (Hoyt Ammidon, Pilgrims Society, United States Trust Company, 45 Wall Street, right hand man of Vincent Astor, Pilgrims Society); today we notice Thomas L. Pulling, retired Citigroup official on the executive committee of The Pilgrims Society, as a governor of the Franklin and Eleanor Roosevelt Institute, along with a member of the silver stealing Morgenthau family! Several glaring British connections are noticed with them including Rivington Winant, son of John D. Winant, Pilgrims Society, once Governor of New Hampshire and Ambassador to Britain (1941-1946). Isaac Roosevelt, FDR's grandfather, started the Bank of New York in 1790; it's now Bank of New York Mellon, a key Pilgrims Society institution. In the horrifically perverse Roosevelt genealogy including the Delano family of opium dealers we additionally notice William Stoughton, prosecutor and judge of the hideous Salem Witch Trials of 1692-1693, in which nineteen people were hung, another was crushed to death, and still others died in confinement http://en.wikipedia.org/wiki/James_Roosevelt,_Sr.
I hope this is starting to catch the reader's interest, as the landmark 312 page summer 2009 item on FDR's gold and silver seizure was ignored by the gatekeeper of a particular metals organization which evinces that it regards itself (himself) as the top site in the PM universe; yet, nothing distantly comparable has been offered anywhere else. I've heard privately from members positive statements about my work; that's what matters, not personality issues. We should all work together to prevent a second metals nationalization rather than bickering about matters of immeasurably less importance. Actually it would be a PRIVITIZATION because this private (secret) group would be behind it - The Pilgrims Society with their methods of "seizing the wealth necessary" for their neo-British Empire purposes, which includes destruction of potential competitors by means of prevention of capital formation outside the sphere of their influence! Here's a small example of the content of the Summer 2009 item, 312 pages, "Metals Confiscation Facts And Prospects," from the Commercial & Financial Chronicle -
By the time frightened Americans had been squeezed of all the silver (gold was seized first) the nationalization had claimed some 113,031,000 ounces of silver! That would be like ordering 113,031 investors (silver savers) today holding 1,000 ounces each to turn it in. No one, not the Silver Users Association or the Treasury, knows just how much silver Americans own today. I believe it's more than 113MOZ. The bad boys would have a better idea than any of us, but would intentionally overstate the amount. Was all the silver owned by Americans turned in under FDR's illegal, anti-Jacksonian order? Not at all; however, there is no way to know how much was kept back. While coin silver was exempted then, it would certainly not be exempted if The Pilgrims Society pulls this "seizure of the wealth necessary" stunt again. At the time FDR said the silver was needed in the Treasury so as to form a specified ratio to gold as monetary base for the currency. Yet, as of the very start of his felonious administration in March 1933, Americans couldn't even retain gold notes, let alone redeem those for hard gold! There is no monetary base if convertibility is denied! Isaac Seligman, charter Pilgrims Society member in 1903, international financier with Rothschild links, had a kid brother named Edwin (1861-1939) who was an economics professor at Columbia University under the tenure of Nicholas Murray Butler, then also president of The Pilgrims United States.
Here's what Edwin had to say about unbacked paper currency (New York Times, November 1, 1933) - "Declaring that even a larger issue of paper currency need not cause alarm, Professor Seligman predicts restoration of the nation's economic equilibrium. In all probability, there will be no uncontrolled inflation, Professor Seligman predicts."
Seligman stated - "It is true that there may be in store for us a larger issue of paper currency and that, too, before very long. BUT THIS NEED UPSET NO ONE. NOR NEED ANYONE FEAR BUDGETARY INFLATION ON THE GROUND THAT THE GOVERNMENT IS SPENDING HUGE SUMS AND BORROWING THE MONEY TO DO SO."
Nationalize gold and silver, then flood the nation with inflation notes, gradually reducing the middle class to serfdom over a multi-generation period; this has transpired! Professor Seligman, fiat money economist, brother of a Pilgrims Society member (the hidden faction that benefits from inflation) -
This corrupt professor was president of the anti-silver American Economic Association, 1902-1904; finance consultant to the League of Nations, 1922-1923; and a member of the Royal Economic Society.
George Foster Peabody, Pilgrims Society, and Franklin Roosevelt were friends; naturally their views agreed. Peabody was a partner in Spencer, Trask & Company, which played a leading role in financing electric lighting corporations and railroad construction in the West and in Mexico. Peabody held large interests in Edison Electric and became a director of General Electric and many other corporations including Mexican Metallurgical Company, Mexican Lead Company, Mexican Coke & Coal Company, Broadway Realty, and Southern Improvement Company. He was a director of the Federal Reserve Bank of New York, 1914-1921. He was a trustee of the University of Georgia and treasurer of the Southern Education Board and a director of John D. Rockefeller's (Pilgrims Society) General Education Board. During 1896-1905 he was treasurer of the Democratic National Committee. The December 10, 1933 New York Times, section II, page 4, "Peabody Defends the President, Declaring Roosevelt Seldom Errs" -
"During his career in banking and policies, Mr. Peabody added, HE HAD A PART IN DEFEATING BIMETALLISM and reached the conclusion that it is absurd to depend on a metal not possible of expansion or contraction as a standard of value. The banker remarked that he called himself a radical. Mr. Roosevelt has made as few mistakes as any man I've heard of."
By "defeating bimetallism" he meant, "excluding silver from the monetary system." By "expansion or contraction" he meant "boom and bust," which is of course a great way for Pilgrims Society financiers to "seize the wealth necessary," as in the October 1929 stock market crash. Pilgrims Society member George Foster Peabody was according to http://en.wikipedia.org/wiki/George_Foster_Peabody "an unofficial counselor to many government officials" (he passed word to them as to what to do) and was on the executive committee of the Indianapolis Monetary Convention of 1897, an anti-silver event, and backed the "Gold Democrats" against silver populist William Jennings Bryan. Peabody, Pilgrims Society silver stealer -
Just after members of The Pilgrims Society of Great Britain wrecked the world economy by demonetizing India's silver and dumping it on world markets and going off the gold standard in September 1931, members of The Pilgrims Society of the United States moved to seize gold and silver from Americans! They additionally conspired to drive China off its centuries old silver standard, badly damaged by Great Britain's attack against silver, by means of the Silver Purchase Act of 1934, which while helping American mining interests, sucked so much silver out of China that by November 3, 1935, China abandoned silver money. Huge amounts of silver were still widely dispersed in China, later seized by the Communists, and gradually dumped (leased) onto world markets at the behest of these Pilgrims Society members with their control over the offices of the President and the Secretary of State, and helped along by means of front organizations such as the China-America Council of Commerce & Industry (Thomas J. Watson Sr. of IBM and The Pilgrims Society) and successor organizations including the National Council for U.S./China Trade (William Alexander Hewitt, Pilgrims Society, director Chase Manhattan Bank and A.T. & T. who married into the Deere fortune of agricultural equipment manufacturers) -
I can't buy the concept that anyone in China has used JPMorganChase as "dupes" in silver. It's these Anglo-Americans who are deeply conspiratorial, far more so than "inscrutable Orientals." In any case, it's our domestic Pilgrims Society members who stand atop the American establishment who we have to be concerned about concerning our metals ownership rights and planned attacks against those rights from excessive taxation to nationalization. Imagine seizing precious assets of fantastic tangible worth and "paying" for those assets in paper credits they have the Federal Reserve conjure out of nothing! This can be avoided; expose them! If certain metals sites don't link this, ask them to subordinate personality issues to property rights!
James D. Zirin, Wall Street attorney with Sidley Austin LLP (1,600 attorneys), who gave $574,938 to Obama 2008 see www.opensecrets.org is currently on the executive committee of The Pilgrims, New York, served as a United States Attorney for the Southern District of New York under Robert M. Morgenthau, son of this gold and silver stealing Treasury Secretary; Robert Morgenthau grew up knowing Franklin Roosevelt! Robert also was with the Pilgrims Society law firm of Patterson, Belknap & Webb (200 attorneys). Morgenthau recently retired at age 90 as District Attorney of New York County, succeeded by Cyrus Vance Jr., son of Pilgrims Society member Cyrus Vance, Secretary of State, 1977-1980, son in law of John Sloane, another member!
Zirin (seen with his wife Marlene Hess of the Amerada Hess oil and gas fortune, previously supervised by Pilgrims Society member William S. Renchard of Chemical Bank) has worked for Merrill Lynch, Citibank and the Rockefeller Foundation and is a member of the executive committee of The Pilgrims Society currently -
Much has been said of Blythe Masters of JPMorganChase being the key string puller in the silver short fraud. It's troubling enough that she's from England, but consider also that http://en.wikipedia.org/wiki/Blythe_Masters stated her as a director as of May 2010 of the National Dance Institute (what's that got to do with silver stealers - PLENTY!) At http://cityfile.com/profiles/jenny-morgenthau we see Jenny Morgenthau, granddaughter of Pilgrims Society member, grand scale silver stealer Henry Morgenthau Jr. is an NDI director and also at http://www.nationaldance.org/about_board.htm we notice a Rothschild on the NDI board. In scouting for an image of Blythe, I received a Norton Anti-Virus notice several times that an attack on my computer was blocked! In any event she's under orders from Jamie Dimon, who I'd bet my last zinc cent is a silver stealing Pilgrims Society member. NDI could provide for contact in an innocuous setting.
There are enough instances of Pilgrims Society members taking actions against silver to establish a decisive pattern of planned intent to cripple silver prices, to destroy silver as currency, to inhibit ownership of gold and silver from the highest official levels, that we will resume showing a procession of these revolting thieves as follows, and it is no complete listing, for in addition to concerns of limitations of readers time, information on who these Pilgrims are remains fragmentary. Leaked lists, a few rare volumes, one instance of Congressional testimony in 1940 and a few other sources such as Who's Who volumes are all we have to go on. I am grateful to Mr. Joel Van Der Reijden of the Institute for the Study of Globalization for forwarding to me a 1980 list of The Pilgrims in exchange for the 1969 Pilgrims of Great Britain list I was able to provide to him. He in turn appreciates his quiet source in the U.S. who came across the list and was so thoughtful as to forward it to him. We are hopeful of additional cooperative efforts in times to come. I was mentioned at http://www.mail-archive.com/[email protected]/msg04649.html -
"Just before I wanted to upload all the updates, including those done in the 1001 and the Jason Group membership lists, Charles Savoie, the No. 1 Pilgrims Society researcher, decided to share some new info he had come across. One of those things is this simple (quite amusing) New York Daily News gossip article, which confirms the membership of Richard C. Holbrooke and Peter G. Peterson. As you can see in my intro article, I have long suspected Peterson of being a Pilgrims Society member. Talk about having some good luck."
If you ask me, Van Der Reijden is the number 1; so, by such examples, may the metals community make their goals the primary importance, rather than personality contests or popularity rankings. Peterson is possibly David Rockefeller's single most important functionary. I offer $10,000 for any Pilgrims list dated 2000 or more recently, subject to verification by genealogy, institutional, corporate and diplomatic connections.
Sir Henry Strakosch, Pilgrims of Great Britain and chairman of Union Corporation of South Africa, gold miners, starting in 1924, was a member of the Royal Commission on Indian Currency and Finance that recommended India's silver be demonetized and the country switched to a fake gold standard, under which only persons holding the equivalent of over $8,000 U.S. in paper rupees could exchange them for gold.
Strakosch was a member of the anti-silver Stable Money Association, along with silver user George Eastman of Eastman-Kodak!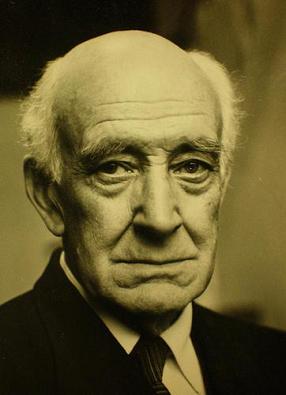 Hilton Young, the first Baron Kennet, Pilgrims Society, headed the Royal Commission -
Baron Kennet later chaired the Iraq Currency Board going into World War II, had railroad, real estate and timber interests, joined the boards of English Electric and Hudson's Bay Company and was a friend of funny money economist John Maynard Keynes, who testified before the Royal Commission that silver was no longer needed -
The report of the Royal Commission on Indian Currency and Finance was submitted to Lord Irwin, then British Viceroy of India, who proceeded to oversee the melting and dumping of Indian silver rupees on the world market by the hundreds of millions of ounces, crashing the silver price to an all time historical low of 24.5 cents per ounce in February 1931, triggering the Great Depression by wiping out the majority of the buying power of India and the Far East and China, to whom American industry could no longer export goods, throwing millions of workers out of work and into the freezing cold in wintertime, forcing Mexican silver mine workers to choose banditry as the only alternative to starvation after their government couldn't send in enough corn they could subsist on, AND CAUSING INTENTIONAL SEVERE DAMAGE TO SILVER HOLDERS AND MINERS ALL OVER THE WORLD -
"ENGLAND HAS CAUSED THIS HAVOC TO THE WORLD'S FINANCES" - John Brisben Walker, founder of Cosmopolitan Magazine, New York Times, February 3, 1931, page 24.
"SILVER MINERS THROUGHOUT THE WORLD ARE BADLY HIT" - China Weekly Review, January 17, 1931, page 244.
"NONE KNEW BETTER THAN ENGLISHMEN THAT SILVER AS THE PEOPLE'S MONEY WAS BEING RUINED" - letter to New York Times, September 14, 1932, page 20.
Lord Irwin, Grand Commander of the Star of India, became The Earl of Halifax and was president of The Pilgrims of Great Britain, 1950-1958. The first Earl of Halifax, 1661-1715, became Lord of the Treasury in 1692 and according to Wikipedia "the national debt originated from his proposal;" he introduced the bill creating the Bank of England in 1694 and became Chancellor of the Exchequer. Sir Basil Blackett, Pilgrims of Great Britain, authored "Planned Money" (1932) and was a director of De Beers Consolidated Diamond Mines and the Bank of England. He was a member of the Anglo-French Financial Commission and an earlier Royal Commission on Indian Finance and Currency, 1913-1914, which paved the way for the sabotage against silver done by the successor commission in 1925-1926.
Sir Austen Chamberlain, Pilgrims Society of Great Britain, was Foreign Secretary, 1924-1929 and backed the Royal Commission's recommendations -
"WE HAVE FOLLOWED A POLICY THAT HAD FOR ITS PURPOSE THE DESTRUCTION OF SILVER VALUES." - New York Times, April 23, 1933, section 2, page 7.
The Earl of Birkenhead was Secretary of State for India, and backed Lord Irwin. Birkenhead, Pilgrims Society, was described as "SOMEONE TO BE AVOIDED AS AN ENEMY" on page 166 of the rare, undated (early to mid-1930's, Hutchinson & Company, London) volume "Pilgrims And Pioneers" by Sir Harry Brittain, a founder of The Pilgrims Society. The Earl of Birkenhead, seen to the left in his earlier post as Lord Chancellor in medieval accoutrements, played his role in causing the boundless misery of The Great Depression by smashing the silver money systems of India and China -
"BRITISH MANIPULATION OF SILVER HAS CAUSED GREAT HARM." - S.R. Bomanji, Indian silver leader, New York Times, May 7, 1931, page 19.
Lord Arthur Salter, Pilgrims Society of Great Britain, member of Parliament who became Baron Salter of Kidlington in 1953, opposed silver as money and argued against an international silver conference ("The Silver Problem," Political Science Quarterly, September 1931) -
"IT IS MONSTROUS THE WAY YOU HAVE DEPRESSED THE PRICE OF SILVER." - Journal of Political Science, September 1931, page 329.
Pilgrims Society member Andrew Mellon, revealed in Congressional proceedings to be a heavy holder of shares in more than 300 corporations and whose property (source—Texas Congressman Wright Patman) was alleged to be "EQUAL TO THE ENTIRE VALUE OF ALL THE PROPERTY IN THE STATE OF TEXAS" (mentioned in book, cover of which is seen later on), as Treasury Secretary 1921-1932 acted as a silver suppressor! Mellon was the only man to hold off the Rockefellers in oil (Gulf Oil) and J.P. Morgan in steel (with Union Sharon Steel). The New York Times, March 9, 1926, page 36, reported that Secretary Mellon rebuffed pleas from American miners that the Treasury comply with the balance of silver purchases at $1 per ounce provided for in the Pittman Act of 1918, cheating miners out of $14 million in revenues (a major sum in those days) -
While Ambassador to Britain 1932-1933, Mellon refused to ask England to mollify its attacks on the silver price! He was chairman of the War Finance Corporation and is known to have reaped colossal profits from World War I. From The Times, London -
"NEWS THAT BRITISH ARE UNWILLING TO END SILVER DUMPING BY INDIA ADDS TO DEPRESSION."

- New York Times, February 14, 1931, page 24.

United States Secretary of State, 1925-1929 Frank B. Kellogg, Pilgrims Society, had no issue with British actions in silver; he called silver "unsound money" (New York Times, December 12, 1933, page 2) and that it represented "inflation" (New York Times, December 4, 1933, page2) - Kellogg, a former Senator and Ambassador to England and president of the American Bar Association 1912-1913, became a justice of the globalist World Court, 1930-1935.The entire upper echelons of the British establishment were arrayed against silver as money; and remains so!

"Neville Chamberlain, Chancellor of the Exchequer, said:

HE DID NOT THINK ANY USEFUL PURPOSE WOULD BE SERVED BY CALLING AN INTERNATIONAL CONFERENCE ON SILVER." - New York Times, November 18, 1931, page 11

The same dismal resistance to an international silver conference - to remedy the price collapse in silver intentionally caused by the British establishment (as always, Pilgrims Society members), was encountered from Prime Minister Ramsay MacDonald (the truculent looking conspirator). The April 23, 1933 New York Times, page 27, noted:

"THE STRANGE COINCIDENCE OF MR. MACDONALD'S VISIT WITH AMERICA'S DEPARTURE FROM GOLD. THE PRESENT LOW PRICE OF SILVER AFFECTS 60 PERCENT OF THE WORLD'S POPULATION." - "Silver and Prosperity," Mining Congress Journal, July 1930, page 549.

According to http://en.wikipedia.org/wiki/Abe_Bailey Sir Abe Bailey, 1864-1940, was an associate of Cecil Rhodes and "became one of the world's wealthiest men" due to seizing diamond bearing lands in Rhodesia.

The Times, London, August 24, 1931, page 12 had Bailey making this bizarre mercenary statement:

"I am surprised to see responsible statesmen advocating the remonetization of silver, which would add very little to currency AND IS A FORM OF CONFISCATION AND REPUDIATION." - PILGRIMS SOCIETY member, anti-silver financier, diamond tycoon Sir Abe Bailey

"GREAT BRITAIN IS THE GREATEST OFFENDER IN THE SINISTER WORK OF DEBASING SILVER." - Utah Silver Senator (from 1917-1941) William H. King, New York Times, June 14, 1931, page 22.

Striking out from London like an octopus that strangles!

Hidden financial alliances, danger that entangles!

Working secretly to take our silver away!
WHAT ARE THESE BANKER LOWLIFES PLANNING TODAY?
The 11th Marquess of Lothian, Philip Henry Kerr, who was British Ambassador to Washington in 1939-1940, was another Pilgrims Society member. As Undersecretary of State for India in 1931-1932 his input went into dumping silver out of British India onto world markets, killing silver values and attacking it as money in order to lead the world down hell's road towards full fiat -

"HUGE DECREASES IN THE WORLD'S TRADE ARE DUE TO THE DROP IN THE PRICE OF SILVER." - El Economista, Mexico City, quoted in the New York Times, March 10, 1931, page 12.

Secretary of State, Pilgrims Society member Henry L. Stimson quoted in the New York Times, June 4, 1932, page 5, declared:

"I HAVE NOT FELT THAT THE CALLING OF A CONFERENCE ON SILVER BY THE UNITED STATES WOULD SERVE ANY USEFUL PURPOSE."

It's as if what Neville Chamberlain and Henry Stimson said to squelch a world silver conference was scripted for them by a Rothschild or a Rockefeller or a Windsor or Astor or some such! Yes, within The Pilgrims Society there exists a hard inner core of globalists, the others being their lieutenants, functionaries and tag-alongs!

"THE PURCHASING POWER OF OVER 800,000,000 PEOPLE WAS SUDDENLY AND DRASTICALLY LOWERED BY GOVERNMENTAL ACTION IN REGARD TO SILVER." - New York Times, May 11, 1931, page 2.

It was Britain's attack against silver money that caused the Great Depression! Yet we still see alleged experts in precious metals commentary carelessly stating that the stock market crash of October 1929 was the cause, when in fact it was a mere secondary causative agent! Please do your historical homework before parroting statements propagated by fiat currency activists! If stock price downturns cause depressions, why worry about the absence of gold and silver from the monetary structure?

"The silver countries or three fourths of the 2 billion of the people that live on earth, have been deprived of their purchasing power." - R.J. Cromie, publisher, Vancouver Sun, quoted in China Weekly Review, October 18, 1930, page 236.

"The buying power of silver countries lies dormant and AS A RESULT WORLD BUSINESS IS PARALYZED." (ibid)

Anyone reviewing these documented details who still maintains that the October 1929 stock market crash caused the Great Depression must be suspect of being in the fiat money camp, or someone too proud to admit to have been wrong.

"The decline in silver prices has caused losses estimated as high as $3,000,000,000 to Indian silver holders. Price declines in silver long preceded the general world depression." - Current History, May 1932, pages 176-177

"The evil influence of silver depreciation has been felt by all the countries of the world." - Yue Kwei-Zun, director, Tung Yih Bank, Shanghai, China Weekly Review, June 11, 1932, page 49.

The New York Times, October 11, 1931, page 3, reported that the United States delegate to the Pan American Union opposed that organization's proposal for a world conference on the monetary rehabilitation of silver. The Pan American Union, now known as the Organization of American States, represented silver producing nations in the Southern part of the Western hemisphere. All American delegates to international conferences are subject to the orders of the Secretary of State. Henry Stimson of The Pilgrims Society actively opposed an international conference for restoration of silver money! The reason; the Society included those in control of central banks, who worked to send silver into the toilet, and to lower gold reserve requirements eventually to zero!

Stimson's mentor was Pilgrims Society member Elihu Root, called "the most brilliant administrator in American history" who assisted Pilgrims Society member, Crown loyalist Andrew Carnegie set up the astonishingly virulent Carnegie Foundations, which, like the Rhodes Trust, the Rockefeller, Mellon, Ford and other foundations, are administered by Pilgrims Society members.Viscount Simon, Pilgrims Society of Great Britain, was Foreign Secretary, 1931-1935 and played his role in dumping Indian silver onto world markets, causing the Great Depression; afterwards he became Chancellor of the Exchequer -

"THE DEMONETIZATION OF SILVER BY ENGLAND, DUMPING INDIA'S SILVER ON THE MARKET BROUGHT ON THE WORLD DEPRESSION." - New York Times, April 25, 1933, page 16.
(Editors Note: This is Mr Savoie's indepth expose of the Pilgrim Society and its manevolent agenda To view all six parts, please follow these links: [1] [2] [3] [4] [5] [6] - JSB)